TEGAN & SARA, MUPPET-STYLE:
Our favorite singing lesbian twins Tegan & Sara recently appeared on the CBC's kids show Mamma Yamma and did a special acoustic performance of "Alligator" (thanks to Intern Daphne for the tip!). With some slight lyrical adjustments, it's now kid-friendly and about a million times more fun than The Wiggles. Enjoy "Alligator" (now actually about alligators — crying alligators?) from their performance on the CBC below:
NEW CRYSTAL CASTLES VID:
Electronic duo Crystal Castles have a new video out for "Celestica" from their sophomore album, Crystal Castles (II). A little more tame than screams of "Doe Deer," but solid Crystal Castles nonetheless. Watch it below:

LADY GAGA'S NEXT ALBUM ALREADY FINISHED:
In her interview with Rolling Stone, Lady Gaga revealed a few interesting tidbits — one being that her next album is already finished. It's due out early next year and will be more focused on politics. Read more at MTV News.
BLINK 182 SET TO RECORD NEW MATERIAL:
Mark Hoppus, singer and bassist of my beloved Blink 182, announced on Monday that Blink 182 will be hiding away in the studio to record new material. Get excited, loserkids!
PASSION PIT COVER TONIGHT, TONIGHT
Passion Pit have done a cover of the Smashing Pumpkins' "Tonight, Tonight" for the Levi's Pioneer Sessions and in case you were wondering, it's totally worth signing up and downloading it. There are actually a whole lot of great tracks on there, check the Sessions out if you haven't already.
UPCOMING RADIOHEAD RELEASE:
Radiohead guitarist Ed O'Brien told BBC 6 that the band is almost done with a new album. He says it'll sound very different from In Rainbows and might even be released before the end of the year. Read more about Radiohead's potential release at Pitchfork.
THE XX ANNOUNCE TOUR: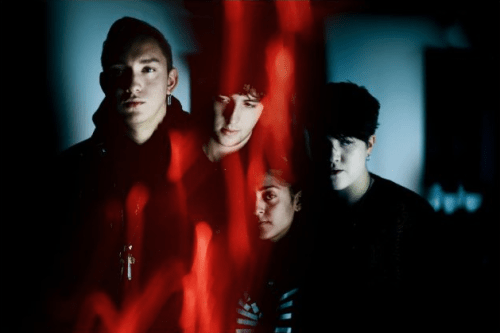 There were some mixed feelings about my Bonnaroo spotlight on moody London band The xx, but I'm going to tell you about their fall tour anyway. The xx will be playing Europe through September, with a brief stop in Chicago for Lollapalooza, but then are crossing the pond to join Warpaint on a North American tour. See full dates for The xx at Pitchfork.
DRAKE
Via Yahoo: "Only three debut albums by rap artists have had had bigger first weeks than Thank Me Later just achieved. 50 Cent's Get Rich Or Die Tryin' sold 872,000 copies in its first week in February 2003. Snoop Doggy Dogg's Doggystyle sold 803,000 copies in its first week in November 1993. Puff Daddy & the Family's No Way Out sold 561,000 copies its first week in July 1997. (Note: 50 Cent's album was preceded six weeks earlier by an album, Guess Who's Back?, on another label, but it was his official debut, as this is Drake's.)"
FREE MIXTAPE FROM GUCCI MANE:
A month out of prison, rapper Gucci Mane has put out a mixtape called Mr. Zone 6 in collaboration with DJ Drama and featuring guest appearances from Bun B, Yo Gotti and Waka Flocka Flame. Download Gucci Mane's Mr. Zone 6 for free at Live Mixtapes.
JENNY & JONNY:
Jenny Lewis of Rilo Kiley has teamed up with her boyfriend/singer-songwriter Jonathan Rice to form power-pop duo Jenny & Johnny. It's ear candy! They'll be touring the U.S. (minus Arizona due to boycotting) in September, supporting various acts including Pavement, Superchunk, and Belle & Sebastian. You can download their single, "Scissor Runner," for free using the widget below or go to their
BIG BOI LEAKS ANOTHER TRACK:
First, Big Boi has admitted to leaking tracks off of his own album, the much anticipated Sir Luscious Leftfoot: The Son of Chico Dusty. He's not without reason, though. Jive has pushed back the release date multiple times. The latest track to leak is the funky, summer jam "Follow Us." You can download it for free at Paste Magazine. Who is ready for the whole album to come out already?
SCISSOR SISTERS COVER KYLIE
This week the Scissor Sisters released a country music cover of Kylie Minogue's new single, "All The Lovers." Check it out –
50 ALBUMS THAT CHANGED MUSIC:
The Guardian UK has released a list of 50 albums that changed music. Topping it is The Velvet Underground's 1967 classic The Velvet Underground and Nico, which includes two of my favorite songs of all time, "Sunday Morning" and "I'll Be Your Mirror." Music geeks or others looking to explore some of the influential albums of history might be interested in checking out the rest of it. See the full list of 50 Albums That Changed Music at The Guardian.
NEW ALBUMS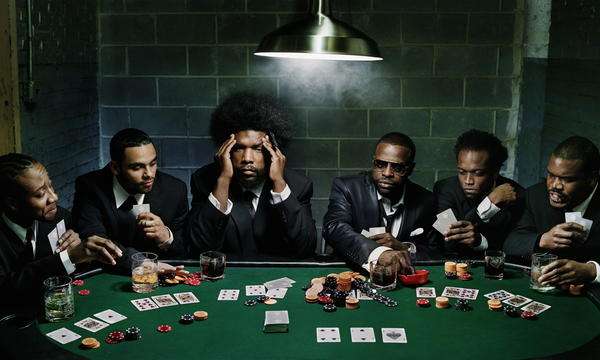 Robyn: Oops, I was so busy listening to Robyn's Body Talk, Pt. 1 that I forgot to mention it came out last Tuesday! Favorite tracks: "Dancing On My Own" and "Don't Fucking Tell Me What To Do." What are your favorites?
Eminem: The Detroit rapper released his much praised album Recovery this week. Although Eminem was sober when recording his previous record Relapse, he says this one better reflects his mental state. Listen to or read Eminem's interview with NPR about Recovery, sobriety, and his support for gay marriage.
Kele: The Bloc Party frontman released his debut solo album, The Boxer, produced by XXXChange of Spankrock. There's plenty of gems to go around on this dance record.. Favorites: "Tenderoni," "Rise," "Yesterday's Gone"
The Roots: Hear The Roots' How I Got Over streaming now at MySpace.
Sia: We Are Born is out now. What are your thoughts? Let us know in the comments!