IPHONE 4:
If there's one constant in the ever-changing world of mobile tech, it's the iPhone. The iPhone is a shiny stalwart among phones, a simple, elegant comfort in a smartphone world brimming over with more Droid remixes than you can shake an Etch-A-Sketch at (the Droid Incredible, Droid 2 and now Droid X, so far!). With the iPhone 4 there's just one flavor (not counting the straightforward storage capacity and black/white iterations), one carrier (unfortunately) and one monolithic company cranking out mini, glassed-in mobile monoliths: Apple.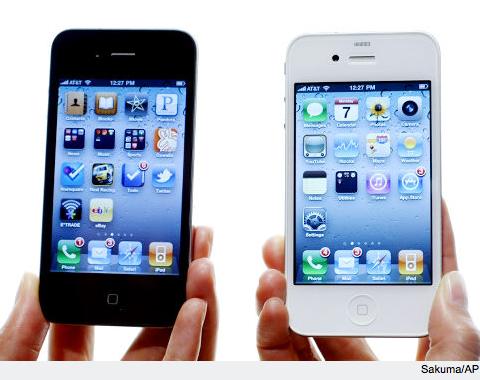 While sales aren't exactly suffering, the iPhone 4's launch has seen its fair share of woes. Mysterious yellow splotches have appeared on some iPhone displays (but in such high-res!) and there seems to be a fairly serious and widely demonstrated signal problem that relates to how you hold the metal band surrounding the device. While hardly any debut of an ultra high profile product gets out of the gate without a few issues, Apple's even more high profile CEO is digging his own (solid gold-lined) grave with his recent response when he instructed a worried customer to "just avoid holding it in that way." Er.
To add insult to injury, Apple's been pushing their weird line of day-glo ineffectual phone cases called "Bumpers" since the iPhone 4's official announcement. Naturally, as these decidedly un-Appley rubbery  only cover the metal portion of the phone and not the surrounding glass, you've got to wonder (assume?) they were designed to directly address the reception problem. I'm just not sure why the company would waste time during one of the most anticipated keynotes of the year to pimp some kind of tacky cases that inexplicably cover maybe 15% of an otherwise gorgeous device.
So what do you think? Did you get your paws on one yesterday? Are you dying to? Or are you just, well…over it? Let us know in the comments!