It's 8 AM on the first day back to class and you're hit with a conundrum: what to wear. Summertime dressing is easy; tanks with shorts, snapback and sundresses, it's all laid back. But the days are a little cooler now, and so are you. So how does one get ready in the five minutes before the snooze with the perfect school outfit? Look no further than stylish person extraordinaire Ari Fitz.
Leather jackets have been synonymous with "kickass" for eons, and it's nice to get back to basics when headed back to class. A black and white patterned shirt is easily incorporated into a wardrobe, while still looking super stylish. I'm willing to bet you might have a pair of black pants and ankle boots lurking in your closet… This outfit is simply stylish (and you'll make it to class just in time with this no-fuss look).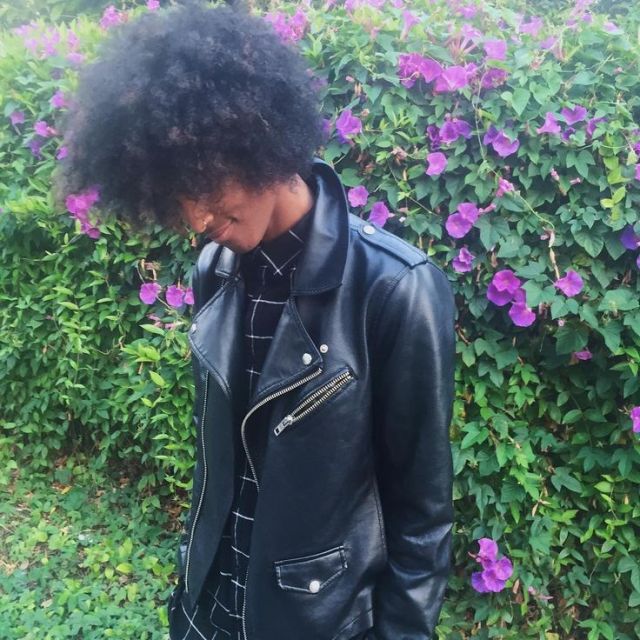 ---
Get You Some
---
What do you like to wear to class?