Hello, fellowship of the ring! Welcome to the first Sunday Funday in 2015, in which we look at good gay news just for the hell of it.
Dogs Doing Tricks Never Gets Old
Ari Fitz on the Cover of ElixHER
She's back and better than ever. Check out Ari Fitz on the cover of ElixHER Magazine's fourth-ever print issue!
Amber Rose is Proud of Brangelina
This is some key f*cking validation for this lifetime, if you ask me.
John Jolie Pitt, who was assigned female at birth, asked to be called by that name, and attracted widespread attention when they appeared on the red carpet for Angelina's film 'Unbroken', wearing a tuxedo and with cropped hair…

Amber Rose wrote on Instagram: "How gorgeous is John Jolie Pitt?! Born into the perfect family for him. #TransKids #LoveurKidsNoMatterWhat #Support."

The family have been praised for their handling of the situation, and have been held up as a good example of how to handle a child's exploration of their gender identity.
All The F*cking Gay Marriages A Girl Could Want
+ Gay marriage is coming to Florida, but it won't be easy for everyone. Also, read this.
+ Same-sex marriages have begun in Luxembourg and Scotland!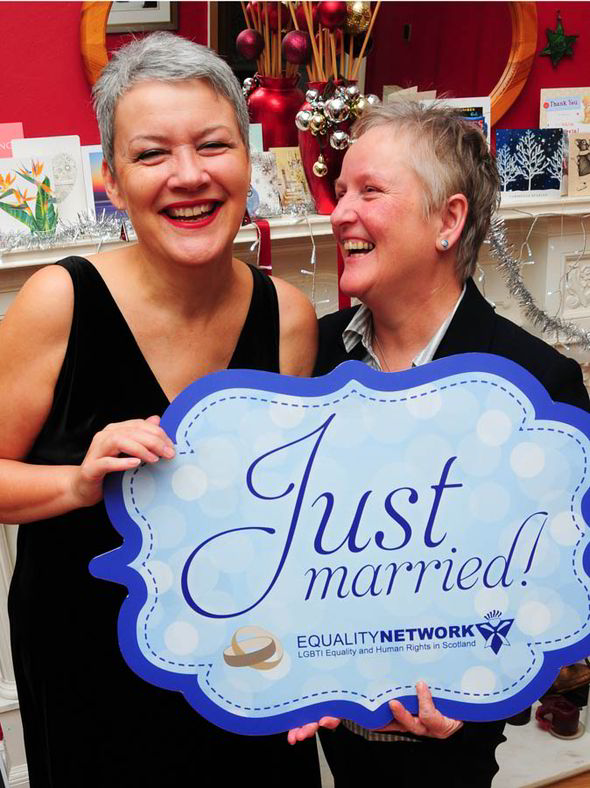 Uganda's Gay Rights Activists Are My Heroes
F*ck the haters. The gay rights activists publishing "Bombtastic," a new magazine in Uganda telling the stories of the LGBTI community, are pushing forward in the face of hostility and the eyes of the law.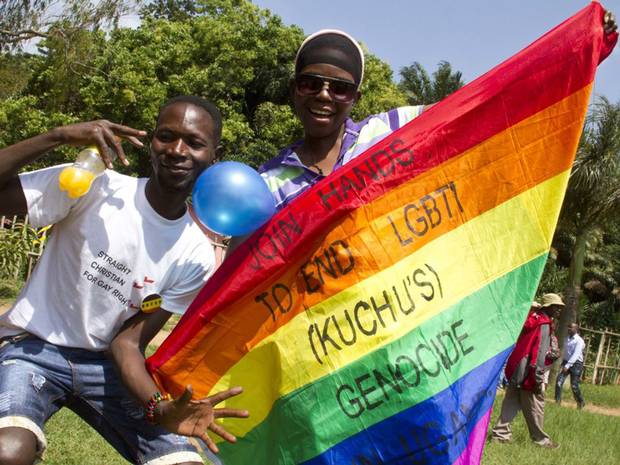 "Bombastic came about because we wanted to put right many of the falsehoods spread by the Ugandan media, which regularly publicly humiliates and degrades homosexuals," said Jacqueline Kasha, a lesbian activist and the magazine's organiser. "Instead, we are sharing our stories in the hope that we can change social attitudes. The people we are trying to reach out to are the people who are threatening to burn our houses and beat us."

The first issue of the free magazine contains 20 personal stories, as well as articles on the clergy and homosexuality and health advice; 15,000 copies were printed before Christmas and a further 15,000 are expected to be delivered this week.

"We are not journalists and I don't respect the media here in Uganda," Ms Kasha said. "The media is furious with us because we are reclaiming our stories. We expect them to retaliate. We are always frightened, but nobody else is going to stand up for us; our community needs a face."
Cue Gay Cricket Joke
I don't even know one, actually. But congrats Kris and Nadine! And good luck changing the world to suit the gay agenda.
The engagement of a lesbian cricket team captain in the ACT to her fiancé has prompted equality advocates to reiterate calls for a free vote on gay marriage.
Kris Britt, captain of women's cricket team ACT Meteors, accepted the proposal from fiancé Nadine Hunt in Canberra just before Christmas.

Speaking with Fairfax Media, the couple said they were willing to wait for reform in Australia despite being able to get married in New Zealand or the UK.

"We're planning on holding out until something can happen in Australia so both our families can come," Britt told The Canberra Times. "How long that will be, who knows?"

"There's a lot of countries around the world that have changed the laws. Eventually Australia will have to crumble."
Kittens Playing With Trucks
A potential ad to move us all.