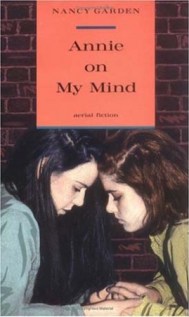 BOOKS: It's costly to keep up with a traditional school library, with the constant need to acquire new books and to find space to store them. Meanwhile, kids aren't spending as much time in the stacks as they used to; preferring to do much of their academic work online. The New York Times' "Room for Debate" takes on the "Do Schools Need Books?" Question this week with several experts and school persons weighing in.
One school mentioned in the piece has already gotten rid of 25,000 books from its library and is putting together a new system. What do you think? Hm, I'm inclined to COMPLETELY PANIC when I consider the idea of children not having library books. Libraries are my soul, I cannot fathom a world without many many many libraries. I fantasize about getting enough money one day to pursue a graduate degree in media studies out west somewhere mostly because I just want to do everything in a big University library where the computers are just there to help you find the books. Because you guys the internet is not organized very well. But the library, that shit is fucking organized. Also I like books as objects that you feel and seek and have a relationship with and you write on it.
It's a really interesting piece with voices from all sides, including cute librarian ladies. Here's three, go read the rest and tell us what you think!
Matthew G. Kirschenbaum is associate professor of English at the University of Maryland and director of the campus honors program in Digital Cultures and Creativity:
"Books and libraries are working (or living) models of knowledge formation. We need them for the same reason we need models of atoms and airplanes. They are hands-on. They are immersive. Holding a book in our hands, we orient ourselves within a larger system"
James Tracy is headmaster of Cushing Academy, a boarding and day school in Massachusetts for grades 9 to 12, with students from 28 countries and 28 states. He holds a doctorate in history from Stanford University:
A small collection of printed books no longer supports the type of research required by a 21st century curriculum. We wanted to create a library that reflected the reality of how students do research and fostered what they do, one that went beyond stacks and stacks of underutilized books.
Liz Gray, a former English teacher, is the library director at Dana Hall School, a girls' school in Wellesley, Mass. She is the president of the board of the Association of Independent School Librarians.
Just because there's a lot of information online does not mean that students know how to find it, nor is the freely available information always the best information or the right information. One of my primary responsibilities as a librarian is to teach information literacy skills — defining research questions, selecting and evaluating sources, avoiding plagiarism, documenting sources — and in my experience this works best face to face with students.
WEDDING: In Buffalo City, New York, lesbian activist Kitty Lambert (no relation to our boyfriend as far as we know) went to city hall to get a marriage license for her and her girlfriend of many years and obvs they were like no. So she got some random gay dude named Ed to marry her instead. They met, they shook hands, they got a marriage license. Isn't marriage wonderful! I bet they're gonna have super cute kids!
CANADA: Small-town gay teens strive for big-city diversity and acceptance: For young people who identify as LGBTQ (lesbian, gay, bisexual, transgender or queer), being out and proud in small-town Canada isn't necessarily easy.
OPRAH: It's on Oprah, so your Mom is probs gonna wanna talk to you about it: The High School Quarterback who "became a lesbian." (@oprah)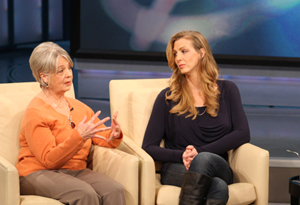 UTAH: Over in Utah, the gay & lesbian community is not too thrilled about the yearlong moratorium on gay rights legislation. So they are making their voices heard! (@deseretnews)
HIGHSMITH: A new biography of Patricia Highsmith is unsparing in its antagonism towards the legendary "homophobic lesbian anti-Semite" author known for getting inside the sinister minds of characters like The Talented Mr. Ripley. The reviewer takes issue with the writer's take. It's a compelling review, srsly, check it out. (@theglobeandmail)
PRIDE: Several religious groups are objecting to plans for Vietnamese gay and lesbian groups to march in this year's Lunar New Year parade in Little Saigon in Orange County. (@mercury news)
SUPERBOWL: A female perspective on the Superbowl Dodge Charger Ad:
SPEAKER OF THE HOUSE: Openly gay African-American becomes Speaker of the House in Rhode Island: Today at just before 6:00pm Eastern Time, Representative Gordon Fox was elected Speaker of the Rhode Island House of Representatives, and he was sworn in shortly afterwards. Fox becomes the first openly gay Speaker of the House of a U.S. state. (John A. Perez of California, also openly gay, is speaker-elect in California, but has not been sworn in yet.)
GRANDMA: This NPR story has been giving the team a lot of feelings this morning. A granddaughter interviews her gay grandma, and it's just so adorable, you guys! Real tears!
DADT: The New York Times put out a recent poll asking whether Don't Ask Don't Tell should be repealed. They found that the wording of the question had a large impact on the answers. Turns out people are more supportive when the question asks about gays and less supportive when asked about homosexuals. Basically, the poll measured a phenomenon that we've observed in our own lives for a while. (@nyt)