Given what we know about Angel Haze, the haphazard way she pushed out her label debut Dirty Gold makes perfect sense. After an apparent battle with Island/Republic, she self-released the record on Soundcloud on Dec. 18 along with a diatribe directed at the label for slating the record for a March release date instead of sticking to the promised 2013 release.
Haze built her name on confessions that reflect that same sense of urgency. In her mixtapes and personalized covers, she rapped about her childhood in a Pentecostal household and her history of sexual abuse. She got deserved attention for her kickass reworking of Macklemore's "Same Love" into a recounting of her experience coming out as pansexual. She conveyed an inescapable desire to unveil her truths.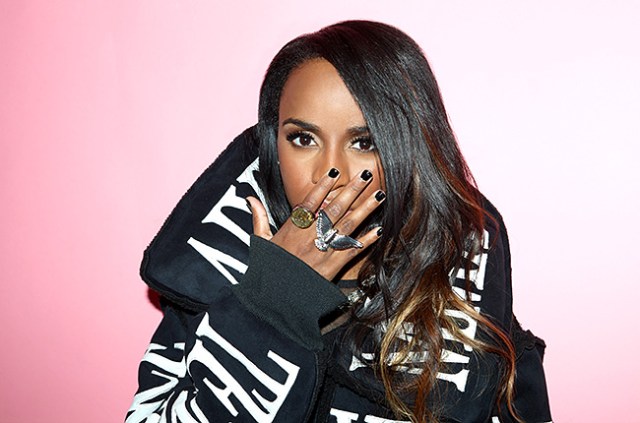 Dirty Gold was a secret she had to share, so she did. Island capitulated and moved the album's official release to Dec. 30. It has since garnered lackluster sales (due in no small part to timing of the release) and lukewarm praise from critics.
It's imperfect — Haze seems torn between her underground roots and a more mainstream aesthetic in a way that muddles the thrust of the album. Some of the spoken word intros and interludes seem to condescend to the listener, as if we can't figure out what the song is about for ourselves. At times she leans on rhetorical clichés to convey her themes, and some songs sound derivative of the pop and hip-hop hits of 2012.
But her skill as a lyricist and musician still shines brightly. In "New York," she shows off her flair for the raw and biting. Edgy ballads "Vinyl" and "Planes Fly" make me wish I were in love just so I could doodle their lyrics in notes to someone. "Black Synagogue," with its Kanye-like groove, strikes to the core of the experience many Christian queers have with their faith. Gorgeous album closer "Battle Cry," featuring Sia, is an anthem of badassery that will carry me through 2013. The album is a delight to listen to, and each listen reveals new surprises.
Attempting to understand Angel Haze's motivations and persona enhance the listening experience. Several prominent critics have written that Haze took a turn toward the impersonal to achieve greater mass appeal. For Spin, Jessica Hopper writes that Haze "wants a bite — a big one — of what Macklemore is having." The line made me spit, not just because Haze did Macklemore's Grammy-nominated song better than he did, and not just because Macklemore has been on the receiving end of disdain from queer artists for capitalizing on trendy allyship without having much at stake himself. The implication that Haze sold out to try to jump into the mainstream hip hop world denies the rawness of her story and her inexorable drive to share the truth as she experiences it with her music.
Haze has stated repeatedly that she wants to use her music to help people. The aspects that make this record more "mainstream" – the hooks and the at-times generic lyrics, will allow her to reach a broader audience. And the messages she shares mean so much to me personally.  For so many queer people, being in the closet is a painful experience of shame, regret and lies, and coming out, even when it's hard, is the only way to begin the process of healing and growing. This album will provide solace, hope and power to all of us who are not as out or otherwise not as truly ourselves as we wish to be.
Despite its flaws and the messy release, with this record Haze has come out to claim her place and establish her voice in hip-hop. I believe Angel Haze will make better albums in the future, albums that are more technically interesting and consistent musically. I hope she will reach back to the pure originality that made her mixtapes so fresh and infuse more of that into her next record.  I hope she will work with producers who do more to bring out her talent. I hope that she will expand her circle and work with more guests, because "Battle Cry" demonstrates she has a knack for collaboration. But right now, this is the album she needed to make. It is the story she had to tell. She had to tell it now, and she had to do it on her own terms.
Through these songs, Haze is sharing with us what she needs to say about herself as a person. In "A Tribe Called Red," a spitfire dance jam about her complicated relationship with success, racial identity and her background, she states "Everything you need to know about me is in the music."
So we ought to listen up.