This And Just Like That review was written during the 2023 WGA and SAG-AFTRA strikes. Without the labor of the writers and actors who are currently on strike, tv series like this one would not be possible, and Autostraddle is grateful for the artists who do this work. This And Just Like That recap contains spoilers for season two, episode ten, "The Last Supper Part One: Appetizer."

---
If you'd told me when this season started that I was going to be more crigned out by Che Diaz than Aidan Shaw, I would have cackled in your face like one of those Hocus Pocus witches! Alas. Remember when that queer kitten rescuer, Toby, came into the vet's office and flirted with Che, which made Che realize they still wanted to do stand-up? Well, Che has followed through with their dreams of chasing this queer Toby by working out a whole new set and booking a night at the comedy club.
For some truly ungodly reason, Che thinks it's both hilarious and also a good wooing tactic to make their entire routine an absolute evisceration of their relationship with Miranda — and they've invited Carrie to partake in the fun of watching them drag her best friend to hell. Just one example of Che's "jokes": "We were both kind of in the same place: She was confused about everything, and I was confused about why I was fucking her." It's mean and not funny and unfortunately Carrie and Dr. Nya have kind of goaded Miranda into going to the show because she has a pattern of cutting her exes out of her life once the relationship is over.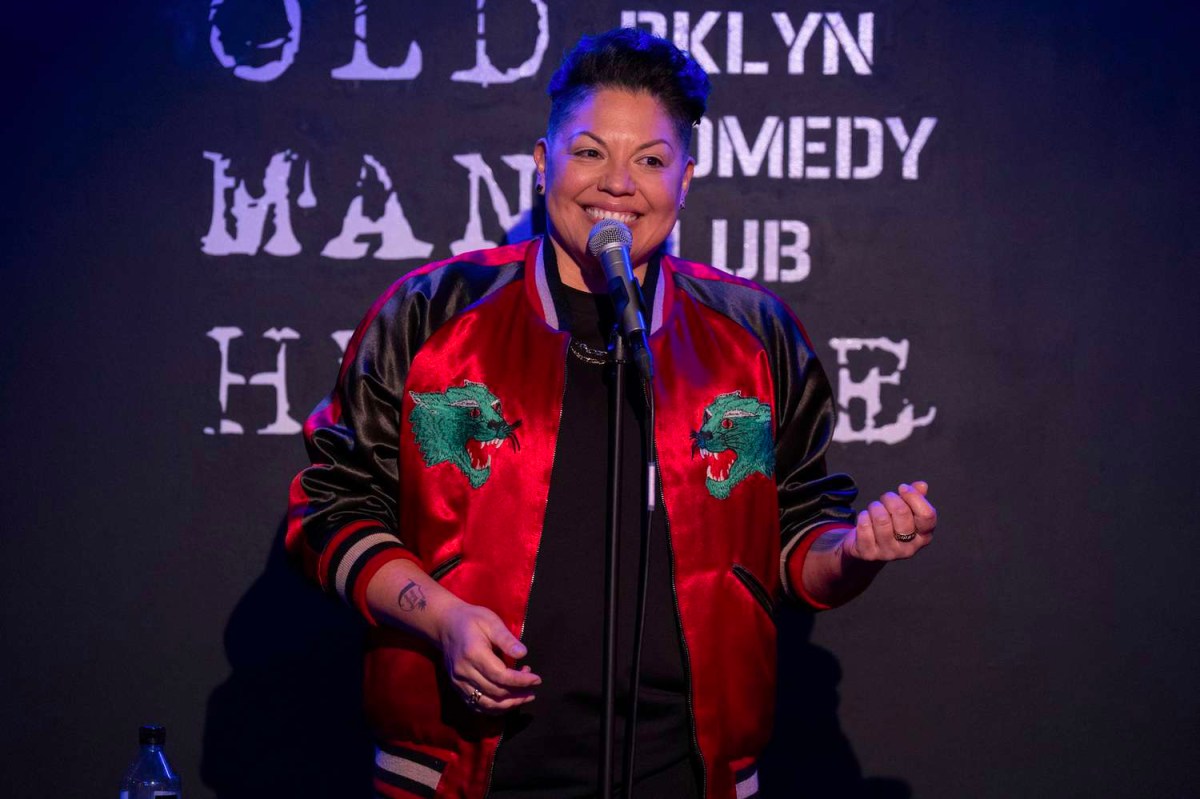 Of course Miranda can't sit there and watch the first queer person she ever had feelings for mock her sexual awakening and their relationship, which transformed her entire life, so she leaves in the middle of the performance. Che chases her out and they have a blow up about where Miranda's saying "basic respect" and Che's saying "artistic freedom," and they think they're having the same conversation, but they're not, and really never were. Che leaves with Toby. Miranda's never going to forgive them for this breech of trust, and I'm never going to forgive AJLT for doing this to Sara Ramirez, so that's just another grudge me and Miranda have in common.
I should also mention that Che is wearing the literal jacket Kendall Roy wore to rehearse his performance for his disastrous 40th birthday party on Succession, the one that included him singing, rapping, and getting fake crucified on a wooden cross — so I guess maybe I'll blame him for this. Maybe Che bought this thing at RealDeal and it was still haunted with Kendall's twattery.
Carrie, who bumped into Steve down at his new clam/hot dog(?) restaurant on Coney Island, has decided to invite both him and Che to "The Last Supper," which is what she's calling the 16-person dinner she's having catered by a Michelin starred chef in her old apartment before she moves. She really wants Miranda to attend, which is almost as infuriating as Che's stand-up! Imagine Miranda having a dinner party and inviting Berger or something! Imagine her doing it in a place where her current partner WON'T EVEN STEP FOOT! Miranda would never! But Carrie Bradshaw is gonna Carrie Bradshaw, that much has always been true.
By the end of the episode, she's rethinking this huge place she Aidan have purchased and also probably regretting selling her place to her cool downstairs neighbor, Lisette the Jewelry Designer, for fifty dollars. Aidan's son, Wyatt, is 14 and has not been super happy with the fact that his dad keeps blowing off the family to fly to New York to be with his girlfriend every ten minutes. He gets into a fight with his mom, hitchhikes out to Aidan's farm, drinks a bunch of beer, gets in Aidan's truck, and wraps it around a tree. Big time broken bones (collar, legs), and Aidan has an absolute guilt-filled meltdown about how he failed his child. I don't want to feel bad for him, but I do, because I have a horrible evolutionary trauma-induced reaction to other people crying. It makes me lose all sense of reason and dismiss every bad thing I ever thought about them. Goddammit! I hope Wyatt will be okay. I've been in that situation with my own dad, but without the drunk driving; it sucks. Also once Wyatt is healed I can go back to hating Aidan, and all will be right with the world.
Charlotte's out here being a total boss at her gallery, selling extremely expensive art to actual Sam Smith, which is so impressive her co-workers want to take her out to celebrate. However! Her family has still not accepted that she is a career woman again, and they're calling her nonstop at working asking her to bring forgotten notebooks to school, etc. She gets so fed up with their disrespect that she throws her phone into a pitcher of margaritas and when she gets home she yells at them that she was a WHOLE PERSON before she met/birthed any of them, and she's gonna be a WHOLE PERSON again. Not just some side character mom/wife, thank you very much. Kristin Davis continues to steal this season for me.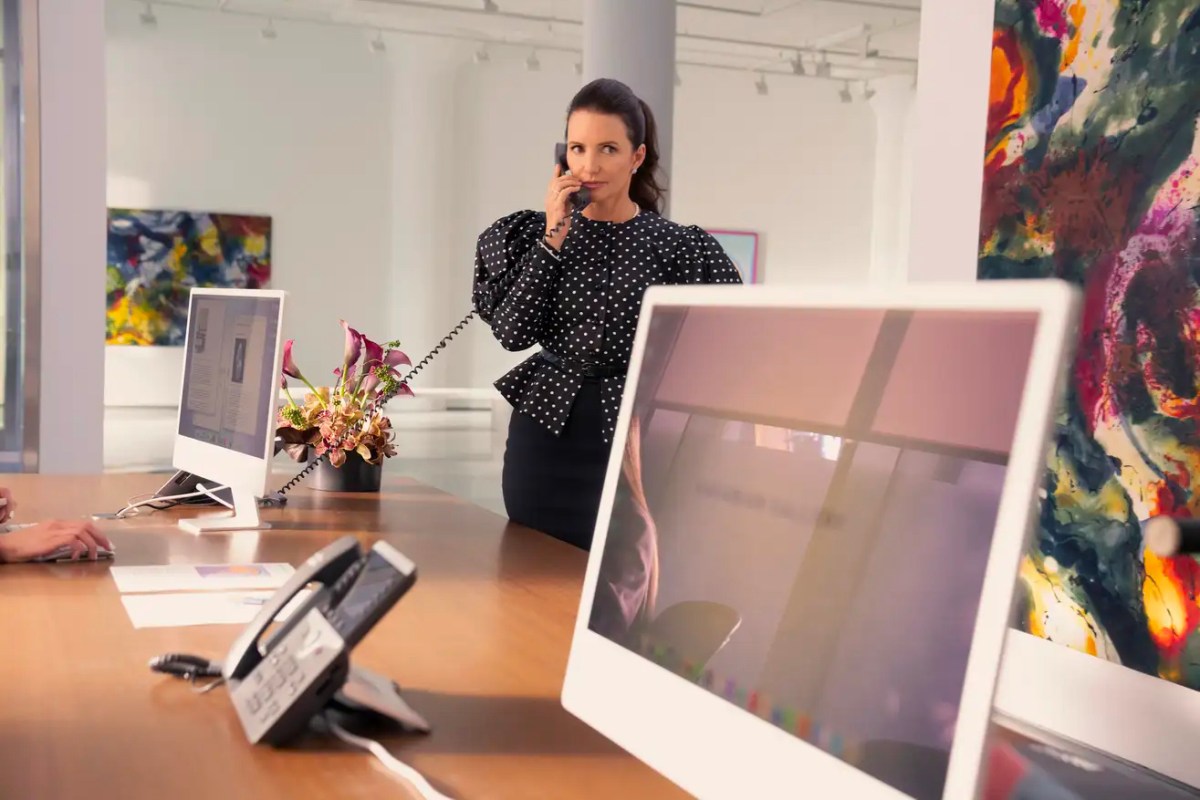 Lisa Todd Wexley is having similar struggles with Herbert, but hers are exacerbated by the fact that she's pregnant (and can't have an abortion for some unnamed reason, which is weird). She yells at him in the night for not getting a vasectomy like she asked him to do after their last child. She's so close to achieving a huge dream as a documentary filmmaker — how is she going to balance all this stuff and a newborn baby too? In the end, it becomes kind of a moot but heartbreaking argument, because LTW wakes up Herbert to tell him she's miscarried.
At least things are going well for Miranda at work? Someone needs a W around here before we end this season. Oh, and speaking of endings: Stanford is a monk now. I don't even want to get into it, but it's a terrible send-off for Willie Garson, who died when the first season was filming. And just like that, it's just incomprehensible!