There's a link at the bottom of this post that will change your life. Here are some things we missed while I was trying to intimidate the repairman who came to fix my dryer!
You Should Go or Do or Give
+ Queereka is looking for writers!
+ Fire and Ink IV is accepting proposals through February 15.
---
Queer as in F*ck You
+ Here's Dannielle O-R (can I call her that? we'll see!) and Rachel Cantu in the premiere episode of Boxers or Briefs! You will love this so much. Holy crap.
+ Jayne Ozanne, Church of England Evangelical Activist, Comes Out as a Lesbian.
+ Know Someone Who Deserves a Free Custom Suite? It's from Bindle & Keep!
+ Being Genderqueer at a Women's Naked Spa by Rae Tutera.
+ 'How Queer Photo Project' Shows Off Dapper Asian Style.
+ What It Feels Like to be Legally Married After Seven Years by Aly Windsor.
As we trudged to the soccer fields, I looked at all of the other families arriving, most of whom had no idea what just happened to us. For the first time, we were equal to them, at least under the law. I had imagined this moment for years and always expected to feel elation or maybe just sweet, sweet relief.

Instead I felt rage.

Just a week earlier, we had made this same trek from the parking lot to the fields, camping chairs slung over our shoulders, water bottles in hand. We had been the same people, the same couple, the same family. But we did not have the same protections. Now because some judge somewhere said so, with the crack of a gavel, our status had changed.

Fuck that.
---
Doll Parts
+ EXCUSE ME IT'S A TWITTER CHAT ABOUT SEX AND MENSTRUATION with Erika Moen, Gladrags and Scarleteen! It's happening tonight from 6-7 PST with the hashtag #sexperiod.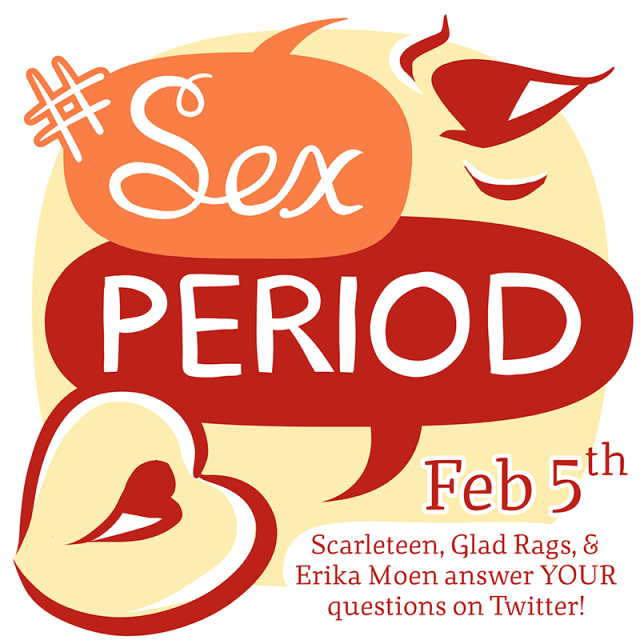 + Just have some Broad City paper dolls why dontcha??!
+ Lily Tomlin On Grandma, Weed, and Jane Fonda.
+ New Kids' Book Rad American Women A-Z.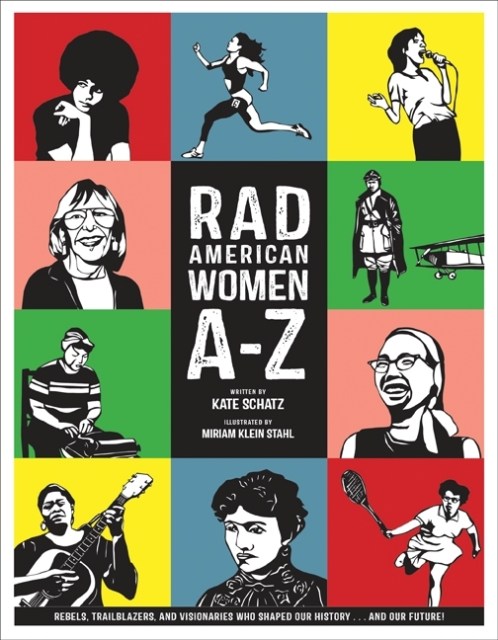 + Here's a little roundtable of Tiny Rebellions from the staff at Rookie, in case you needed some inspiration on this lovely February day.
Krista
I don't shave my pits, and if I see someone giving me a LOOK about it on the train (this happens a LOT in the summertime, when I'm not wearing sleeves), I will do anything I can to grab an overhead pole or hand-strap in their line of sight.
+ How much stage time does a female comedian get? Kailtyn Mitchell at Bitch has the stats for you.
+ Trans Actress Michelle Hendley On Her Nude Scene, the Lesbian Stuff, and Movie Stardom
+ Stephanye Watts has gathered some afrofuturistic videos for you in celebration of Black Future Month (and Missy Elliot's halftime brilliance): Black to the Future.
+ Loco Parentis: In All Possible Worlds by Aubrey Hirsch:
I'm currently pregnant with my second child and I thought I'd heard every pregnancy comment and fielded every pregnancy question that existed. But I was wrong. This will be our last baby and when people learn that, they sometimes say something like, "I hope it's a girl."

We don't actually know the sex of this baby yet, but my first child is a son. He's healthy and perfect, a dreamy, easy-going toddler. But people seem to think that without a girl my family would be incomplete. Their level of concern suggests that I'd be missing something big and important, something I really, really don't want to miss.

When they say this, I don't know how to respond. It's not usually phrased as a question, so no answer is necessary. If it was, how would I respond? Do I want a girl? Yes. I do. But it's more complicated than that.
+ Leaked Twitter Memo: "We Suck Dealing With Abuse and Trolls. Yes.
+ Who Takes Care of the Caretakers?: Valuing and Supporting Those Who Nourish our Movements Behind the Scenes from Tessara Dudley on BGD.
+ How to Have Sex with a Fat Person from Marianne.
---
Saw This, Thought of You
+ Tracy Moore explains how Godless Parents Are Doing a Better Job.
+ How It's Possible for a Baby to Have Three Parents. SCIENCE!
+ Why Do Cats Love Boxes So Much? I DON'T KNOW, MARGOT.
+ Lego Doctor Who is Officially a Real Thing aka This is What Eli Will Spend All of His Money On Now.
+ In Colorado, LGBT High Schoolers Smoke Way More Pot via Sarah Kaufman. I TOLD YOU NOT TO DO THAT YET. Seriously you have to wait.
+ How to Reheat a Slice of Pizza on the Stove. You think that's the best fucking thing that'll happen to you all day but it's not. It's close, but it's not.
---
Local Autostraddle Meet-Ups
+ 2/8 Brisbane, Queensland: Picnic and Queer Shorts Viewing Party
---
And Finally
I'm sorry this is the last thing you'll ever read because it's perfect and will kill you. I'm really sorry.
Mallory Ortberg and If Kristen Stewart Were Your Girlfriend
https://twitter.com/gracecellis/status/563396185579614208