I really want to cuddle with my dog. So without further ado, here are the stories we missed this week!
First things first – this post is obviously for Sahara Davenport (of RuPaul's Drag Race) because, well.
Though details have yet to emerge about Davenport's passing, Drag Race judge Michelle Visage confirmed the death via Twitter: "It's true and I have no words. Have to sign off for now kids, can't handle this. XOXO."
Other Drag Race performers also took to social media to extend their condolences: "A beautiful angel has been added to Heaven. Rest in peace my sweet friend,wp_poststweeted Jujubee. "We will miss you, Sahara Davenport."  While Season One winner Bebe Zehara wrote, "I am deeply saddened and at a lost for words. @SaharaDavenport – I Love you sis."
Luzon tweeted simply, "I love him so much. "
But I actually want to start us off with the lighter stuff, like this Lesbians 101 thing that I'm sort of obsessed with because you're never too old to learn a thing or two about yourself on the Internet.
In updates from last week, science may still be sexist but there's apparently a glimmer of hope for sports. Also, as part of a general ongoing conversation around the world about whether over half the world is actually, really, truly and honestly funny, this week we ask both "are feminists funny?" and "who gives a fuck?"
Speaking of funny, Ilene Fucking Chaiken just sold a crime scene drama to CBS. I'm unsure who has the last laugh there, to be honest. I'm too busy marveling over the relationship between Republicans and pop culture:
it's probably fair to say that the creative classes in every modern society have skewed leftward, and that the reasons for that are deeply encoded in history. When power belonged to the king, the church and the generals, and was devoted to enforcing obedience, conformity and bourgeois family life, you could hardly expect the poets and actors – what with their absinthe and their opium and their complicated sexual affairs – to play along.
In Ohio, a dude who gets to call himself a radio host talked about "changing" lesbians by dating them (what a man what a man what a mighty good man he must be, y'know?). In Jamaica, a homeless shelter for LGBT youth is being shut down because of – surprise! – homophobia. Also, Victoria Jackson, famous homophobe and generally bizarre human, trolled the Democratic National Convention because that's what most trolls dream of doing. In Tunisia, police raped a woman – and then they charged her with indecency and the streets exploded.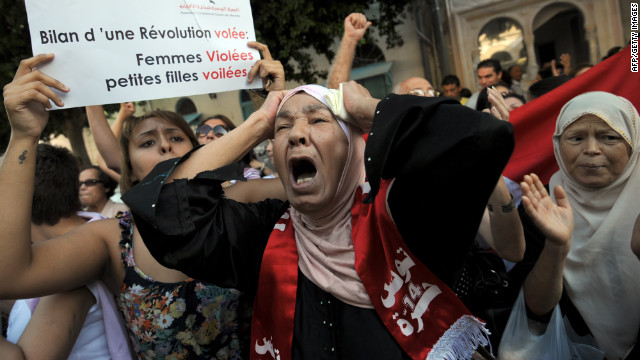 +
Ugh, I just really wish I was dating a girl who worked at the Gap so I could use their super-equitable employee discount program. It's like, can someone just like, hold me while I have conflicted feelings about Wonder Woman and cross my fingers that the LGBT faculty at Notre Dame get their fucking protections already? Did I mention I was Wonder Woman for Halloween once? I was. This year I'm just gonna write a novel about a homophobic ghost I saw on Paranormal Witness.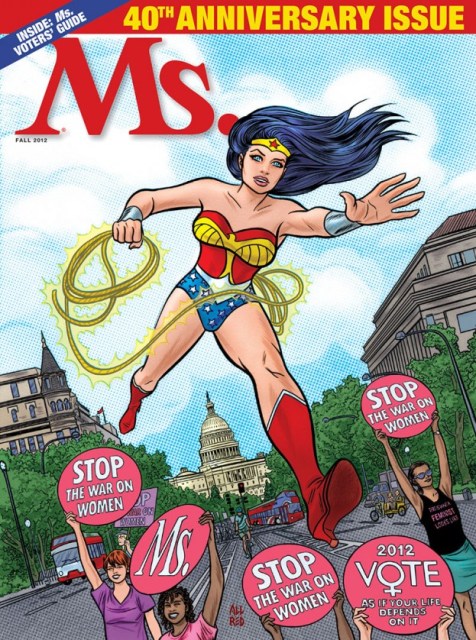 But look, haters gonna hate and everyone's gonna get their justice in due time, and by that I mean I'm going to make Intern Grace punch most of them in the face. Here's the yin to this yang: we queermos finally have some places in the South Bronx to drink and be merry, in California ex-gay therapy for minors is a no-no, together we can destroy homophobia in our workplaces and all the around the world we sing la la la la while we self-define our genders because science just affirmed once more that it's all sort of made up:
According to a study published in PLOS ONE journal and picked up by Canada.com, male microcherism — "the 'intermingling' of small numbers of cells or portions of DNA in a person from a genetically different individualwp_posts— was discovered in the brain of 63 percent of female patients tested.
It is thought that the male DNA found in the female brains likely derived from previous pregnancies with XY [male] chromosomed babies. […] the findings "point to the need for a new paradigm of what self is, biologically.wp_postsIf one individual can have "immigrantwp_postsDNA intermingled in his or her cells, the notion of DNA as a unique person identifier is destabilized.
And – just as a bonus – on the seventh day, Lesbian Jesus arranged for No Doubt to perform on Ellen. It's like ten times better than the fake Christina Aguilera quotes regarding race and her body on the Internet. Promise.