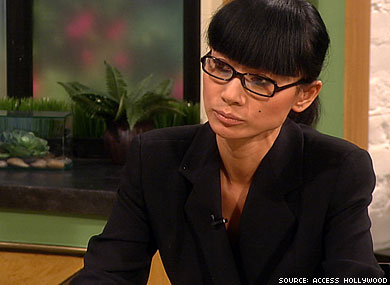 + Bisexual actress Bai Ling has revealed that she was a sexual abuse survivor on Celebrity Rehab with Dr. Drew.

Ling, who became a soldier with the People's Liberation Army when she was just 14, was sexually abused by Chinese army officers. She told the Associated Press that she was "opening a wound that was very secret to myself, that even my parents don't know.
Ling says she was pressured to have sex with her superiors, as were other women serving with her in Tibet. They were often plied with alcohol and her abuse that led her, on one occasion, to pregnancy and abortion.
+ At OUT Magazine: "Michael Irvin, Ben Cohen, Hudson Taylor, Mike Chabala, and Nick Youngquest star in our salute to the small band of straight sports stars who have stood up for fairness and tolerance, shoulder to shoulder with their LGBT peers." (Feministing has a bit more on Michael Irvin)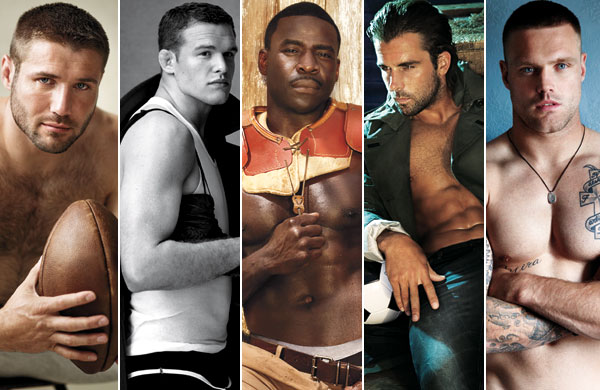 + A gay guy says he got kicked out of Pizza Hut for wearing a dress. Pizza Hut says they kicked him out because he came in three times and didn't buy anything.
+ Zack Rosen, the guy who invited Autostraddle Katrina to go to NetRoots this year to represent Politically Progressive Lesbian Website Autostraddle, is stepping down as editor of The New Gay for largely mysterious reasons.
+ This story from The Onion is first-rate [SATIRE ALERT]: "I know what scripture says about homosexuals, but when I stop to think about it, I can't get past the fact that the Bible is just a book, and Tony and Craig are real people."
+ Buffalo Republican Sen. Mark Grissanti, our favorite Republican who cast a vote in favor of same-sex marriage despite the fact that his constituents had been lead to believe he would act with the bigotry they hold so dear, is banking some serious bucks from pro-gay-marriage people. He's raised over $50,000 for his campaign after the vote, which is awesome. It's really important to throw support in the direction of whomever is standing up for us to encourage them to keep doing it. It's like a gold star that costs $10,000.
+ The first African-American lesbian to serve in a U.S. State Legislature, Simone Bell, will be speaking at The Women's Pride Brunch in San Diego this weekend.
+ A town clerk in Barker, New York (population: less than 3,000) has quit because she would rather quit than have to marry any gay people.
+ Gay pop star Ari Gold and his partner were holding hands on the bus, so the bus driver literally told them to move to the back of the bus. They refused, so the driver fucking called in the state troopers.
+ Are you on Google+ yet? Because now, in addition to being able to select "other" as a gender, Google+ users may now conceal their gender from public viewing.
+ Kansas has been systematically eliminating abortion clinics by enforcing harsh restrictions and making it nearly impossible to maintain a practice in the state. At this time, there is only one abortion doctor in the entire state, but Dr. Mila Means is a complete badass who drives a car with lightning bolts.
+ A long time ago Jamie Leigh Jones had contended in court that she had been raped and defrauded, but recently, a Houston jury rejected all of her claims. According to Jezebel, her alleged rapist "had contended that the sex, which occurred in Iraq while Jones was blacked out, was consensual." Because that makes sense.
+ A Catholic church in Massachusetts held a controversial mass for LGBT Catholics. Also in Catholic news, the Catholic church returned a donation to a New York politician who voted in favor of marriage equality.
+ Chile might legalize civil unions!
+ A hospital transformed itself from being among the worst in LGBT treatment to being a safe place that "protects lesbian, gay, bisexual, transgender patients and employees from discrimination."
+ Professional video gaming: it's a really intense thing.
+ Fiction is sometimes a better way to understand people than real life or non-fiction.
+ A lot of Generation X's parents are divorced, but Gen X-ers aren't divorcing at rates that are nearly as high. Instead, they're getting married later in life and/or living together out of wedlock.
+ Chris Brown said something homophobic again. I don't recommend reading the comments on that story.