feature photo by Amy Troost for Playboy
One day I think I'd like to host an open thread on breakfast porridges and the memories you have associated with any/all of them. And like, did your grandmother put butter in your oatmeal and cream of wheat? I've yet to find a single other person whose grandmother blessed their porridge bowls with butter.
Hey happy Friday! May all your breakfasts be delicious!
You Should Go or Do or Give
+ Definitely don't miss Must Love Books: Literary Speed Dating for Queer Ladies at Strand bookstore on February 15! Hosted by Emma Willmann, y'all.
+ Help Fund a New Documentary About Pioneering Author Ursula K. Le Guin.
+ Youth in Motion is a grant-funded project that sends DVDs of LGBTQ films to K-12 Gay Straight Alliances for free, along with curriculum for classrooms and action guides for after school activities. Get involved, donate, and spread the good word!
---
Queer as in F*ck You
+ It's Robin Roemer! Talking about working with Hannah Hart, Grace Helbig, and female comedians, and how amazing her wife Carly is, and putting value on yourself and your work!
+ Hey, how many Rachel Maddow interviews can you handle in one day? Two? Is two your limit? Here's The Lenny Interview and here's The Playboy Interview.
+ Meet the Woman Responsible for the Greatest Gifs on the Internet.
"Literally everyone assumes I am a straight white man,wp_postsshe said. That's why Cat started posting pictures of herself along with the Animated Text gifs in recent months, to "prove I am female, that I am black, that I am gay,wp_postsand not that unholy trinity of falsely presumed neutrality: straight, white, and male.
+ Kristin Russo has some stellar fucking words to share with you about the label of bisexuality and other things! "Is it okay to call myself gay when I am bisexual?"
+ Janese Talton-Jackson's Murder Reminds Me How Strangers Feel Entitled to My Body by Kari Mugo. A good and beautiful and sad and enraging piece.
+ Harlem LGBT Youth Group Crowdfunds Campaign to Buy Notoriously Anti-Gay Church.
+ Anna Pulley is back with Everything Lesbians Fight About in Haiku.
+ Ellen Page Reflects on Her Coming Out Speech: "I felt guilty for not being a visible person in the community."
---
Doll Parts
+ This is handy and horrible: A User's Guide to This Year's Transphobic Legislation.
Here's the disgusting Genital Check Bill in Washington that was just passed by the Law & Justice Committee. Not to be outdone, Virginia's House Sub-Committee went ahead and passed a bill criminalizing transgender bathroom use. Way to spend your life, assholes! Very great work here on earth. Top fucking notch.
+ I know you've seen this already but just wowwwwww WOW. The CDCs Incredibly Condescending Warning to Young Women.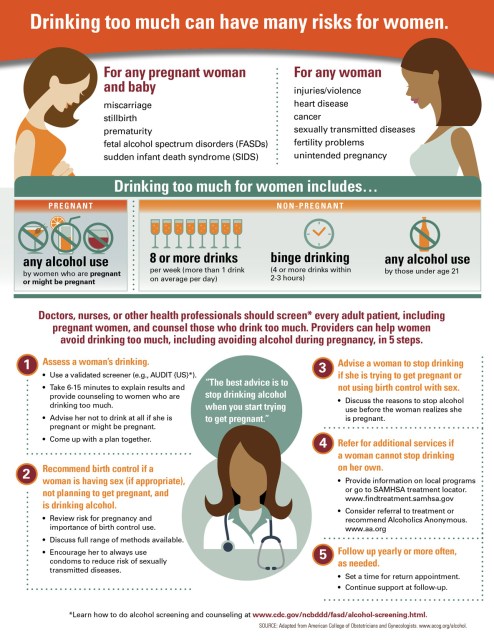 + Zing Tsjeng interviews Chelsea Manning about life in prison.
+ American Girl Programming Coming to Amazon. I will probably make time in my life to watch this.
+ Sally Ride in Conversation with Gloria Steinem About Gender in Science and How Lazy Media Portrayals Perpetuate Stereotypes.
+ When Leaving Is the Only Option: "In fiction and in life, the archetype of the woman who quits her job over sexism at work is all too common."
+ Good news, Scientists Have Discovered the Source of Your Resting Bitch Face.
+ Tamerra Griffin invites you to Meet The Badass Fencer Representing The U.S. At The Olympics In Hijab, Ibtihaj Muhammad.
+ Wanna hear The Establishment's new podcast on sex and politics, Unscrewed? Heck yeah you do!
+ Here are 185 Black Women in Tech to Follow on Twitter. That is a lot!
+ This Little Red Book Confronts Sexism in the Chinese Language.
+ How Has Transgender Activism Changed in the Past Decade?
+ The Woman Fighting to Make Sustainability Part of the American Diet, Dr. Miriam Nelson.
+ Film Portrays A 'Perfect Storm' That Led To Unwanted Sterilizations For Many Latinas.
+ The Three-Letter Word Missing from the Zika Virus Warnings.
---
Saw This, Thought of You
+ Fighting Whitewashed History with MIT's Diversity Hackers by Cara Giaimo. Oh damn this is amazing.
+ Unpublished Black History. "Images from black history, drawn from old negatives, have long been buried in the yellowed envelopes and crowded bins of the New York Times archives. None of them were published by The Times – until now."
+ When White People Admit White Privilege, They're Really Just Congratulating Themselves.
+ The Sad Truth About Seltzer. NOOOOOoooooooooo!
+ Ultimate Simpsons Search Engine Pairs Quotes with Stills. This is what you'll be doing all weekend.
+ Hahahahahahaaa this is what I'll never be doing ever: Horror ASMR Will Give You Tingles and Chills no thank yououououuuu!