Happy Wednesday, cuddle buddies! Here's the stories we missed this week while I was watching The L Word on Netflix.
Goin' to the Chapel
+ Evangelical leader Jim Wallis supports gay marriage.
Wallis said he is worried about the decline of marriage and wants to strengthen it, but believes that same-sex couples should be included in that endeavor.

"I think we should include same-sex couples in that renewal of marriage, [but] I want to talk marriage first,wp_postsWallis said. "Marriage needs some strengthening. Let's start with marriage, and then I think we have to talk about, now, how to include same-sex couples in that deeper understanding of marriage. I want a deeper commitment to marriage that is more and more inclusive, and that's where I think the country is going."

The statement was prefaced by saying, "We are losing marriage in this society. I'm worried about that – among low income people, but all people. How do we commit liberals and conservatives to re-covenanting marriage, reestablishing, renewing marriage?"

When The Huffington Post asked Wallis to clarify if that meant he specifically supports same-sex marriage, Wallis answered, "yes."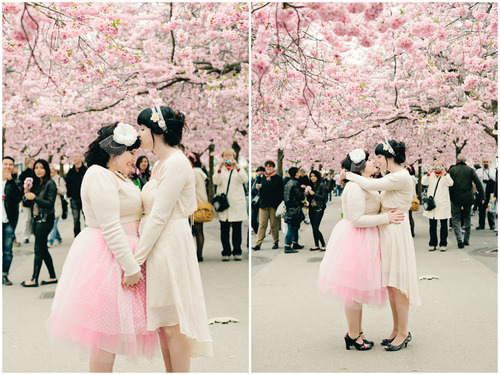 + Anti-gay advocates won't stop whining about their sad and sorry lives. YAWN. Has anyone seen a single tear I could put on my face for them? No? How about a fuck or two to give? Oh, well.
Ryan Anderson, anti-gay activist and author of "What Is Marriage? Man and Woman: A Defensewp_postsis really tired of spending his days working to deny gay couples and their families equal rights. And so are the other marriage equality opponents profiled in a newsletter from the Concerned Women for America.

On his role as the face of the Gen X anti-marriage equality movement, Anderson laments: "Everyone I know who is working on this issue would rather be doing something else, but we feel like we have an obligation to be doing this."
+ Khalil, from Jordan, was given permission to stay in the United States with his partner Alex – but has no long-term method of remaining here, despite perils to his safety should he return to Jordan, because of DOMA. Boo.
+ Gay marriage in IRELAND! It's a thing.
+ Vietnam no longer charges a fine for anyone getting gay married.
Naya Rivera is Naked and Other Random Acts of Celebrity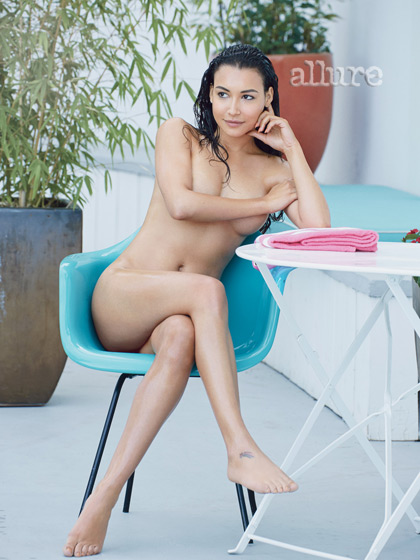 + Patti Smith has some badass advice for you.
+ Portia de Rossi talks to OUT Magazine about Arrested Development and her dreams for a gay show for TV.
And her experience trying to produce gay stories for TV mirrors that gap between a powerful fantasy and the sometimes more uncomfortable reality. "I had a project that I was shopping around for TV called Butch and Fay, about two gay people, very famous actors who marry each other for the sake of their career,wp_postsshe says. "That happened a lot in the past and probably still exists today. Every single person that I brought it to was kind of titillated by the idea but ultimately shut it down, saying that being gay in the industry just wasn't an issue anymore. I know it's not very popular to bring this issue up, but it's still very difficult for actors to get certain types of roles. We need to hear it some more until things change."

The other half of the message that needs to be heard, she says, is pretty straightforward: "I really, honestly think that anybody who is openly gay and visible is powerful. It doesn't matter what you do, you are impacting people."
Sara Gilbert and Linda Perry are engayged!
Take Me Away From Here, I'm Dying
The GOP is falling to pieces. I've got even more proof if you still don't believe me, including this segment from Hardball with Douche Matthews where an anti-gay party leader and a gay party leader go head-to-head and then a black dude is like "I'D LOVE THE GOP EVEN IF THEY HATED ME!" which is good since they already hate everyone who isn't a straight old white man.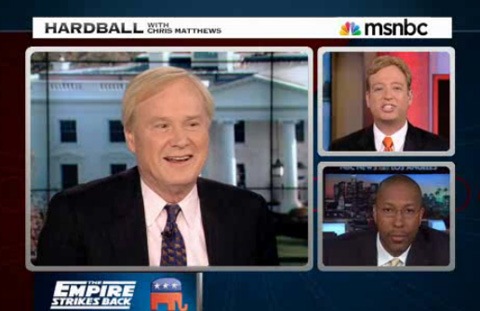 Gimme Gimme More
It wouldn't be Wednesday without me begging for spare change on behalf of someone else, would it?
+ League of Ladies is live on Kickstarter! Go ahead and get your panties in a twist.
+ Truth. Be Told is documenting queer black visionaries.
The basic premise of Truth. Be. Told.: in order to become all of whom we were sent to be, as Queer Black people, we have been pushed to question everything about our multiple layers of identity – race, gender, sexuality, class, vocation – and then reconcile who we know ourselves to be with the identities our families and society-at-large have constructed for us. Some of us face rejection from our parents, children, spouses, and other family; some of us experience job loss, religious persecution, personal attacks and violence; some of us are more afraid of who we might become than our loved ones who have been waiting for us to speak our own truth. By virtue of being Queer, we do this work in spite of the risks, in order to live more fully.
D is Hilarious
Deanne Smith: funny lesbian, or funniest lesbian?
Rehtaeh Parsons is Dead
Rehataeh Parsons, a Canadian teen from Nova Scotia, has died from injuries sustained from an attempted suicide, causing the Internet to shatter into small shards with which we attempted to eviscerate our emotional pain. She tried to hang herself after footage of her gang-rape was shared over social and personal virtual mediums, causing a flood of bullying and harassment which followed her even to a new town and school.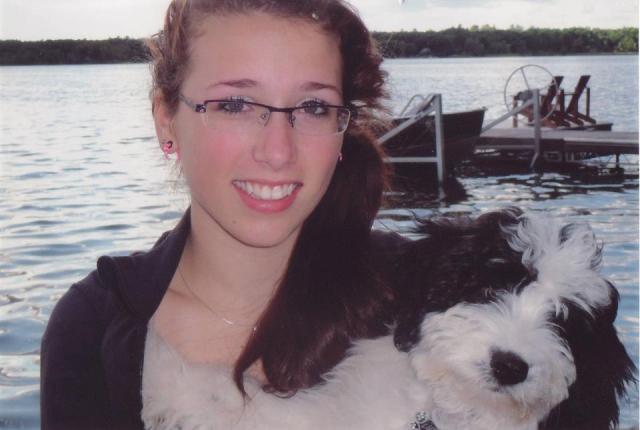 She was 17 when she died, and 15 when she was raped. Her father wrote that he feels "dead inside."
I tried my best to save my daughter's life. I believe that in my heart.

I asked her repeatedly what I could do, was I doing enough, what did she want from me? She said she just wanted me to be her dad. To make her laugh. To do everything possible to keep a part of her life normal. She said it helped more than I could ever know.

I prayed for the best while I prepared her for the worst. We went to counseling together. Sometimes I was the drive, sometimes the father, sometimes the counselor.

The worst nightmare of my life has just begun. I loved my beautiful baby with all my heart. She meant everything to me. I felt her heart beating in my soul from the moment she was born until the moment she died. We were a team. We were best pals. We often sat on my couch and laughed until we could hardly speak. When we weren't together she would call me or text me every single day, just to say hi, to say she loved me. The life I had with my daughter was a rare thing. It was wonderful, it consumed me. I was defined by it. It made my life rich and beautiful.
Anonymous has been working to bring justice to her case as part of #OpJusticeforRehtaeh, including threatening to out the four rapists if action was not taken against them. (The case has now been re-opened, though before her suicide it was dropped after a year of investigation – despite photographic evidence and clear admissions from the boys.)
Sign This.
Help the Biola Queer Underground bring justice for their campus – and help the world admonish another homophobic, transphobic piece of human garbage.
Being gay is tantamount to being racist according to a professor at Biola University—a private Christian university located in La Mirada, California. In response to the recently formed Biola Queer Underground, a pro-LGBTQ group on campus, administration hosted a panel discussion entitled Sexuality Matters. Not only did the discussion not include an LGBTQ-inclusive perspective, but one of the panelists, Dr. Erik Thoennes—a white, cisgender straight professor—likened homosexuality to racism.

Going so far as to say LGBTQ identities are like "racist identities,wp_postshe asked the audience to "imagine if there was the Biola Racist Undergroundwp_postsand how they would react. When questioned as to why there was not one "Christian pro-gaywp_postsperspective on the panel he responded, "I wouldn't want a pro-racist person on this panel if the question were racism.wp_postsIn addition to these comments, Dr. Thoennes (who was Biola's Professor of the Year in 2003 and 2007) also referred to trans* identity as a "dysfunctionwp_postsand "perversion."
All Around the World, Statues Crumble For Me
In California, the Boy Scouts might get cut off from their lifeblood of discrimination, and insurance companies already have. In Washington, DC, a ton of fights are mounting: the White House is facing criticism for inaction on ENDA, for example, and Representative Paul Braun of Georgia doesn't want the Affordable Care Act to include sexual reassignment surgery because he "likes being a boy." But outside of the important buildings, a women's shelter has also opened its doors to trans* women. In New York, the city is at war and the cops are fucking terrible. And for queer and trans* populations, it's an urgent problem that needs fixing. In Philadelphia, the elderly LGBT population is foreseeing a lot of struggles. In New Mexico, the governor vetoed a bill to help gay military families. How sweet!
Meanwhile, at the Vatican: porn. Lots of porn.
You Should Go!
Lucky LA'ers.
Gina Young, the mastermind behind Tales of a Fourth Grade Lesbo, has somehow already come up with another amazing piece of drama exploring butch/femme relationships, stereotypes, and the nuances and perils of girl/girl competition. Femmes: A Tragedy is a contemporary lesbian adaptation of Clare Boothe Luce's 1936 comedy of manners The Women.  It also features "deconstructed burlesque interludes," so.  If you can make it to the Lyric-Hyperion Theatre this weekend, grab tickets here.