Hello, queens! (And I mean that in all of the queerest ways possible. Lookin' at you, Elton John.) It's Wednesday, which means I've spent seven whole days scanning my Feedly at work and waiting with intense anxiety to bring you the stories we missed this week. Also, sleeping. Oversleeping, to be exact.
Daily Reminder: Bisexuality Is Real, F*ck These People
America's inability to deal with Lady Gaga's bisexuality is probably emblematic of the fact that 15% of Americans think bisexuality isn't "legit" – with lots of queers among them. Can we please get with the picture?
On Getting Over The Gay Thing: Political Tales of LGBT Discourse
+ Voters in conservative states like South Carolina are coming around to gay marriage at light speed! Though they aren't quite all with us yet.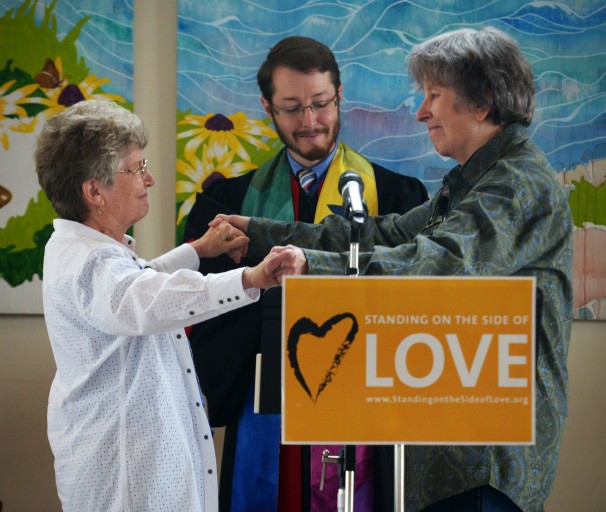 + The upcoming votes on ENDA could be critical for the Republican Party if they plan to, well, stay in business at all (though they don't seem to really "get it" at all).
+ Philadelphia Mayor Michael Nutter wants his city to be the "most LGBT-friendly in the world," and he's off to a strong start with a slew of new protections in place for the queers of his heartland.
+ In Texas, two same-sex couples are challenging the state's gay marriage ban.
Because I'm Very Cultured
If you don't know any good queer artists, here's 11.
Susan Eisenberg's exhibit "On Equal Terms" talks gender disparity in construction.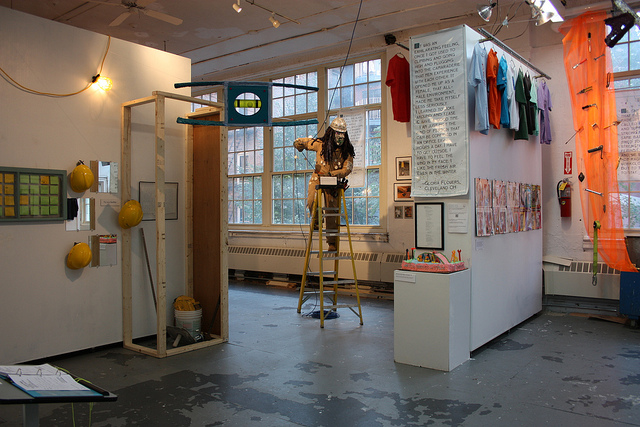 Feelings About Russia and the Olympics
Russia's fucked, because Love Always Wins. Plus, I bet the "Gay Games" in Moscow will be about twenty times more fun and colorful than the Olympics anyway. Put your hand up to this pane of glass if you feel me!
The Debut of Their Debutante
When it comes to Cotillion, nothing beats genuine, loving parents watching you grow up – and as for the "two moms" thing, well. F*ck anyone who gets in your way.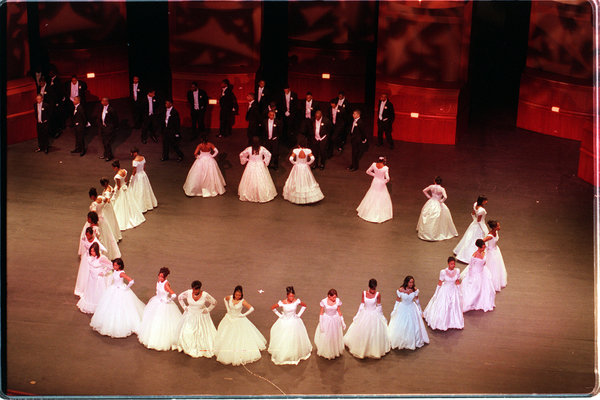 Dear Civil Behavior: My wife and I are mothers of a lovely and accomplished 17-year-old daughter, who has been invited to have her debut this year at our annual cotillion. I was fortunate to have a debut as a young woman in the early 1980s and view it as a significant rite of passage that I would like my daughter to also experience. What, if any, are the special considerations for the daughter of same-sex parents who are female? We have many male family members and friends who have offered to present her, but is this necessary? — Boomer Debutante, Dallas

A. Indeed, this is not the kind of "coming out" issue I usually address, but what an interesting question — and one that on second glance is much more layered than it first appears. For the 99 percent of us who are not a part of "Society," your query is really a stand-in for all the other situations where a daughter with lesbian moms might lack a dad for certain rituals, like "father/daughter" dances and being "given away" at her wedding.

…As your daughter has been invited (which makes it pretty much a done deal), the "committee" must be well aware of your family situation, which gives your debutante-in-waiting various options. The three of you should talk it over and decide whether one or both moms will present her. Whether she chooses one of you or prefers a threesome, walk in proudly, arm in arm with your beautiful daughter. Just as you've no doubt done for her whole life, show your daughter you are proud of her, and of your family.
This Video Is Sweet
Told you so.
Bulletin Board: You Should Go and/or Give and/or Submit
+ Girl on Girl, the could-be documentary about femmes and the invisibility which ails them, needs your help!
http://vimeo.com/75951750
+ The LA Gay and Lesbian Wedding Expo is coming up this weekend!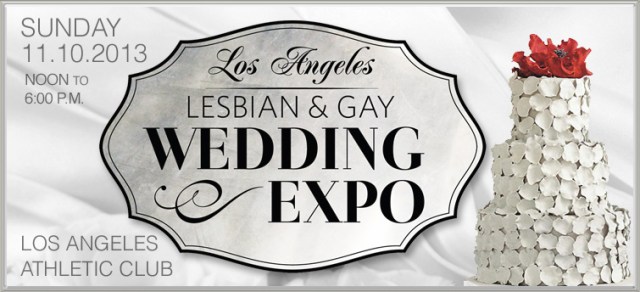 + Remember The Revival? I loved that ish, and now they need your help to make their epic, poetry-filled road trip into a MOVIE. COME ON, Y'ALL.
https://www.youtube.com/watch?v=3u-8sy5dGP4
+ The Hoax zine "is a collaborative zine attempting to bring feminisms into everyday life." And they're soliciting submissions on "Embodiments" by December 10! Get yr academic on.
+ Wanna hear bell hooks and Melissa Harris-Perry talking black womanhood? You totally can, you know, if you can make it to NYC by Friday.
+ Pier Kids explores the lives of the LGBT homeless youth who "call the Christopher St. Pier home." But everything means nothing if they ain't got you.
+ The feature film AWOL requires your dough to spice up your life.
+ Hey, San Francisco! Time is running out to catch the "romp through gender queerness" that is Sidewinders at the Cutting Ball.
+ ASK NOT WHAT ROSIE THE RIVETER DID FOR YOU. ASK WHAT YOU CAN DO FOR ROSIE THE RIVETER AND SAVE THE G*DDAMN WILLOW RUN BOMBER PLANT WHERE IT ALL WENT DOWN JFC.

The Unicorn Is So Mainstream
Scotland sold us out a long, long time ago.
The official animal of Scotland is the Unicorn.

A fictitious creature may seem an odd choice for a country's national animal, but perhaps not for a country famed for its love for and long history of myth and legend, and the unicorn has been a Scottish heraldic symbol since the 12th century, when it was used on an early form of the Scottish coat of arms by William I.
Maybe they'll share with us.