Hello, Birkenstocks! This weekend I thought I was gonna go to work early, but then I couldn't catch a train and I went shopping for gifts instead. I ran a mean DIY wrapping station, let me tell you. Let's catch up on the stories we missed while I was rockin' around the Christmas tree.
Cleveland's Trans* Tragedy
Two of three murdered trans* women in Ohio were killed last week.
The Right-Wing is Wrong
+ A Michigan Republican Committeeman said gay people wanna get married so they can get free health care… for AIDS. Then, my head exploded.
+ Republican Senator Mike Lee has proposed legislation legalizing discrimination against gay people (and non-virgins, among others) by employers who identify with a religion. Presumably, Christianity.
+ Michigan Governor Rick Snyder is open to talking about LGBT folks and where they fit into the state's nondiscrimination laws, but he refuses to start the conversation.
The Marrying Kind: Lesbian Bridal Wear is a Growing Industry
When you're gettin' married/
To another chick/
Who you gonna call?/
La Mode Abyssale!
In 2011, two of Helen Bender's lesbian friends approached her with a problem. They wanted to enter a civil partnership and throw a big party, but could not figure out what to wear.

Neither of them were into dresses, but they did not want to wear trouser suits either: they were women in love with another woman, after all, they said.

They also insisted on not seeing each other's clothes before the ceremony.

After much counselling, Bender came up with a solution – a gold overall with a jacket and a matching cream-coloured dress of variable length – and soon realised that she had chanced upon an unexpected gap in the market.

Requests for on-demand wedding dresses for lesbian couples have been flooding into the 27-year-old's small studio in Mainz, Germany, ever since. And after her label La Mode Abyssale ("fashion without limits") was invited to New York fashion week in September, the international market now beckons too.
This Drug Could Save Lives and It Isn't Marijuana
Anastrozole, an existing drug, was recently discovered to cut Breast Cancer risk in post-menopausal women.
The Best Binder Full of Women
Butch is a new book that reads like your life story.
WATCH: Toni Morrison and Junot Diaz Talk Race
It's not MHP and bell hooks, but it's still damn great.
Sh*t's Not Great in Ethiopia
"In many countries, it's getting better for the LGBT community. In Ethiopia, it's getting worse."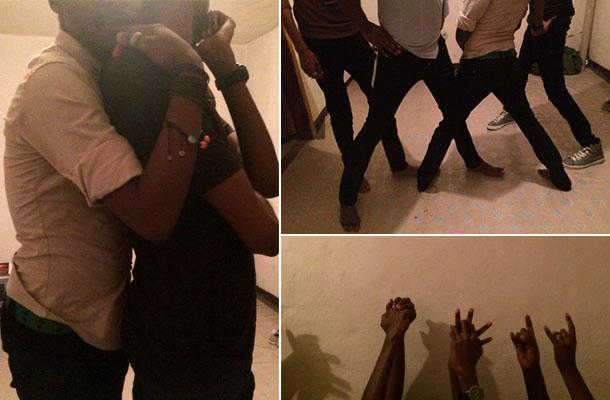 Judge Feminist, Presiding
Will Nina Pallard outlaw men? Probs not, but a girl can dream.
The Senate voted late Wednesday to confirm Nina Pillard to the second-highest court in the United States, and now the American people must watch helplessly as their country spirals into a feminist dystopia where it is illegal to be a man, or something.

Pillard is a former attorney for the American Civil Liberties Union and a noted advocate for women's rights…Pillard's credentials have made her very, very scary to congressional Republicans, who previously blocked her confirmation after calling her a "militantwp_postsand "radical feminist."