Hi, happy campers! Does anyone know the cure for workaholism? No? OK. Well. Here's the stories we missed this week while I was willfully chained to a desk.
The Gay Marriage Diaries
+ Love is love to Dolores Huerta, and familia es familia. Check out her PSA for Freedom to Marry's new campaign targeted at Latino/a homos and their allies:
+ Gay marriage took a much queerer turn in Argentina. Why not in the United States?
Although politics are highly centralized in Buenos Aires, the Federation attempts to include the needs of all queers in its agenda (with questionable success). On its formation in 2006, the Federation held a meeting to set a legislative agenda. Those gathered agreed that gay marriage should be the first step, but committed to focusing on issues affecting trans Argentines second. They reasoned that gay marriage was a bigger fight, and would gain queer Argentines the visibility they needed in order to easily pass administrative changes later.

Whether or not we agree with the rationale, it worked, and it could work in the states if not for rampant transphobia and short-sightedness…

Some queer activists in the States already want us to follow suit.
+ The Advocate is preparing for this week's expected Supreme Court decision on DOMA by collecting stories of gay partnerships in need of a smart choice from the judges' bench. This binational lesbian couple responded to the call.
In August of this year, I will have to return to the U.S. for work and to settle a home in Florida. My partner will be permitted to visit me for 90 days, the same time allotted a tourist. Whenever my partner is asked by U.S. immigration why she's coming into the country, she tells them she's visiting a friend. Certainly, if she were to say she's coming to see her "wife,wp_postsit would raise a red flag, and she could be denied entry.

We have fought too hard and long to slip back into the closet.
+ In Kentucky, the unlikely source for a request for gay marriage recognition is a murder trial.
+ A majority of Americans want marriage equality, and a majority also want it to be decided by the states. Excuse me while I rip all of my really nice hair out imagining a world in which things continue to be decided state-by-state prior to a successful national dialogue on an issue! (A majority of older Americans support the existence of homolove as well!)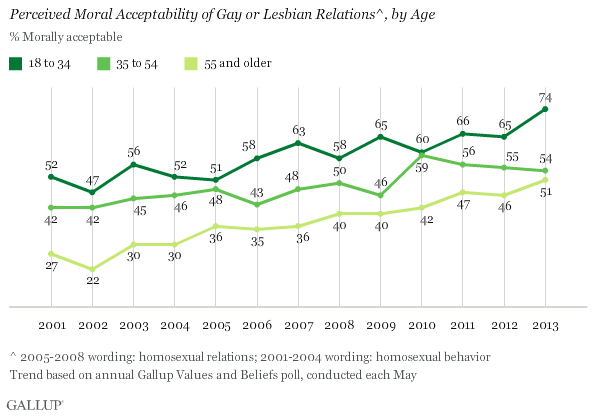 + In the UK, the House of Lords approved a marriage equality bill. In other news, House of Lords sounds so much better than Congress. Could just be that I'm always #Lording, though.
+ Surprise! Gay couples are poorer than straight ones.
Gay and lesbian Americans are often portrayed and stereotyped as disproportionately affluent, but it's more likely that relatively affluent gay people are simply more visible. A new report by V. Lee Badgett, Laura E. Durso, and Alyssa Schneebaum for the Williams Institute at UCLA shows that in many respects LGBT couples are actually more economically stressed than their straight counterparts.
There's a little bit of an apples and oranges comparison here because they're comparing all same-sex couples to married opposite-sex couples and among heterosexuals the married are more affluent than the unmarried. But then again, with LGBT couples legally barred from marrying in most of the country it's hard to know what else you would do.
+ Jane Lynch is getting divorced.
+ People in 1932 said the darndest things about gay marriage that probably had long-lasting implications for our place in the world today!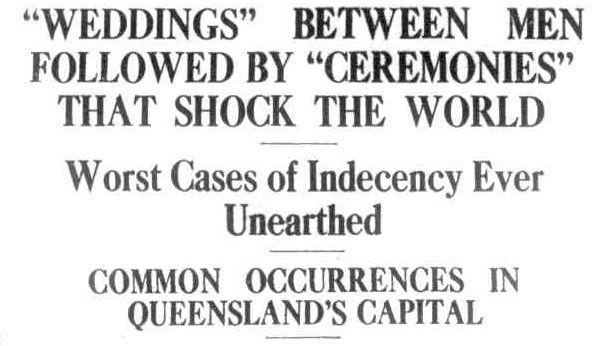 + You're having a lesbian. So um, time to get on the gay marriage train already.
LGBT In The South
Have question about LGBT organizing in the south, get answer.
From the recent spike in hate crimes against queer and transgender folks to the Supreme Court's upcoming decision on the Defense of Marriage Act, LGBT rights have been in the news a lot lately. For generations the South has been fertile ground for innovative organizing strategies, and that's certainly the case in today's world of working toward equity in LGBT communities. This week Colorlines.com's publisher, the Applied Research Center, released our latest briefing paper on LGBT and racial justice organiainzg. "Better Together in the South: Building Movements Accross Race, Gender, and Sexual Orientationwp_postsis an important look at those working at the intersection of rights and racial justice. More directly, it showcases the work of an engaged cohort of groups who work on issue areas that range from employment, religion, immigration, and police reform — just to name a few.

Starting next week, we want you — yes, you — to be part of the conversation.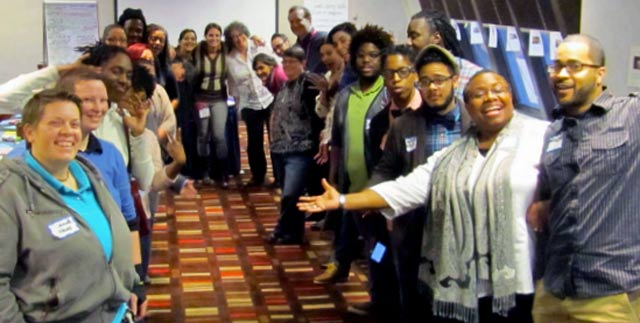 "We're A Movement, Not a Market"
Chicken Soup for Your Radical, Anti-Capitalist Soul.
You don't have to have radical politics to see how Pride's corporate sponsorships hurt LGBTQ people of all ages. We as queer people suffer disproportionately from addiction and substance abuse. Drugs, alcohol, and cigarettes are deeply embedded in the culture of gay bars and social events, and are also frequently used as a coping mechanism for the discrimination and violence LGBTQ people face. Naturally, booze and cigarette companies sponsor every city's Pride celebrations, guaranteeing many queers' lifelong dependency on their products. How do we expect queer youth who face bullying, family rejection, job discrimination, and violence to rise up against these factors to live long, healthy lives if we celebrate companies who don't give a fuck about them?  …

Our values aren't defined by those with wealth. Our pride isn't legitimized by corporate sponsorships. This isn't a parade for straight people or white culture, even though we elected Mayor Menino to honor as Grand Marshal. So what does Pride look like without these corporations and politicians' stamp of approval? What does it look like when it's all the beauty and messiness of all LGBTQ people?
Get Into It
+ The Postwoman needs your help:
A single mom develops the courage to confront her ex-husband, dysfunctional family, and teenage daughter about her secret life with another woman.
+ This Kickstarter for all-women miniatures, though, does not.
There are plenty of shitty Kickstarter projects (depending on your tolerance for New Jersey, Zach Braff's Garden State follow up is among them), but there are also plenty of great Kickstarter projects. Take the "Raging Heroes" Kickstarter, which was initially looking to cobble together $12,000 in order to produce 150 extremely detailed female warrior miniatures. The miniatures were to be divided into three separate armies, making for a pretty grand role-playing game of total galactic warfare. The project caught on quickly, reaching its $12K goal in a mere 30 seconds (!) before going on to rake in over $300,000 from 1,400 backers.
+ Nikki Lane, a PhD student in Cultural and Linguistic Anthropology at American University, is seeking Black women who partner with women* in the Washington, D.C. metropolitan area (DMV) to share their stories and experiences about the city, the "scene," and/or living in the DMV for her dissertation. Help her out.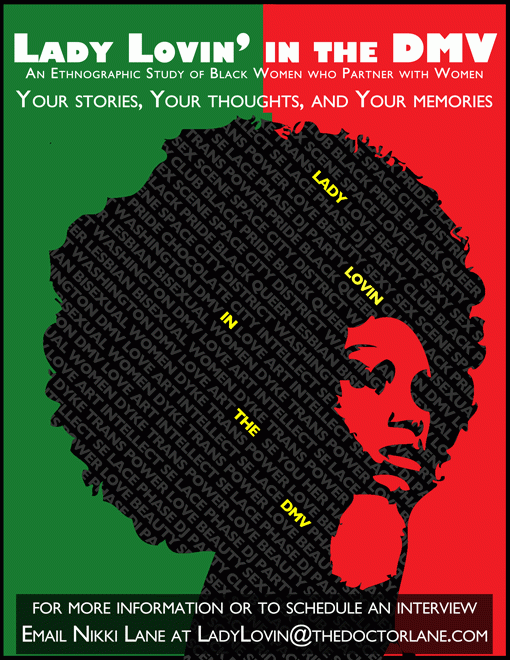 + The Capturing Fire queer poetry slam is setting DC a-flame this week.
+ Spread 'em for a cause, only not really, that's just me trying to make the name a sexual innuendo. There is a cause, though. Called Spread.
Butter. Jam. Legs. Rumors. What do you want to spread? On this walk, participants will investigate the language and actions of spreading. The group will spread itself like a virus, disseminating secrets and offering our desires to each other and passersby. All are welcome. Spread the word.

This walk holds 12 people and is presented in partnership with Visual AIDS. Visual AIDS utilizes art to fight AIDS by provoking dialogue, supporting HIV+ artists, and preserving a legacy, because AIDS is not over.
+ For those of us who are Straight Up Gay:
Getting Schooled
This week in Taking The Good with the Bad: revisions put forward for No Child Left Behind include protections for gay and lesbian students.
This Week In Gender
+ As if you weren't obsessed enough: some analysis of gender in Game of Thrones.
"Beautifulwp_postsgirls can do whatever they want, and "uglywp_postsgirls are ridiculous for daring to want anything. The binary can be further complicated if you are a person of color. Forget it if you deviate from that rigid binary and are LGBTQ. Arya is a petite, adorable girl, expected to blossom into a beautiful noble woman. Brienne is larger, regularly derided for her lack of femininity, and mocked for even desiring to have a husband and a family. The juxtaposition of Arya Stark and Brienne of Tarth highlights the two-headed coin of societal beauty standards and the objectification of women used as a tool to disempower.

However, ending the analysis there, writing them off as simple "tomboywp_postsand "butchwp_postsstereotypes, does the depths of their characters no justice. Arya and Brienne do have a lot in common in that they defy gender-roles, are fierce warriors, and are women. However, the path they took to those similarities has been quite different, marked by a disparity in privilege and appearance.
+ The Bureau of Prisons keeps a list of 61 inmates with "Gender Identity Disorder."
+ Meet Kristin Beck, the transgender Navy SEAL.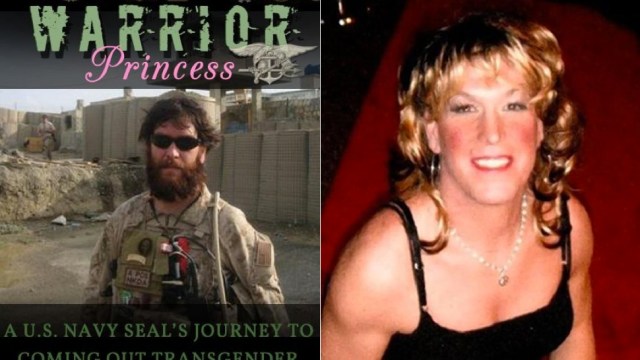 + In New York City, police are failing to keep LGBTQ people safe – and are consistently hostile towards transgender women of color.
"We receive reports and work with survivors all the time who tell us they were profiled–generally these are transgender women–by the NYPD as sex workers, stopped because of profiling, and searched," Sharon Stapel, AVP's executive director, tells the Voice. "If a condom is found on them, that condom is taken as evidence as intent to engage in prostitution. Many survivors of violence tell us that makes them hesitant to carry condoms."

Kerri, an African-American transgender woman who did not want to reveal her real name, says that in the two years she's lived in New York, she's been stopped 15 times.

"It happens a lot," she says. "Especially with black or Latina transgenders–it's like you have a sticker on your head without even knowing it's there."
Queer-Ass Zombies
Inside "a suicidal, gay, post-zombie story."
F*ck This Shit
+ The Salvation Army thinks gay parents should die. Wait, what?
The Salvation Army has been outspoken in the past, but Andrew Craibe, a Salvation Army Media Relations Director, might have taken things a step too far. Appearing on radio show hosted by journalist Serena Ryan, Craibe expressed the company's views on the LGBT community and gay parents and when asked whether gays should be put to death, his response was shocking.
+ In Louisiana, where marriage and civil unions are not options for LGB folks, you must now be married to be eligible for surrogacy. Someone's baby parent pool just got boring real quick.
+ An all-male panel on a BBC talk show tried to think up ways to turn lesbian presenter Clare Balding straight. Turns out they fail to be able to complete rational thought, though.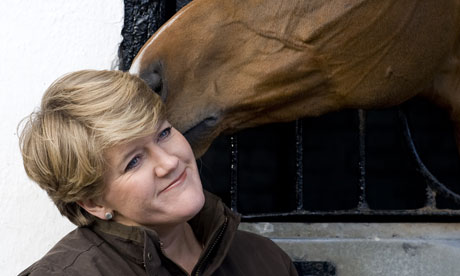 + Lauryn Hill wasn't talking about gay people, you guys. She was talking about neurotic people. Being negative about Lauryn Hill breaks my heart so this is the end of this segment.