Here's the stories we missed this week while I was working three jobs simultaneously, packing for camp, and slowly but surely watching my ability to function decline.
Read This Zine
If you can't make it to camp, you'll miss the staff reading. Nobody knows what to read, though, so don't be upset.
Maybe you can just read your own zines out loud like Dirty Girl Amber until you move yourself deeply.
Good Gay News Done Dirt Cheap
+ In Cambodia, lesbians are getting away with marriage.
A Cambodian LGBT rights activist said that some local authorities in the southeast Asian nation already recognize gay couples as married.

'Some local authorities give marriage certificates to lesbian couples,' said Srorn Srun facilitator for Rainbow Community Kampuchea (RoCK) in a interview with Gay Star News.

Cambodian law defines marriage as between a man and a woman only but in some provinces in the country local government officials have decided to recognize gay couples.
+ In New Zealand, a new lesbian MP (the first of her kind!) is taking over… and she's hilarious on the Internet.

Claudette Hauti has just confirmed she will take up the position in Parliament left vacant by Aaron Gilmore.

She's been itching to get into Parliament, tweeting during the final reading of the marriage equality Bill: "Oh F–K! I ccouldv'e been there in that house debating this bill #63listrankingsucks#marriageequality"

Hauiti is in a civil union with Nadine Hauiti-Mau and they have three children.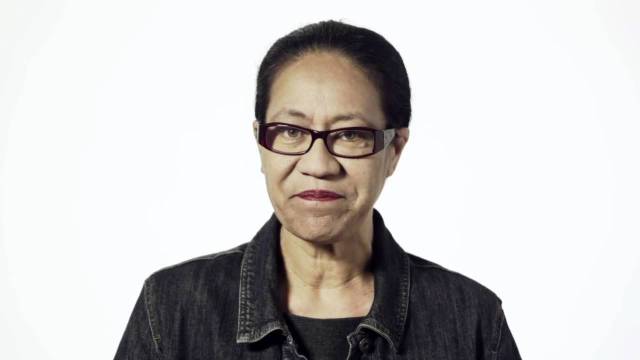 Albania is amending its criminal code after two laws protecting the LGBT community against hate crimes were passed this past weekend.

On May 4, the country's parliament approved a law that puts hate crimes against sexual orientation and gender identity on par with offenses against gender, race, ethnicity, religious belief, and disability, the Gay Star News reports.

Albania also passed a law making the "dissemination of homophobic information" punishable with up to two years in prison.

"Providing to the public or distribution of deliberate materials containing racist, homophobic or xenophobic content, through the communication and information technology, is punishable by a fine or imprisonment up to two years," the law specifies.
Television Sucks Right Now
TV's getting less gay. Soon, the queermo characters you know and love from The New Normal, Go On, Smash, The Office, 1600 Penn, Happy Endings, Don't Trust the B___ in Apartment 23, 90210, Emily Owens, M.D., The L.A. Complex, Partners, and Southland will cease to exist. Awesome!
If you're still trying to enjoy the silver screen despite your sheer invisibility on it, don't forget to block spoilers on Twitter, which you can do now, all thanks to a 17-year-old girl:
Imagine you forget to watch a new episode of Game of Thrones the night it airs. Even if coworkers stay mum about important plot points, Twitter is abuzz with spoilers. Fortunately, there's Twivo, a new program that allows Twitter users to censor their feeds from mentioning a certain TV show (and its characters) for a set time period. Jennie Lamere, a 17-year-old girl, invented the software last month—and won the grand prize at a national coding competition where Lamere was the only female who presented a project, and the only developer to work alone. Internet: Meet the reason we need more women in tech.
F*cked Up Shit
In Ohio, the teacher who was fired for being gay when her name was mentioned in her partner's obituary won't be receiving union support for her case.
In Tennessee, a 50-year Boy Scouts of America veteran took one look at the organization's struggle to accept queermos and then was like "okay, fuck it, I can't do this anymore." Not in those words, though: he wrote a letter of resignation in which he declared that "teaching or practicing intolerance IS NOT in the Scout Oath or Law," and that "the policy advocated by the Middle Tennessee Council which would require Scouts who discover they are gay to either resign or violate the 1st Scout Law (Trustworthy) is WRONG." You go, random dude! You're so much cooler than that other old dude Pat Robertson who is an absolute disgrace to ewoks everywhere.
Pat Robertson went on television this week and lamented the terrible, terrible persecution of anti-gay pastors and gay conversion therapists—comparing gay people to rapists, murderers, and thieves (all of whom, according to Robertson, can "change").
In Russia, activists are trying to make the connection between political intolerance for LGBT folk and the brutal hate crime which occurred in the region last week. (In Ethiopia, a lesbian couple recently suffered a similarly brutal attack.) In Lebanon, thought to be the most liberal region of the Middle East, you can get arrested and sexuality tested for being LGBT.
Online, straight men are posing as lesbians on dating websites because men are the worst. In Illinois, Republican Party Chairman Patrick Brady resigned after "sustained opposition" from his peers due to his support of gay marriage. In the NFL, Chris Kluwe's goodness wasn't enough to keep him on the field – or, worse, could have been the reason he was let go from the Vikings:
Kluwe never asked if it was his activism that cost him his job. The Vikings never offered the thought even as the answer loomed obvious to everyone else. Two football players have spoken loud for gay rights issues in the last several months, specifically gay marriage: Kluwe and Brendon Ayanbadejo. Both have been cut. And while you could argue Ayanbadejo was a financial casualty for a team desperate to get under the salary cap, Kluwe was a modest budget strain to the Vikings; he was scheduled to make $1.45 million in 2013. What happened to him makes little sense. Except it makes lots of sense.
They Need Help
QWOCMAP has your back, and they need your dollas:
QWOCMAP is a non-profit media arts and activist organization that creates, exhibits and distributes films that authentically reflect the lives of queer women of color, gender nonconforming and transgender people of color, and addresses the vital social justice issues that concern multiple communities.

QWOCMAP Filmmaker, Meja Tyehimba says "if it wasn't for QWOCMAP I would never have gotten the opportunity, support and training needed to venture into the male-dominated world of filmmaking. To learn the filmmaking process with a group of like-minded women was an experience that has fueled me through the completion of three films.  It is still part of the inspiration that feeds my desire to create films that speaks to the lives, struggles and successes of queer women of color."
http://vimeo.com/28525602
+ Be part of "The Golden Age of Hustlers":

"Bill de Blasio's 'Formerly Lesbian' Wife Patiently Explains Human Sexuality"
I am more than just a label. Why are people so driven to labeling where we fall on the sexual spectrum? Labels put people in boxes, and those boxes are shaped like coffins. Finding the right person can be so hard that often, when a person finally finds someone she or he is comfortable with, she or he just makes it work. As my friend Vanessa says, "It's not whom you love; it's that you love."
Hall of Fame
+ Two Words: Wonder Woman. The movie, that is.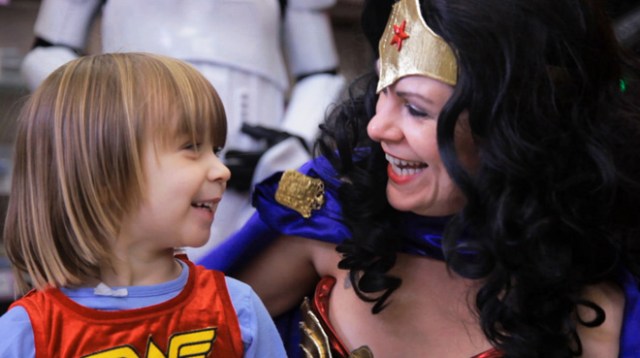 + Sandra Bernhard speaks poetry in her e-mails and shoots the shit with The Rumpus.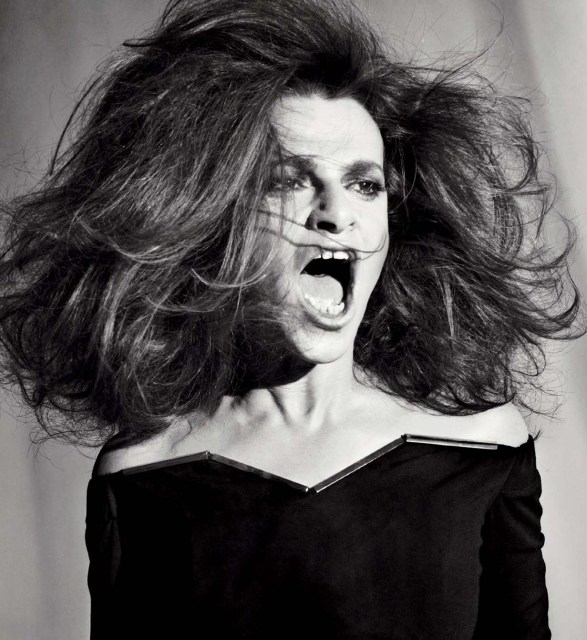 good question

it comes to me in my dreams

where i am back manicuring at 351 n canon at Cia hair salon

with the macrame hanging baskets and a dark woodsy vibe

when i wake up i think that i might have actually never left

and am so relieved to know i have.

i don't miss it, and although i get my nails done

i don't like going it doesn't feel like a luxury to me at all.

but i am a very good tipper."