Looking for LGBTQ books for tweens / young teens? You're not alone! I recently received this Instagram DM:
Hi Casey,
I love all your book posts! I have a queer 12 year old who is devouring any media (comic, book, TV) that portrays queer characters. A fair amount of the YA offerings are more for the 15 and up crowd. I wonder if you have any suggestions for younger teens. She's already read all the books by the Love Simon [aka Simon Vs. The Homo Sapiens Agenda] author [Becky Albertalli] and I think the content in Sadie [by Courtney Summers] would be too much at this age, but boy would she be excited by a pansexual character. Any brain dump of leads to follow are very appreciated since I'm trying to make sure she keeps reading actual books :)
So this month's Ask Your Friendly Neighborhood Lesbrarian is all about queer fiction for the tween / young teen in your life, or for anyone who likes a good queer book (spoiler: that's everyone). Fiction for this age group is a super exciting area right now as there haven't been a lot of books published in the past and just in the last year so much great stuff has been released. I'm thrilled to share these eight queer books written for tweens but enjoyable by all ages!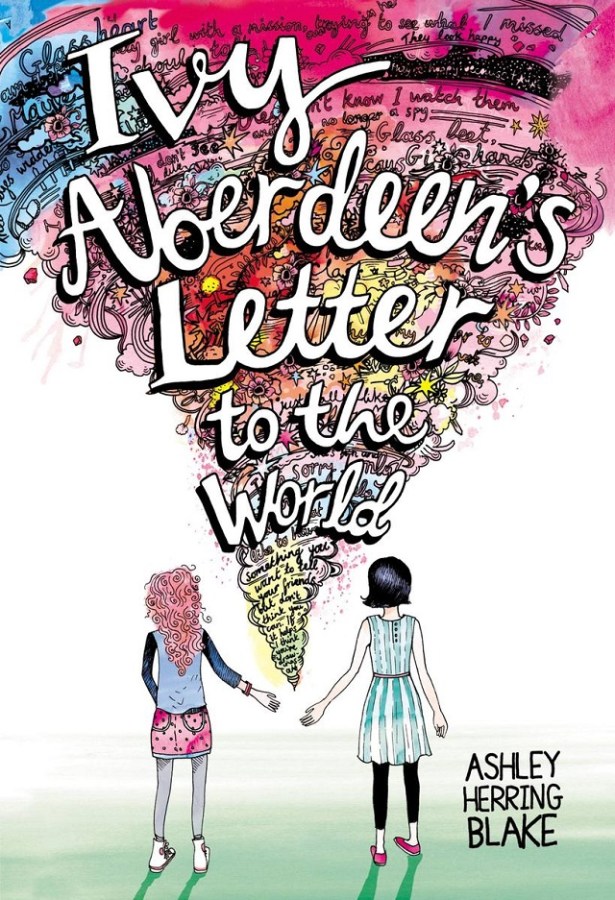 This is such an emotionally intelligent, beautifully crafted middle grade novel. 12-year-old Ivy has a lot going on, and Blake admirably paints a picture of her internal complexities. The book opens with a tornado that destroys Ivy's family's house. Her family of five — including her twin baby siblings — is displaced. Their being without a home only exacerbates Ivy's ongoing feeling that she's the odd one out in her family. One of the ways she deals with feeling left out is her notebook, where she does secret drawings, including ones of girls holding hands. But in the aftermath of the tornado, Ivy's notebook goes missing. Soon after, she starts to receive locker notes including her own drawings and anonymous encouragement about being true to herself. Is it the new girl in school that Ivy has a crush on? Or is it someone else?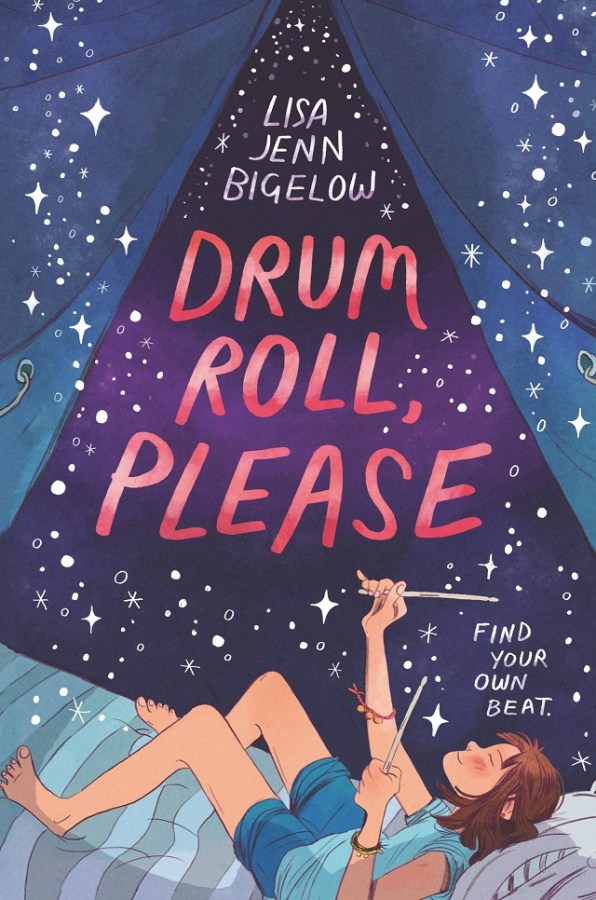 Melly is a tween introvert who has recently discovered a passion of playing the drums. She only got into drums when her BFF Olivia begged her to join band with her. Now Melly can't imagine being without her music. When Olivia and Melly go to summer rock camp together Melly is so excited to jam in the Michigan woods. Except when she gets there everything seems to be going wrong: her parents tell her they're getting a divorce, Olivia ditches her, and she's having confusing feelings for another girl camper named Adeline. To top it all off, Melly starts to feel unsure if she really has what it takes to be a great drummer. This middle grade book resists the urge to make anything too tidy or black and white, especially Melly and Olivia's friendship and Melly's questioning of her feelings for Adeline.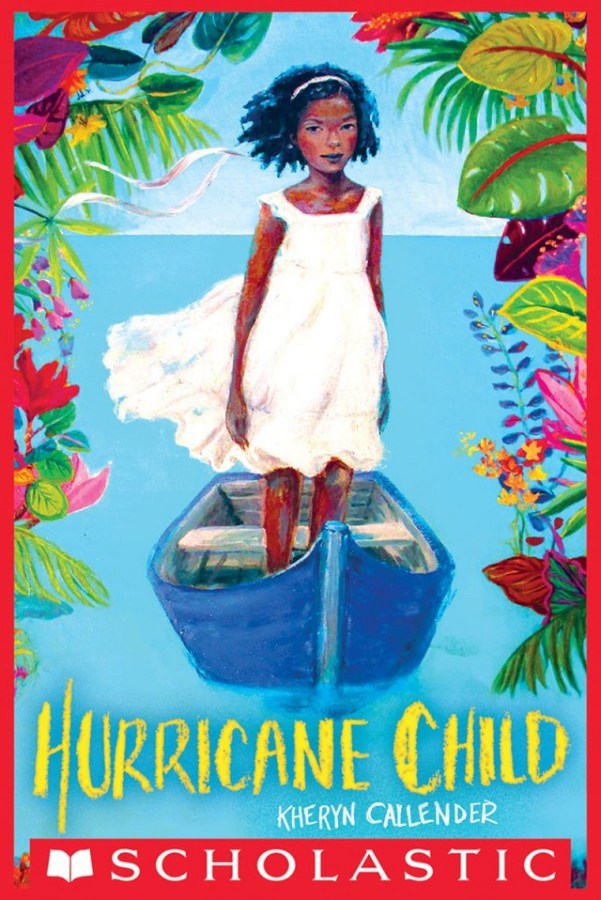 Don't miss this complex, moving portrayal of a 12-year-old queer Black girl named Caroline from Water Island in the Caribbean. It's one of those books for kids that's about a lot of so-called adult issues but still feels very authentic to a tween's worldview. For adults, this book is a wonderful reminder of how deeply children feel. For young readers, Callender never simplifies anything or talks down. Caroline's story is about many things: grief, love, family, queer crushes, bullying, shadism, (internalized) homophobia, and friendship. The plot follows Caroline as she attempts to track down the mother who left home one day and never came back. Along for the journey is Kalinda, a new girl at school who sees the magical things that Caroline also sees.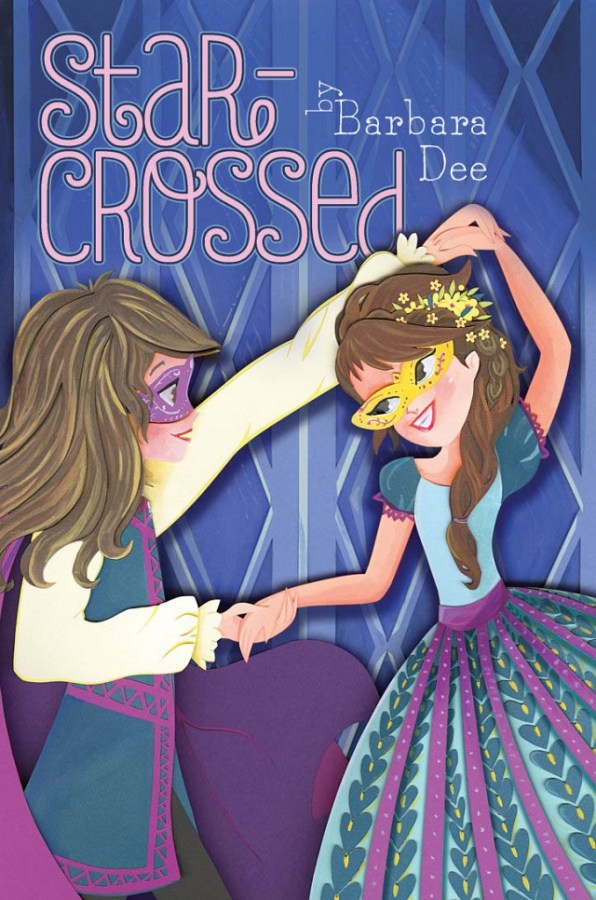 To my knowledge, Star-Crossed is the only book published for the middle grade market that has a girl character explicitly grappling with feelings for multiple genders. Mattie, the main character, is an eighth grader who is delighted when she finds out her school is putting on a production of Romeo and Juliet. She's even more delighted when she finds out she's been cast as Romeo! Her smart, outgoing, pretty classmate Gemma is playing Juliet. As the two girls work together on the play, Mattie is surprised to find herself crushing on Gemma. But just days before, she was crushing on a boy! As Mattie investigates the idea of liking boys and girls, the drama behind the scenes of Romeo and Juliet heats up. You might not be able to handle how cute this book is.
This historical novel is set in 1977 in the South. Allie and her family have recently moved to a small Southern town after her parents' divorce and her brother's death in a car accident. She's thrilled when Sam, a popular girl, makes an effort to befriend her and hooks her up with a chance to write for the school's newspaper. The two seventh grade girls become fast friends. Then, they realize that the crush they have on the other is mutual. It's a tough time and place to be queer, and both girls struggle with what it means to be different and true to themselves. Hitchcock's writing is accessible and simple, and the tone of the overall story arc is hopeful. I especially appreciate the nuanced portrayal of an adult lesbian couple and how Hitchcock dealt carefully with the Christian church's homophobia.
This funny and heartfelt novel by the always dependable Mariko Tamaki is YA, but is definitely accessible for younger teens. 16-year-old Montgomery Sole's dedication to the strange and unexplained leads her to impulsively buy an amulet called "The Eye of Know" online. She wasn't expecting the amulet to actually work, but it seems like when Monty's wearing it, bad things happen to the people she wants to hurt. Like the boys at school who make sexist jokes. Like the homophobes who tease Thomas for being gay. Maybe it can even help her deal with the new preacher in town who thinks her two moms are sinners. I love how this book doesn't shy away from Monty's feeling angry for lots of legit reasons about hate and discrimination. Tamaki presents no easy answers, but she does show that people are more complex than you might think. Also, she writes the best authentic teen dialogue I think I've ever read.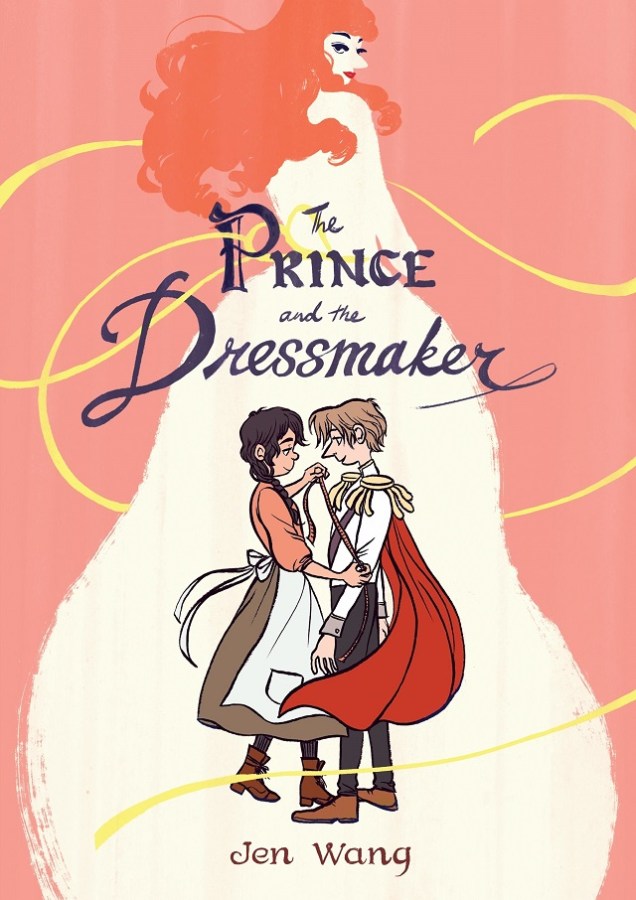 This beautifully drawn YA graphic novel is an absolute delight. Set in Paris at the turn of the 20th century, it focuses on a genderfluid prince Sebastian and his seamstress Frances. Frances is shocked to have been hired by a prince until she discovers: this prince also sometimes feels like a princess. And he wants her to make scandalous and inventive dresses for when he goes out at night as Lady Crystallia. But since Sebastian must keep Lady Crystallia a secret from his parents and the world, the designer who makes her fabulous and unique dresses must also remain a secret. When the lies and sneaking around become too much, can Frances and Sebastian's relationship survive? This story about two teens falling love and finding themselves is so heartwarming. Plus: wonderful parents accepting their queer kid!
Ship It by Britta Lundin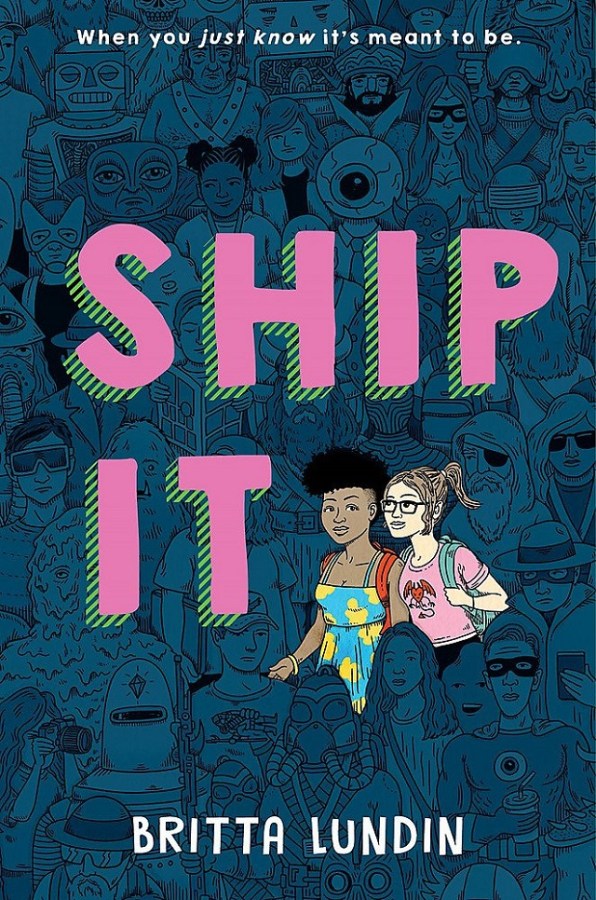 An ode to queer fandom (without ignoring the ugly parts), Ship It is about Claire, a super fan of the show Demon Heart. Claire is the author of slash fanfic featuring the show's two male leads. When she gets the chance at Comic-Con to talk to the actor who plays the show's hero, she's never been more excited in her life; except when she mentions his character being gay, he laughs in her face. After the video goes viral, the show has a PR nightmare on their hands. That's when Claire gets to shine: she's hired to tag along on the rest of the publicity tour with the cast, giving her the perfect opportunity to turn her head cannon into legit cannon. Also: along the convention trail, Claire keeps running into this super cute on-the-page pansexual identified girl Tess. I loved this thoughtful representation of a questioning teen, and also how Lundin let the characters make mistakes.
---
For more LGBTQ books for this age group, check out this list: 8 Middle Grade Books with LGBTQ Characters. I made that list in 2016, so it's a few years old, but I would definitely still recommend all the books on there! Read or heard of any queer tween books lately? Share them in the comments. And don't forget to send me your lesbrarian questions. You can email them to me at stepaniukcasey [at] gmail.com or comment below.