"Ever wondered what growing up in an all-girls boarding school was really like?" FoxNews asks its storied readers.  "Apparently it involves raging hormones, lesbian experiences, family fights, affairs with married men, putting male teachers in compromising positions, and just all around breaking lots of rules…. At least that is what two young women who drew on their own England boarding school days have envisioned in their big-screen drama Tanner Hall.
Having spent two years in boarding school myself, I can confirm that this is all true. Boarding school does involve raging hormones, lesbian experiences, family fights, affairs with married men, putting male teachers in compromising positions, and just all around breaking lots of rules. Check. Check. Check.
Tanner Hall was made in 2009, debuted at the Toronto Film Festival last year and opened in select theaters statside last Friday.
It stars Rooney Mara (the upcoming star of The Girl with the Dragon Tattoo), Georgia King (One Day), Amy Ferguson (Garden State), Brie Larson (Scott Pilgrim vs. the World), Tom Everett Scott (That Thing You Do!), Chris Kattan (Saturday Night Live), and Amy Sedaris (Strangers with Candy).
Critical reception, however, suggests a Lost & Delirious level of artistry is at work. (See: "Riese's Special Comment on Why Lost & Delirious Sucks.")
In a review entitled Rich Girls Have All Kind of Drama, The New York Times describes the film as "an uneven drama" which "rarely rises above the generic, though its atmosphere of coddled young people indulging themselves in opulent surroundings is palpably authentic." 
"Like detention, "Tanner Hall," the new coming-of-age-in-a-boarding-school drama, allows room for a lot of thinking about other things — its cast most notably, since watching their struggle to move beyond the mundane is painful."
"…there's a certain hollowness that permeates the film, almost as if these performances lack the authenticity that would make a bold affair with an older married man/tempting a teacher/discovering sexuality believable."
"an amateur hour panoply of boarding school girl cliches."
"…while eschewing some failings of the girl-school genre, the film makes some distracting detours into comic territory."
"an empty take on a venerable movie institution."
"overly wordy and desperately poetic narration… it feels more like a bunch of fortune cookie fortunes strung together rather than a more natural ode to life lessons learned."
Despite all of these discouraging words — especially the mention of predictable story arcs, which make me particularly insane, I still want to watch the hell out of this movie!
+
6 Reasons I Will See Tanner Hall Even Though It's Probably Terrible
and then complain about it afterwards
+
1. Boarding School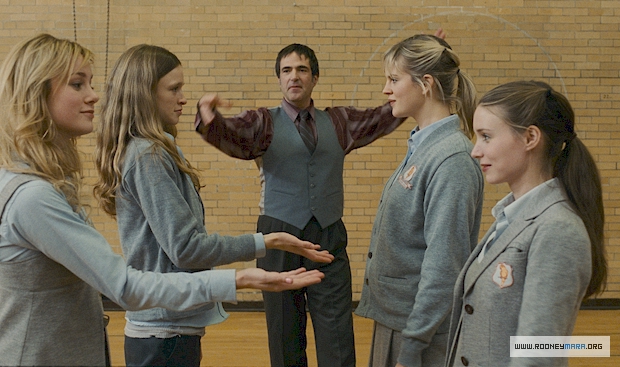 Not gonna lie, I don't think my life will ever be as good as it was my senior year at boarding school, which's why I leap at any opportunity to vicariously re-experience that experience. (Former excursions include the fantastic novel Prep and the worst movie of all time, Lost & Delirious.) Also, who didn't love Dead Poets Society? RIGHT?!
+
2. Female Directors
The film is directed by best friends Francesca Gregorini and Tatiana von Furstenberg (Diane's daughter), both boarding school graduates who met at Brown University. In this video they talk about themselves for eight minutes:
+


+
3. Lesbian Director
Gregorini is the daughter of Barbara Bach and Augusto Gregorini and Ringo Starr's stepdaughter — she is also Portia De Rossi's ex-girlfriend and an out lesbian. In 2002, Francesca told World Entertainment News: "I was a tomboy until I was 18. I had boyfriends, but I never understood the whole hoopla about sex. I could take it or leave it. Then, when I discovered girls, I was like, 'Aha, now I get it!' I was 19 years old. I knew I was a lesbian." In the past Gregorini has been linked to Kate Moennig. This is really desperately important information, I do hope you're taking notes.
+
4. Lesbian Character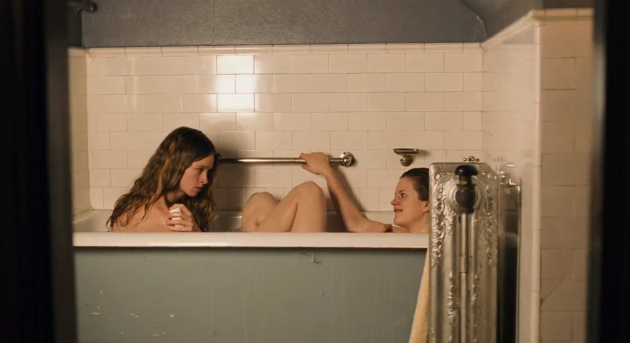 Q: One of the characters is conflicted about her sexuality. Francesca, as a lesbian, was this important to include?
Gregorini: "It was such a part of my adolescence and my coming of age and that confusion. It was something I wanted in the movie and Tatiana fully supported it."
+
5. It's About Girls
As I lamented in I Don't Like Movies, once upon a time there were lots of movies about girls — Virgin Suicides, The Craft, Boys on the Side, Now and Then, How to Make an American Quilt, Jawbreaker, Clueless, Girl Interrupted — and now there aren't so many movies about girls.
Who doesn't love to come of age! Coming of age, it's all the rage!
+
6. Amy Sedaris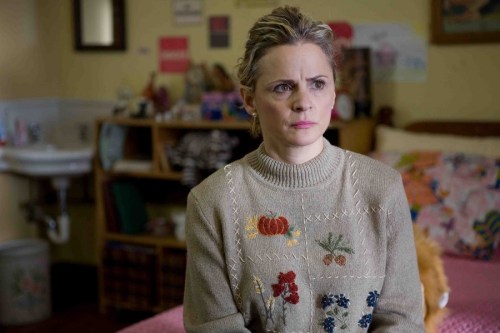 Amy Sedaris plays Tanner Hall's housemother. I would watch Amy Sedaris eat cheeseballs or paint a fence. Whatever she wants to do, I'll watch it. From a New York Magazine interview:
There's some serious frenemy action going on in Tanner Hall. Did you relate to any of the female friendships, or was your high school experience totally different?
My high school experience was different. I can't imagine going to an all-girls school. I went to a public school. I got along with the potheads and I got along with the pretty people — like now, I kind of got along with everybody. I was in a lot of clubs and I was still a Girl Scout.
Anyhow, it's been psychiatrically proven that when you tell someone about your plans, it gives you all the emotional satisfaction of actually fulfilling those plans without having to actually fulfill those plans, and therefore makes you less likely to actually do what you said you were gonna do. Crazy, right? That's probably the one useful piece of information in this whole post.
So, at the end of the day will I see this movie? Or did I start this post before I started reading the reviews because I was so excited about the first two minutes of the preview, and then I just had to change course? The world is brimming with possibilities! Almost anything could happen ever! Count your lucky stars!