Listen, we all know queer women love a good TV show about serial killing or Satan worship or ghosts — but did you know sometimes it feels good to just feel good? And did you also know that feeling good can lower your blood pressure, reset your stress-addled mind and body, and even soothe your anxiety? It's true! A professor at UNC Chapel Hill who studies anxiety showed test subjects various one-minute film clips and the ones who saw videos of people laughing or ocean waves gently crashing or puppies playing had quicker physical and emotional recovery times after being subjected to stressful events.
2018 was so hard for so many people for so many reasons, so I thought, hey, what about a list of feel-good TV shows you can stream right the heck now to kick off 2019 with a little hope? Here are 16 of them!
---
Salt, Fat, Acid, Heat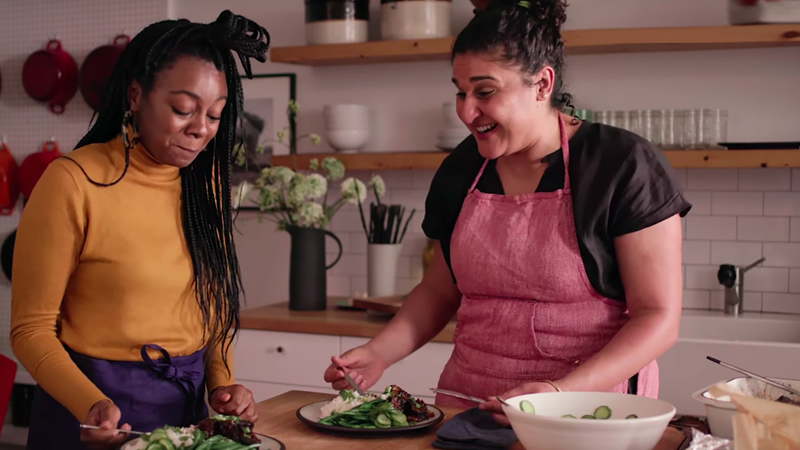 Samin Nosrat's four-part docuseries based on her best-selling book will have you happy crying alongside her over cheese. Also 100% guaranteed you will fall in love with her, but that's just a bonus.
Stream on: Netflix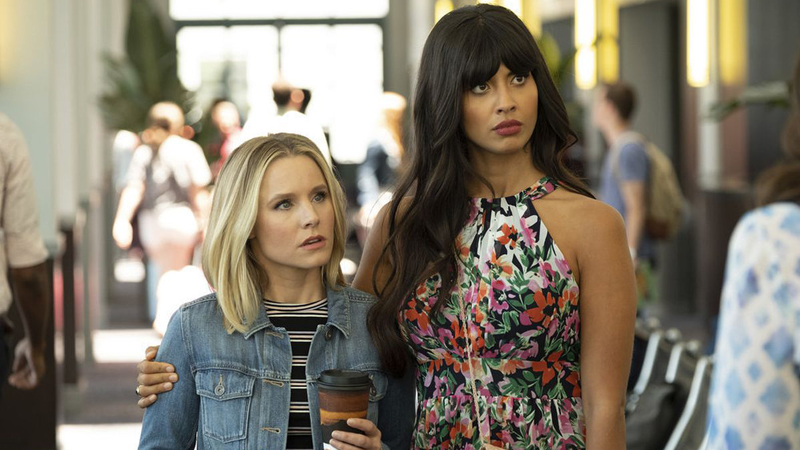 If you want to watch a show to help you believe people can change for the better and form their own families, while also laughing your forking socks off, The Good Place is for you.
Stream on: Netflix // Hulu // Amazon
Parks and Recreation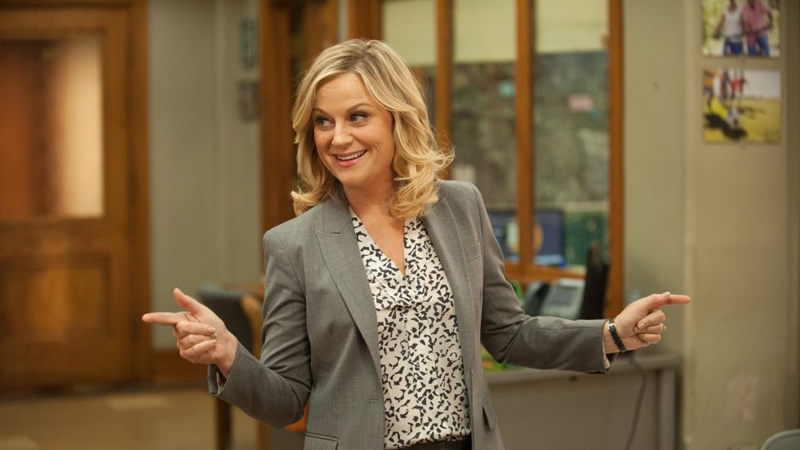 No show has ever balanced pathos and humor as brilliantly as Parks and Recreation. Season one leans into the cynicism, but once you get past that it's nothing but earnest optimism and tomfoolery.
Stream on: Netflix // Hulu // Amazon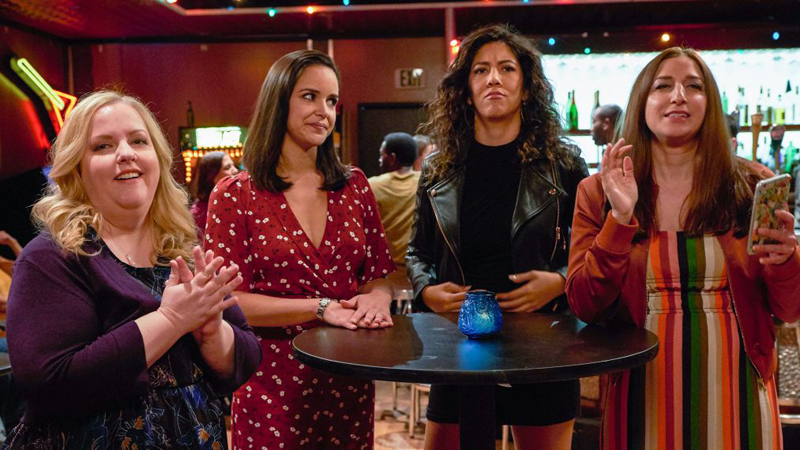 One of the most consistently hilarious shows on TV, about found family at its heart, now with 100% more bisexual Stephanie Beatriz and Rosa Diaz.
Stream on: Netflix // Hulu // Amazon
It's the sweetest and smartest thing you could possibly choose to watch. It's not just for kids!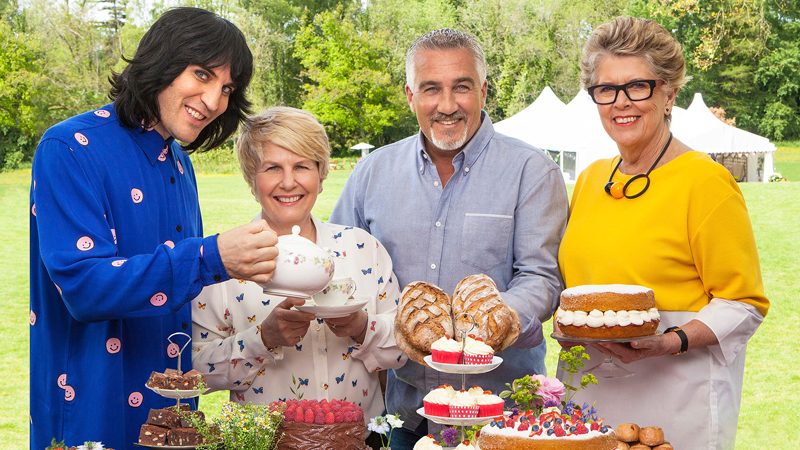 You get a few seasons with Sue Perkins and Mel Giedroyc and Mary Berry, and then you get a few seasons with another lesbian legend, Sandi Toksvig. All of them are wonderful in their own way. You'll fall in love with the new crew watching them fall in love with the contestants.
Stream on: Netflix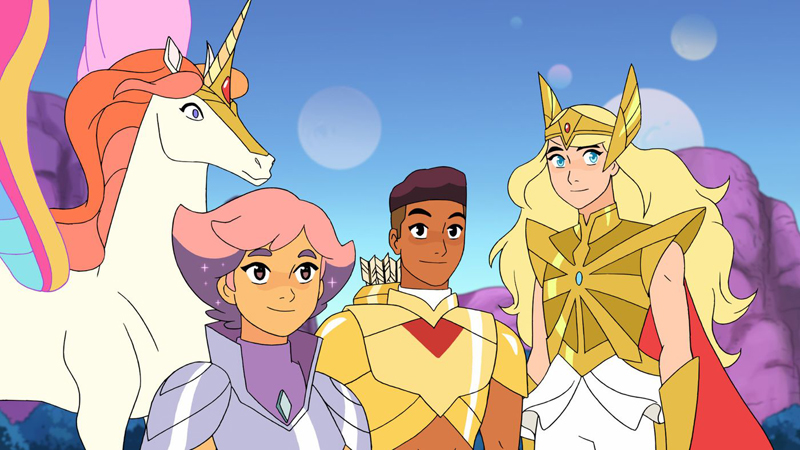 The gayest thing on this list, hands-down.
Stream on: Netflix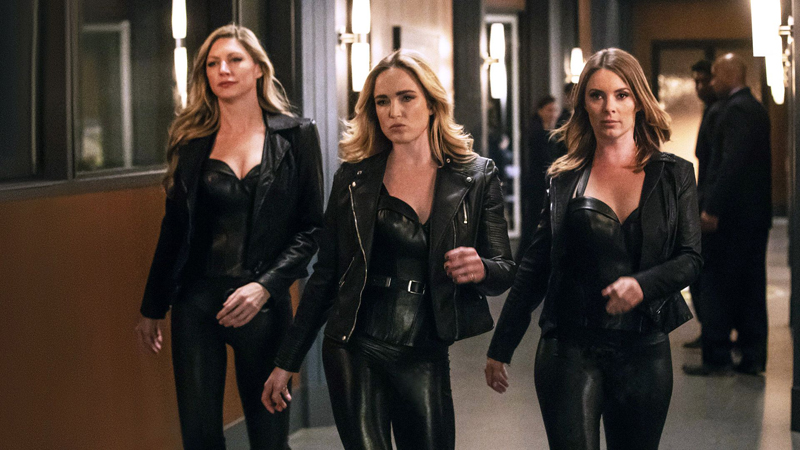 It's the era of dark and brooding superheroes, but Legend of Tomorrow bucks that trend with bright, whimsical, sometimes nonsensical weekly adventures and a whole lot of laughter and love to complement the kickassery.
The Golden Girls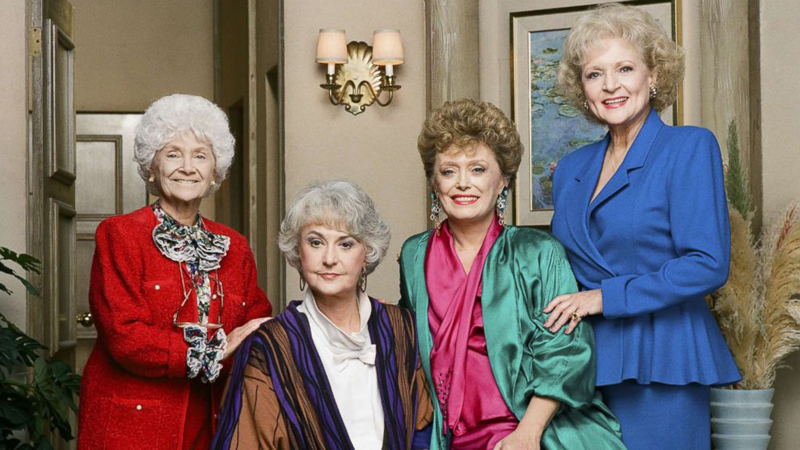 Has any show ever held up as well as The Golden Girls? Probably not. It's just as hysterical and socially resonant as it was 30 years ago.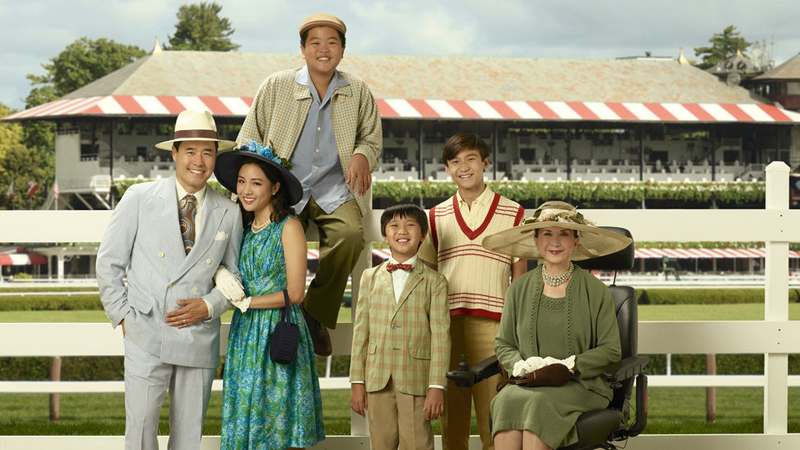 The best part of Fresh Off the Boat is getting to appreciate how good Constance Wu is at everything she does. Also Nicole's coming out and her friendship with Eddie will make your heart smile.
Stream on: Netflix // Hulu // Amazon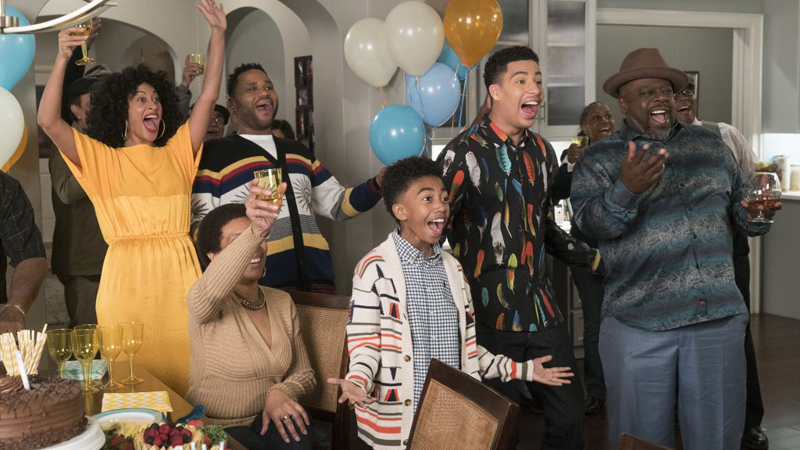 You should never deny yourself the pleasure of watching every single thing Tracee Ellis Ross decides to do.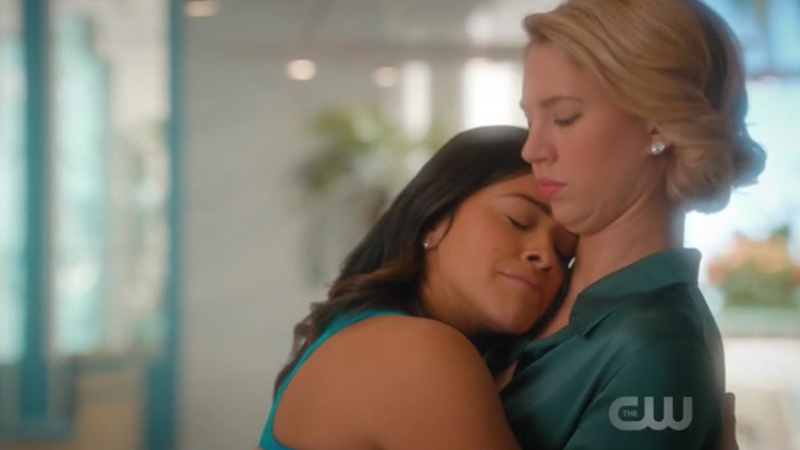 Not only will Jane the Virgin provide you with plenty of opportunities to guffaw and swoon; it will also give you a chance for some intensely cathartic cries. (After which it will heal your heart like a little tender rabbit, don't worry.)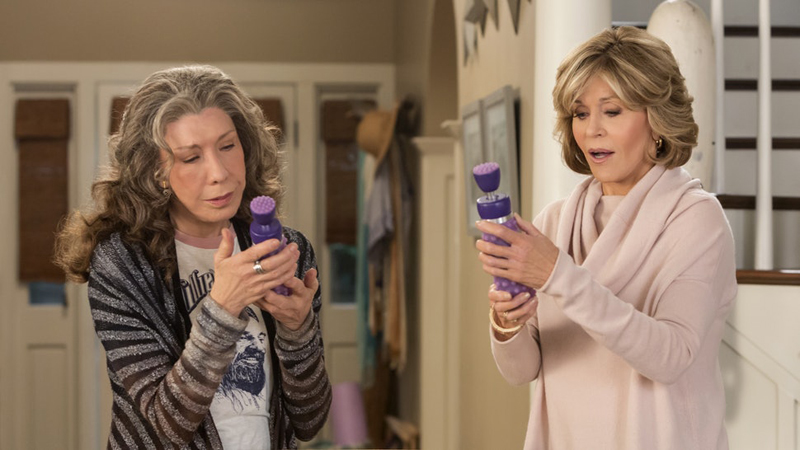 You could pair it with 9 to 5 (which is available on HBO Go) and get a good three weeks of feminist empowerment and giggles out of your time with legends Lily Tomlin and Jane Fonda.
Stream on: Netflix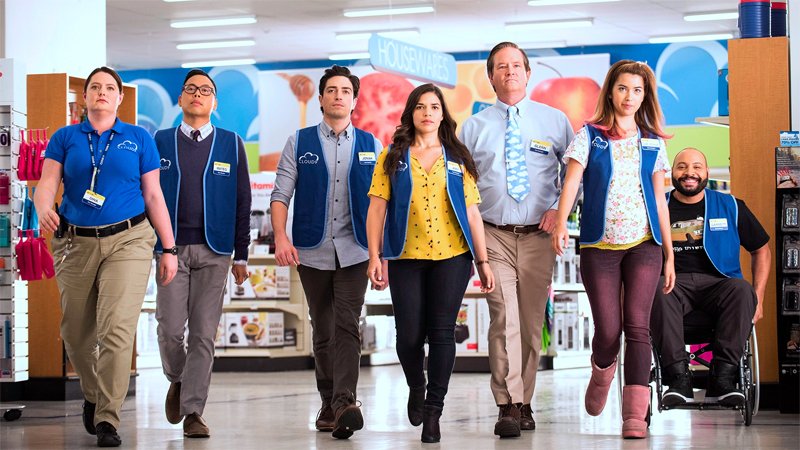 One of the most underrated comedies on television is also one of the funniest, kindest, and most genuinely diverse.
The greatest show ever made about friends making it as family in New York City, don't @ me. You'll sit down to watch one episode and be so instantly transported back to the '90s you'll emerge from a contented haze hours later.
Stream on: Hulu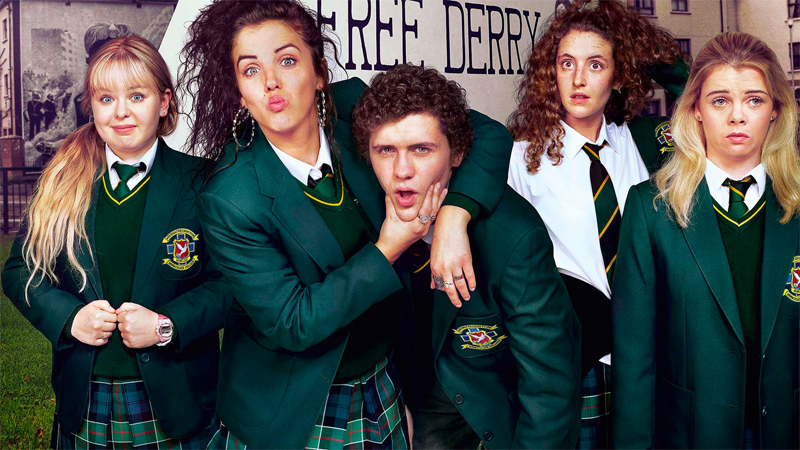 Please, I am begging you, just watch this show.
Stream on: Netflix