I didn't realize until the film came out just how many queer women in my social circle and workplace had read and adored Red, White and Royal Blue. But perhaps I shouldn't have been so surprised, considering women have historically been the primary readers of M/M romantic fiction, even if the general assumption around that fact is that it's straight women. But I suspect I'm not the only lesbian out there who enjoys a light, unchallenging little romp into gay romance. Whether you're looking for hot sex scenes, tender coming-of-age tales, historical romance or kitchen-centric love, we've got you covered. Share your favorites in the comments!
---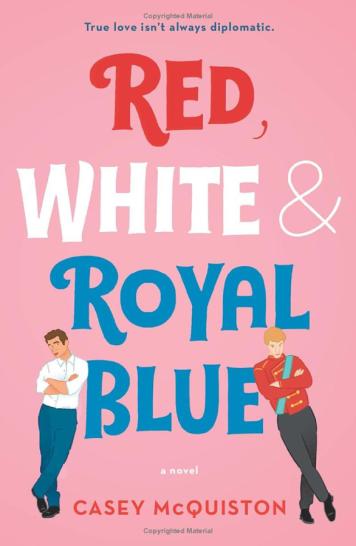 If you're looking for a reading experience that will be an unmitigated delight from top to bottom, try Red, White & Royal Blue! I loved this book so much I sent a Kindle copy to my girlfriend because I wanted her to have the same opportunity to access and harness easy joy in her life as I'd just given myself. If you're here, you know the basics: Alex Claremont-Diaz is the son of America's first female president, he's got beef with Prince Henry. Forced to bury the hatchet by the forces of U.S. foreign policy, the two build a fake friendship that eventually becomes… more than that. Plus, his former girlfriend and current bestie, Nora (granddaughter of the Vice President), is bisexual and Jewish (this was not the case in the Prime Video movie, alas.) I had zero thoughts in my head while reading this book, it was like sitting on a cloud.
---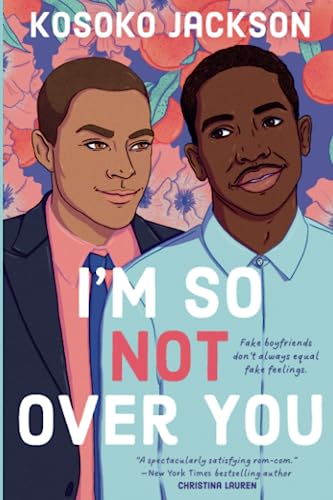 If you're looking for messy queers looking for love in wrong places that turn out to be right places, try I'm So Not Over You! Months after their breakup, aspiring journalist Kian Andrews gets an unexpected proposal from his ex-boyfriend Hudson: he needs Kian to pretend they're together again for his parents' visit — but when that flops, Kian ends up being Hudson's plus one to a huge wedding in Georgia that'll be a big opportunity for Kian to meet the people who could move his career forward. Kian and Hudson are pure gay chaos apart and together in this witty little read!
---
If you're looking to have your heart warmed by very cute, mostly well-behaved and usually mentally tormented teenagers, try The Heartstopper graphic novels! The stories that inspired the television show that has melted our collective hearts, Oseman's coming-of-age tales follow a group of queer and trans friends grappling to figure out who they are, who they love, and what to do with all that love once they've found it. While awkward Charlie and his absolutely adorable relationship with rugby star Nick are the show's centerpiece, there's also a lesbian couple and a relationship between a trans girl and her best friend that eventually blossoms into romance. Even the tough stuff — and there's plenty of it, including Charlie's mental health struggles — is unbelievably tender, yet somehow bearable even for a certified cynic.
---
If you're looking for a behind-the-scenes look at reality dating shows with a gay twist we could only dream could ever happen in real life — and lots of queer women characters, too — try The Charm Offensive! Disgraced tech wunderkind Charlie Winshaw is the new bachelor on reality TV show Ever After — a last-ditch effort to rehabilitate his image. Renowned producer Dev Deshpande, who still believes in fairy tale love, is finding Charlie to be the series' most challenging contestant. He's awkward, anxious, and not really connecting with any of the contestants — but my friends, he eventually does find quite the connection with Dev if you know what I mean.
---
If you're looking for self-deprecating British gays written by one of the masters of the genre, try the widely adored Boyfriend Material! In this "fun, frothy, quintessentially British romcom,wp_postsLuc is the troubled son of a rock star he's never met but now that rock star father is having a comeback, and Luc needs to clean up his image lest he thwart it. Thus he's set up to have a nice, normal relationship with Oliver Blackwood, a barrister and an ethical vegetarian who couldn't be more different than Luc but also stands to benefit from the fake relationship. But you know what happens to men in gay romance novels who have fake relationships!
---
If This Gets Out, by Sophie Gonzales and Cale Dietrich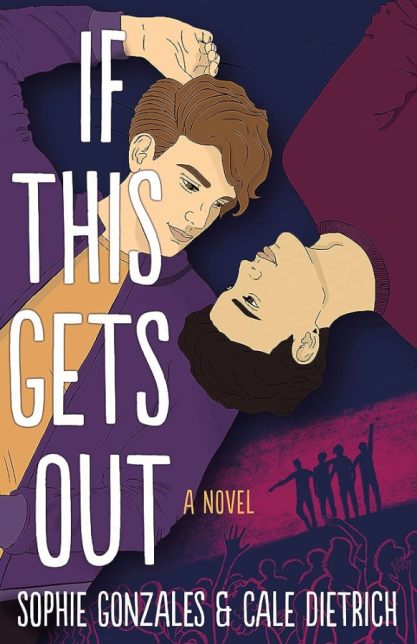 Looking for One Direction fanfic but as a novel? Try If This Gets Out! Best friends Zach and Ruben are part of the super-famous boy band Saturday, and Ruben's desire to come out has been squashed by Saturday's management since the day they found out about it. But when sparks begin flying with Zach, leading to Zach realizing his own bisexuality — now they've got a lot more to figure out. How will they balance the pressures of being super-famous with their first European tour, a bandmate struggling with addiction and keeping their love a secret from the world???!!!
---
If you're looking for an award-winning sweet teen friends-to-lovers that's gorgeously written, try Aristotle and Dante Discover the Secrets of the Universe! This widely adored YA classic set in 1980s El Paso tells the story of two Mexican-American teens finding their place in the world and who they are to each other. Dante's a confident, self-assured swimmer and poet. Ari's tough but shy, a loner with a brother in prison who's never really fit in anywhere, protected by the walls he's placed around himself. They meet at the swimming pool and their friendship changes everything.
---
Him, by Sabrina Bowen and Elle Kennedy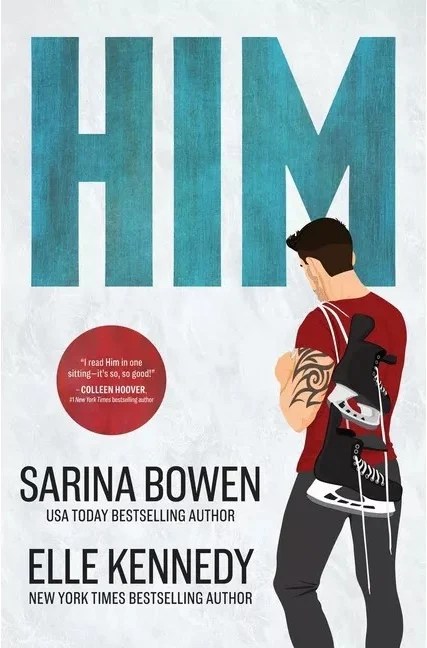 If you're looking for as many explicit gay sex scenes as possible and also enjoy a sport or two, try Him! The summer they were eighteen, Jamie and Ryan shared a weird, drunken, intimate night at hockey camp, and in the four years since, Jamie's still not sure what he did to warrant his hilarious and delightful roommate cutting him off without warning forever. But now, Jamie and Ryan's teams are about to face off at the national championship and Ryan's ready to make amends for coaxing his straight friend into pushing the boundaries of their relationship, but as soon as they lock eyes, his crush bubbles right back up to the surface. And they've got a long summer at camp ahead of them. A long summer of boning!!!!!
---
Looking for a cross-class historical gay romance that'll make you wanna listen to the Newsies soundtrack again? Try We Could Be So Good! Set in the 1950s, it's the story of a reporter from a rough Brooklyn neighborhood who falls for the son of the tycoon who owns his newspaper. Their love story is full of pining and "the inherent eroticism of watching baseball with your queer spouse."
---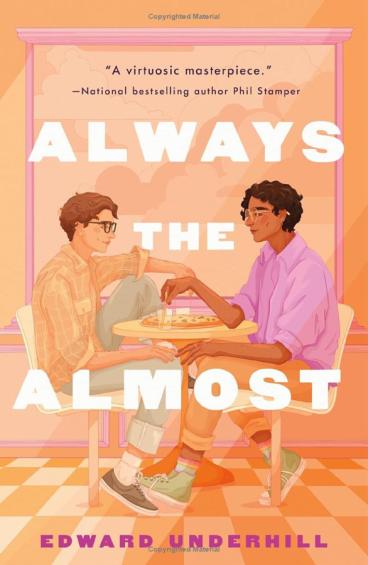 Looking for a sweet high school story full of queer and trans joy? Try Always the Almost, a YA novel centered on Miles, a 16-year-old trans pianist determined to both win back his boyfriend Shane (a football star who dumped him when he came out) and win the Midwest's most prestigious piano competition. Then he meets Eric Mendez, a queer cartoonist and the new kid in town who makes Miles feel… special, and cool, and valid. But first Miles has to love himself!!!!!
---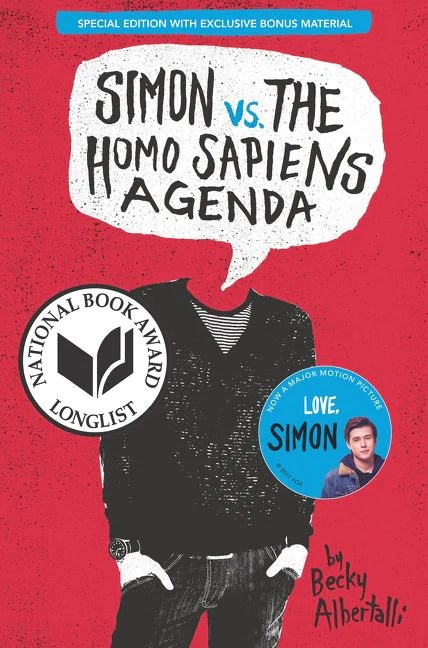 Looking for a story palatable enough to the world that it became a genuinely popular rom-com and television spin-off? Try Simon vs. the Homo Sapiens Agenda! Simon Spier is a closeted gay teenager writing clandestine emails to another closeted gay teenager in his school — but they don't know who the other closeted gay teenager is. When Simon's emails fall into the wrong hands, he's blackmailed into a manipulated universe of perpetual fear, pushed towards compromising his friends' lives to save his own, while reckoning with the fact that he's fallen in love with the mysterious guy on the other end of these electronic conversations.
---
Looking for an inventively told love story featuring full-grown adults? Try Almost Like Being in Love! Told through e-mails, checklists, letters and narrative, this story finds a high school jock and nerd falling in love their final year of high school, spending an unforgettable summer together, and then drifting away until 20 years later. Both 38, Travis and Craig have incredible lives and careers, but they know something's missing. Like perhaps EACH OTHER?
---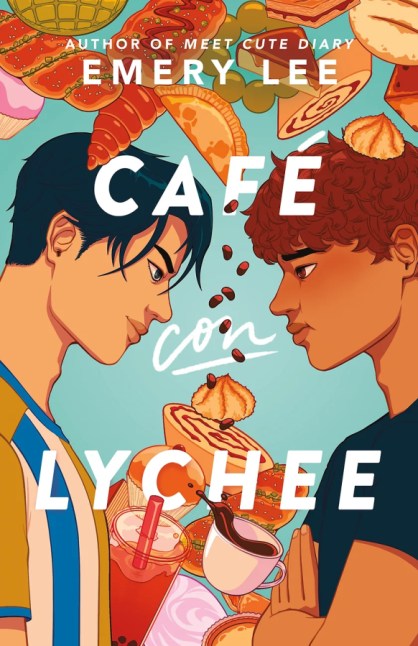 Seeking a friends-to-lovers BIPOC YA rom-com set in the local ethnic food scene of a small Vermont town? Try Café Con Lychee! Theo Mori's the only out gay guy in his school, eager to escape Vermont and his parents' café for college. Gabi Moreno's closeted, playing soccer instead of pursuing his true love of dance, and his parents expect him to take over their Puerto Rican bakery after graduation. But a new fusion café opening in town changes everything, and thrusts Theo and Gabi together in unexpected ways, thus leading to unexpected feelings.
---
If you're a music lover looking for a happy, slow-burn second-chance rom-com, try All the Right Notes by Filipino-American musician Dominic Lim! Quito Cruz and Emmett Aoki shared a very special night together in college and now, twenty years later (yes this is a popular trope), Quito's a genius piano player / composer and Emmmett's a Hollywood heartthrob. And Emmett's agreed to perform at a charity event that Quito is organizing in their hometown and my friends the vibes are still there.
---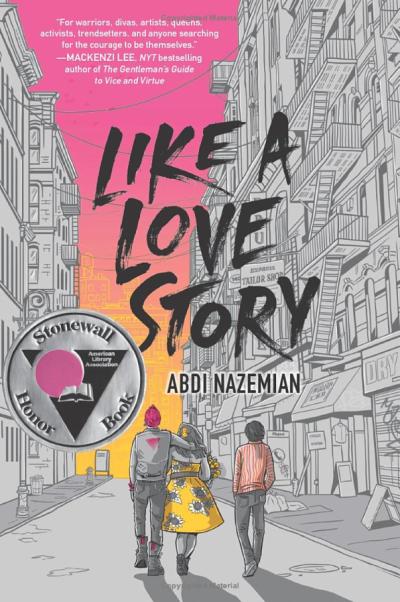 If you're looking for a YA love triangle with a little more depth and also so much heart, try Like a Love Story, set in 1989 New York City during the AIDS crisis. Reza, an Iranian teen who's just moved to the city with his family, is terrified of being gay during a time when his only reference of gay life in the media are men dying of AIDS. Then he meets and connects deeply with Judy, an aspiring fashion designer with a gay uncle active in ACT UP, and somehow he finds himself being Judy's boyfriend. But then there's Art, Judy's best friend, the only out student at their school — now he's gotta figure out how to follow his heart without losing everything. It's a book rich with community, history, chosen family and art.
---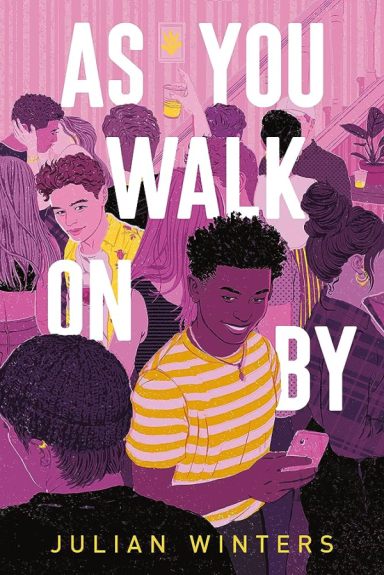 Looking for an adorable voicey YA romance described as "The Breakfast Club meets Can't Hardly Wait" with a fun ensemble cast? Try As You Walk on By, in which 17-year-old Theo is dared to prompose to his crush at a party, gets rejected, and hides out in an empty bedroom to have an existential crisis. One by one, new classmates join him in the room to avoid their own crises, and together they get somewhere.
---