To be a great home cook, you have to have great tools. But there are people like Goop Paltrow out here trying to tell you that great tools = $3,000 blenders. And friends, I'm here to say that Goopeth Gooptrow is wrongo about this and about most things. First of all, who needs a fancypants multi-part blender when you have a mortar and pestle and hand blender to do the trick?
I love to cook, but I'm also a freelance writer, so I don't exactly have wads of cash to throw around Sur La Table. But I've found that some of the kitchen tools and gadgets I use the most are fairly simple. The gift guide below is for a home cook who's just starting out. I skipped over some of the more obvious things (like measuring cups and spoons and spatulas and such), but these are some of the kitchen items I use most often but didn't necessarily think to buy right away when I first started cooking for myself in a serious way post-college.
---
This is the most important kitchen gadget. Look, the mortar and pestle has been around for thousands of years for a reason. It's useful af. Not sure what to do with it? Lucky for you, there's a guide for that.
---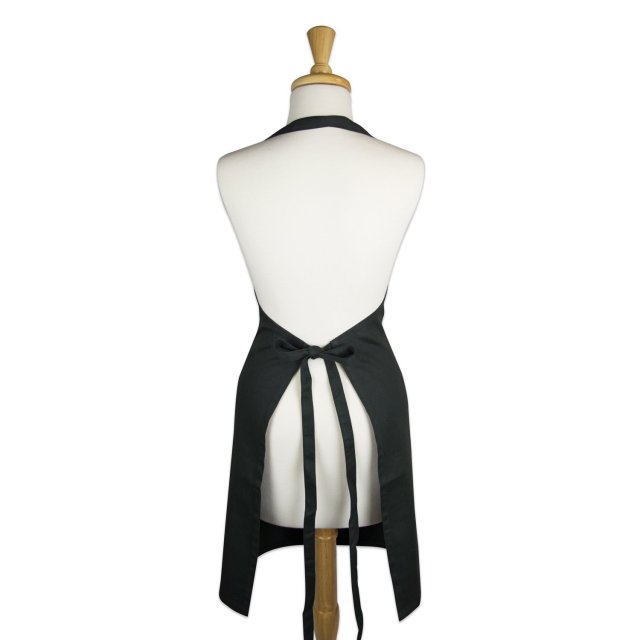 Is it just me or are aprons sort of fading into obscurity? I'll be the first to admit that I don't wear an apron every time I cook, but the days I remember to wear it are the only days when I don't have to change my clothes before dinner. I'm a messy cook, especially since I work with a lot of spices. And my laundry basket is definitely better off when I don an apron. I have a cute, frilly one that sort of looks like a dress (the kind you can find on Etsy), but a standard one with pockets is all you really need.
---
Some basic pots and pans sets come with a metal steamer basket, but I find that those tend to leave scratches on pots. Steamer baskets are obviously useful for cooking vegetables, but you can also cook shrimp, fish, dumplings, pasta, and other foods in them.
---
For home cooks who love to make soup, a simple way to take a homemade soup to the next level is to make your own stocks. I make vegetable stock every few weeks to use in soups, pastas, and to cook rice in. It takes time, but it's easy and delicious. I've made chicken stock for chicken noodle soup before, too, and it was a lot better than the boxed stuff. But since stock is usually made in large quantities, you should have a large stock pot on hand.
---
Where does all that stock go after I make it? Straight into mason jars and then into the freezer. When I first moved to Brooklyn, my mom gave me a set of regular sized and large mason jars, and at first I mocked myself for my very Brooklyn collection of mason jars from which to drink my iced coffee. But I actually use these suckers all the time to store leftovers, salads, and sauces. And I keep promising myself I'll get into canning one day.
---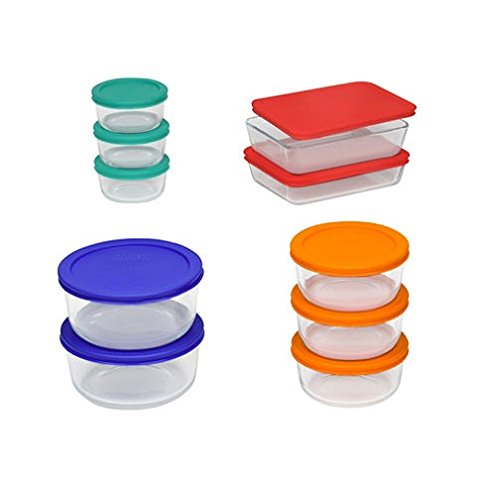 If you're cooking a lot, you're probably storing a lot. Like most millennial home cooks, my go-to storage containers are the tupperware my Chinese and Indian food gets delivered in. But it's nice to have at least a few Pyrex containers on hand, especially since they can be used for cooking in the oven, too.
---
Some people insist you have to drop a lot of money on a good set of knives. And I don't think that's necessarily true, though having at least one really good knife will usually make your life a lot easier in the kitchen. The most important thing though is having a variety of knives, and this starter set definitely falls in that sweet spot of being affordable but of good enough quality to get the job done. And you need a good cutting board to go with. I like teak and bamboo cutting boards, because they can double as cheese plates.
---
A good knife set is great, but mandolines take slicing and dicing to a whole other level.
---
I use my hand blender for soups, mashed potatoes, purées, hummus, tapenade, smoothies, and a bunch of other things that people tend to use more expensive and heavy-duty equipment like a food processor for. Combined with the mortar and pestle, which can be used for grinding/mixing spices, you can easily get by without the heavy-duty stuff.
---
Cast-iron skillets require a little more care than your other pots and pans, but when it comes to frying an egg, making stir-fry, searing meats, frying vegetables, etc., there's nothing better than a sturdy cast iron.
---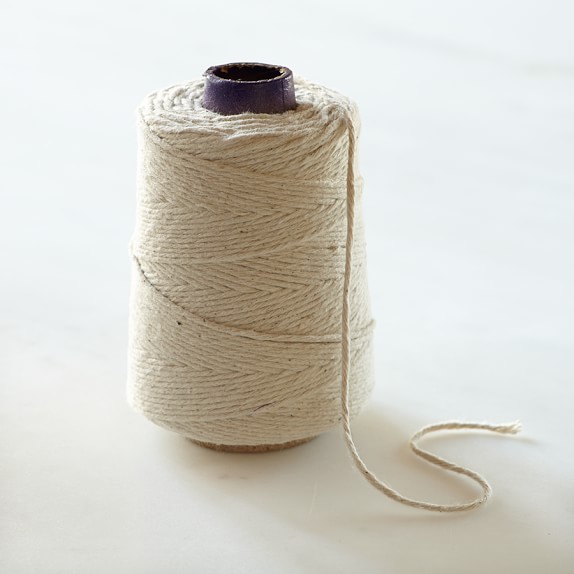 Ok, so I don't use cooking twine every day, but I'm always glad to have it on hand for when I do need it. Aside from using it when roasting meats (I firmly believe all home cooks who eat meat should practice + perfect their own signature recipe for roasting a chicken), I also use it for random things like drying herbs and peppers, making table centerpieces, and hanging things around the kitchen. Not a super exciting gift, but tbh it's as useful and multifunctional as duct tape.
---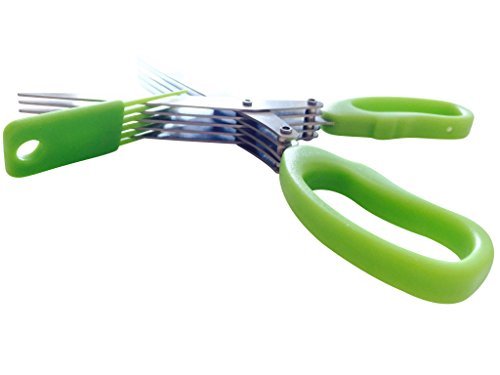 This is another tool I didn't know I needed until I had them. If you work with a lot of herbs — especially if you grow your own — these are much better than regular scissors.
---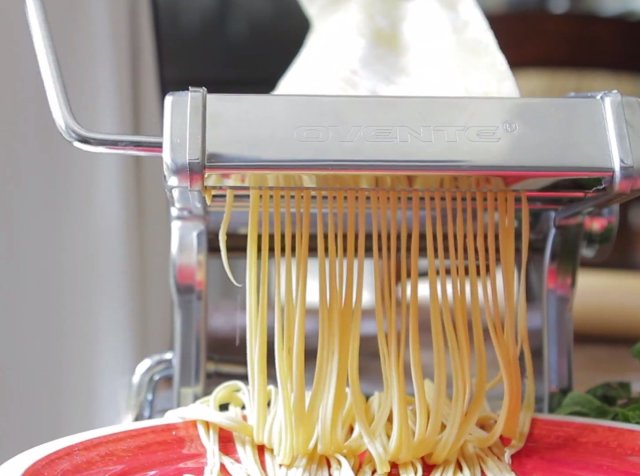 Not every home cook gets super into making their own pasta, but it's fun to give a try. Beginners can start out with a basic, inexpensive machine before upgrading to the ones with more bells and whistles.
---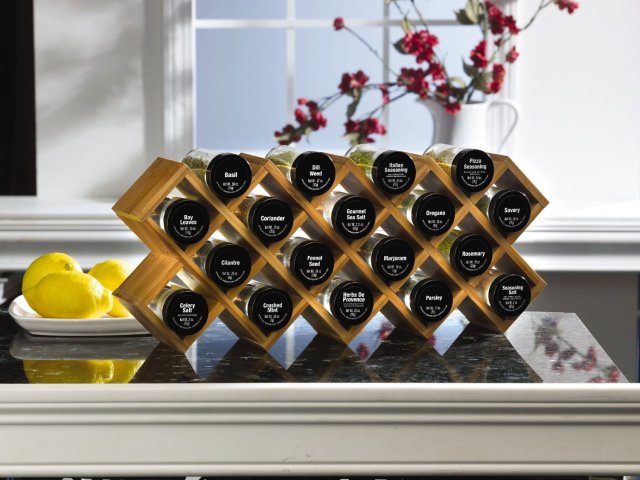 Spices are on the expensive side of kitchen necessities, but they're so much cheaper if you buy a kit (most include the essentials and come with refill options). This one is great because it also comes with a bamboo rack.