Last week we received a fashion style guide request from an Australian reader that said:
Do you have any holigay work party fashion guides aimed at southern hemisphere summer parties?
If you live in Australia or a nearby land, at some point in your life — if not 2016, the year of fire and brimstone — you will be invited to a work holiday party that takes place in asphalt-melting heat. Chances are, it'll be a lunchtime barbie down at the bowlo, 'cause lord knows every Australian Chrissie committee ever has at one point decided that playing lawn bowls and boozing outdoors in 35+ Celsius heat is a swell idea. (It is not). When you're not busy counting the sweat beads dripping between your shoulder blades, you'll be plotting to slip into the club room for your seventh party pie, just to bask in air-con for one sweet minute. Probably, though, you'll get pie-blocked by one of your red-faced, sweaty-palmed co-workers, who wanders over and, with a dramatic tug of their shirt collar says, mate, how's this fucken heat? 
So how do you look and feel great while roasting and dripping under Australia's death rays? I've gathered some of Autostraddle's most fashion-savvy folks to recommend cute and climate-appropriate summer holiday party looks.
First up, my own summer party style: Linen. I generally prefer to keep most of my body parts and tattoos covered at work events, and linen enables me to do this even when the sea starts to boil. I'm especially fond of Uniqlo's linen because it's affordable and typically available in dark colours and patterns. It's even in black.
Uniqlo Premium Linen Sleeveless Shirt // Country Road Relaxed Linen Pant // Uniqlo Premium Linen Patterned Long Sleeve Shirt // Uniqlo Cotton Linen Relaxed Pant
---
Kayla suggests that a lightweight jumpsuit is an easy-breezy summer holiday party option. For a fast find and deliver, ASOS Australia has you covered.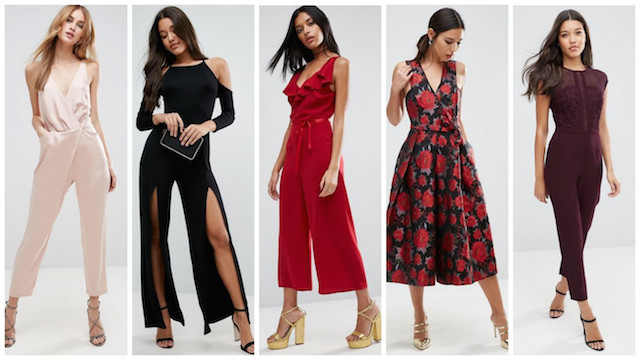 ASOS Cami Wrap Jumpsuit With Peg Leg In Satin // ASOS Jersey Jumpsuit with Cold Shoulder and Split Leg // ASOS Jumpsuit with Ruffle Shoulder Detail // ASOS Jumpsuit with Wide Leg in Floral Jacquard // ASOS Premium Jumpsuit With Embroidered Panels
---
Cee would wear a short-sleeve button down, shorts, a rope or woven belt, and sandals or cotton shoes to your holiday party, and Cee would look mighty dapper doing it.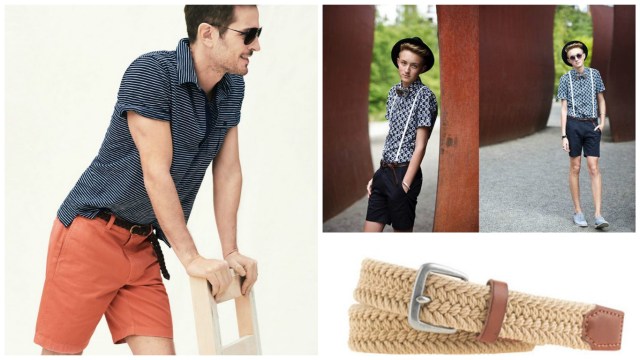 J Crew striped polo and J Crew shorts // Dapper outfit via Lookbook //  J Crew Woven Belt
---
Mey says, "Tweed is pretty much my favorite thing for this holiday season, but I know it can be really terrible in warm weather. But it doesn't have to be!!! All I want to see is people in warm weather wearing tweed."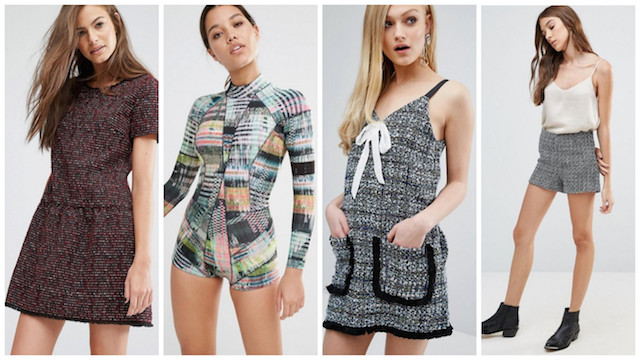 BOSS Orange By Hugo Boss Akarli Boucle Tweed Look Short Sleeve Dress // Cynthia Rowley Rainbow Tweed Wetsuit // Sister Jane Tweed Pinafore Slip Dress // Brave Soul Tweed Shorts
---
For femme-of-center folks, KaeLyn suggests an A-line dress in a holiday print or a sundress with a fun print with a cropped short-sleeve sweater or bolero. Keeping the neckline modest because work.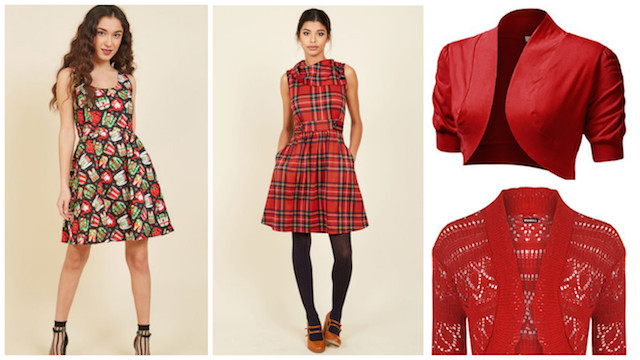 Merry Well Then A-Line Dress // Coach Tour A-Line Dress in Crimson Plaid // Azkara Women's Shrug Short Sleeve Cropped Bolero Cardigan // WearAll Women's Knitted Bolero Short Sleeve Shrug
---
Erin says, "I think you should go all white for your holiday party. Just as like, a dare! To yourself. What could go wrong? Regardless of what happens it'll be a conversation piece, because I know y'all like to get wild over there. "All white at a party? Mate." Think I nailed that!
Something I know you'll be keeping in mind is how hot it'll be, so this cut-out sleeveless top is perfect if you still want some flare. Pair it with some high rise pants and black Doc Marten-esque boots for some contrast and some ping factor."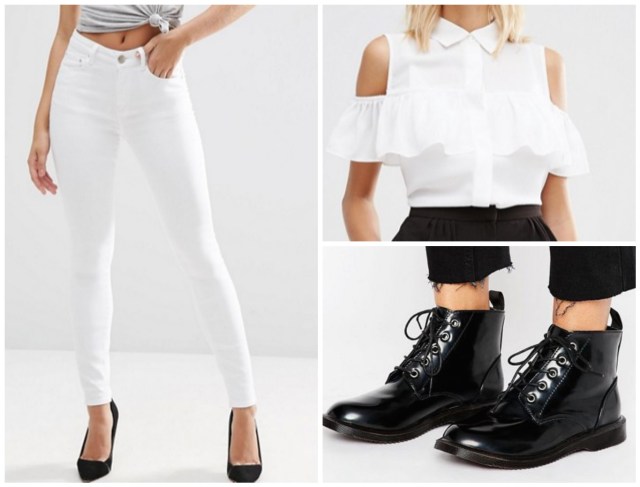 ASOS Ridley High Waist Skinny Jeans in White // Fashion Union Sleeveless Shirt With Ruffle Cold Shoulder // Boohoo Patent Lace Up Boot
---
Cecelia is really here for you this holiday season with these heat-friendly masc and femme looks.
1. Topman Black And Grey Stripe Linen Shirt + Black Ripped Skinny Chino Shorts // 2. Topman Black And White Colour Block Casual Shirt + Green Stretch Skinny Chino Shorts // 3. Teal/White Printed Casual Shirt + Stone Stretch Skinny Fit Chino Shorts
ASOS Kimono Playsuit With Wrap Front // ASOS Silver Sparkle Skater Mini Dress // PrettyLittleThing Premium Strapless Blocked Embellished Mini Dress // ASOS PETITE Choker Kimono Plunge Mini Dress