Welcome to Excerpts From My Super-Secret Diary, a new A+ feature for Silver & Gold members in which we publish for you the incomplete and/or highly personal thoughts we've written on paper with actual pens.
Today Stef has chosen some selections from the only journal she salvaged from her childhood, a chronicle of the summer she was 13 years old. She was mostly into horses, the X-Files, throwing temper tantrums, not having any friends and pretending to know how to play the guitar. Not much has changed.
1.
5/18/97
X-Files was horrible. Mulder killed himself. It was terrible. Just when he and Scully were beginning to draw close!
2.
5/26/97
I feel often that I need to  break from this horrible shell that I've become.
3.
6/7/97
I'm banned from the computer because I got jelly from my dinner (PBJ & half a cup of milk) on one of my dad's papers. Also, I drank the last of the milk. So I'm banned from the computer room for the weekend... [Mom] told me I had no se...
You Have Reached A+ Content!
98% of the content on this website is available to everybody for free, but this is one of the 1-2 posts we publish each month just for Silver and Gold A+ members. We also publish an additional 2-3 posts a month available to all A+ members (Bronze, Silver and Gold). WHAT DOES THIS MEAN? WHY ARE WE DOING THIS? Well, because...
We Need Your Help.
This might be an awkward way to ask for it, but here goes: we know you like Autostraddle, and we like you a whole lot too. Advertisers and investors, on the other hand? Well, independently-owned politically progressive LGBTQ women's media isn't exactly their thing. It's do or die for us now: either we shore up enough reader support to compensate for the slowdown in ad sales and increasing competition from corporate-owned LGBTQ media, or we shut down altogether.
That's why we've created Autostraddle Plus. It's a way for loyal readers like you to support the site for as little as $5 a month, and in return get a peek behind the curtain of Autostraddle with posts like this one, A+ swag, podcasts, Insider "newsletters," and essays/interviews from the previously-very-hidden parts of our hearts, souls and pants. Best of all, you're helping us keep Autostraddle.com free for everybody — free of cost, and also free from the inevitable compromises made by sites that cater to marketers, not readers.
A+ is a sustainable way for queer people and allies to opt into a system that financially supports other queer people. With the support of readers like you, we can pay our writers, diversify our team and continue to coordinate the worldwide meet-ups that have changed so many lives.
Read more information about A+
Subscribe to gold or silver level to read this post
Already a member? Sign in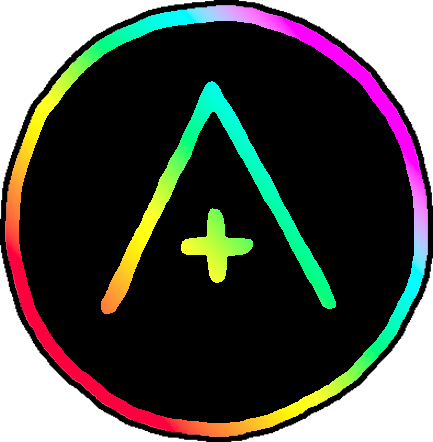 ---
Before you go!
Autostraddle runs on the reader support of our A+ Members.
If this article meant something to you today — if it informed you or made you smile or feel seen,
will you consider joining A+
and supporting the people who make this indie queer media site possible?
Join A+!