There is no shortage of lesbian+ movies filled with tragedy. Check out the canon of queer women cinema and you might just think suicide and terminal illness outrank astrology when it comes to lesbian culture.
These tropes have been met with a backlash of queer audiences shouting for stories with happy endings. At least once a week I send a list of "happy lesbian movieswp_poststo someone on Twitter. It might not seem like it, but there actually are quite a few happy masterpieces of lesbian cinema: Bound, Saving Face, But I'm a Cheerleader, Desert Hearts, Carol if you interpret that final look the way I interpret that final look, the list goes on and on.
But what about depressing lesbian+ movies that aren't tragic? What about movies where no queer women die but maybe a queer woman spends the whole movie low-key wanting to die? And not because of homophobia! Look, homophobia and transphobia obviously impact my life, but most of the time my depression has little to do with either.
The women on this list are sad because they're self-destructive or have had their hearts broken or just have good ol' fashion mental illness.
Maybe you've been separated from your lover because your homophobic society won't accept your love. If so DM me and I'll send you 350 movies to watch. But personally I'm sad because sometimes life is just really hard.
---
10. Certain Women (2016, Kelly Reichardt)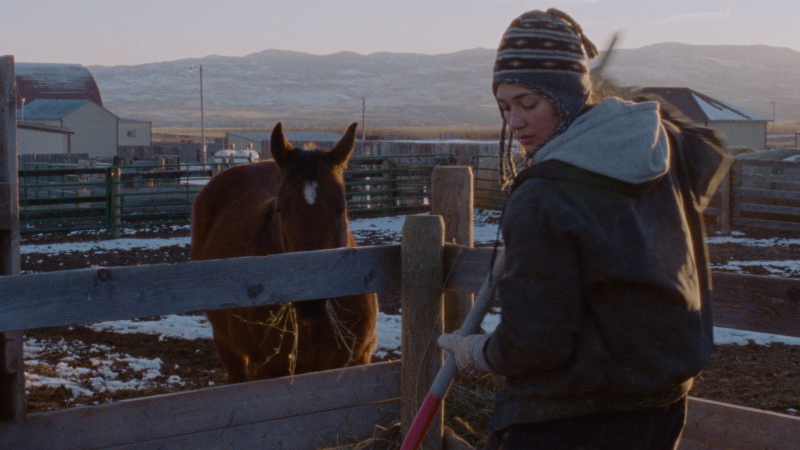 Yes, this movie is called Certain Women, but it could also be called Sad Women. This triptych of stories has renowned lesbian auteur Kelly Reichardt's famous touch of melancholy. The gay story of the three finds Lily Gladstone's rancher falling hard for Kristen Stewart's part-time law professor. They sort of connect, but it's pretty one-sided. What might have been a grand romantic gesture in a romcom is instead an awkward failure. Oh well. Guess it's better to try and fail than to never try for anything.
9. The Bitter Tears of Petra von Kant (1972, Rainer Werner Fassbinder)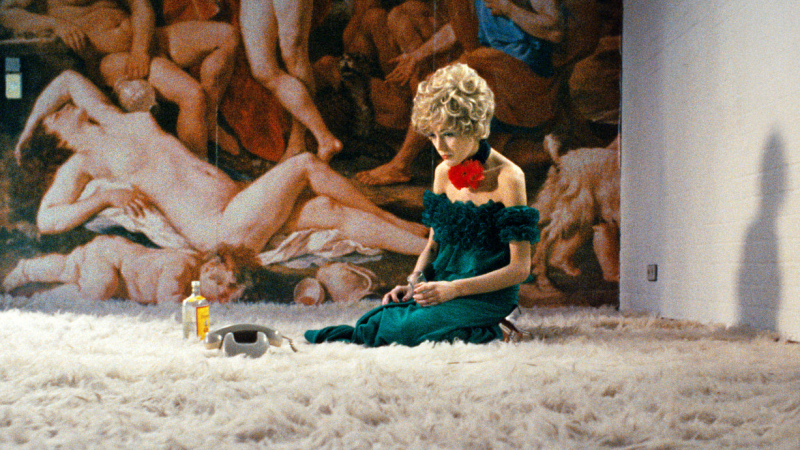 The women are almost as beautiful as the costumes in this arthouse classic, but this painful film is far from pretty. Fashion designer Petra von Kant has an assistant named Marlene who she treats terribly and a new love named Karin who she fauns over miserably. Petra is cruel. Karin is cruel. Even in her own way, Marlene is cruel. They're awful to each other and it results in a lot of despair. It also takes place entirely in one room just like me when I'm depressed.
8. Can You Ever Forgive Me? (2018, Marielle Heller)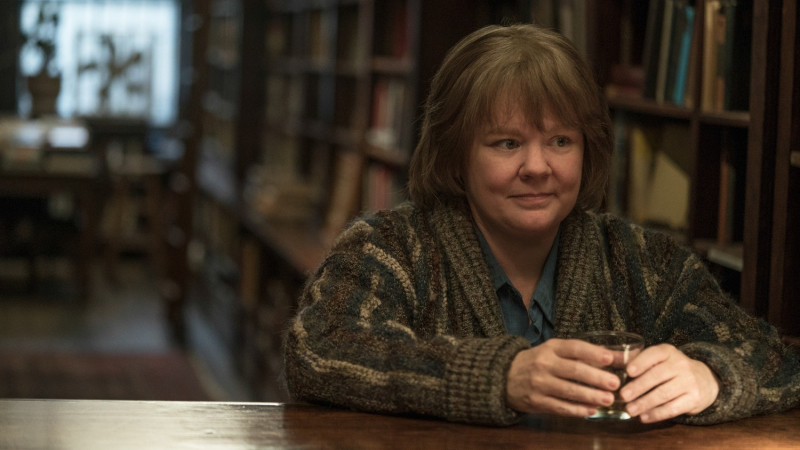 Lee Israel is lonely and unsuccessful because she's mean and unpleasant. Melissa McCarthy makes no attempts at likability in her portrayal of Israel, but she does reveal her humanity. As we watch her make a friend, fall into fraud, and even go on a date, we begin to feel like maybe Israel's flaws aren't so different from our own. And maybe there's still something worthwhile about her. She never really changes. She never really learns to compromise. She never really cuts down on her drinking. But she's smart. And she's funny. And she loved her cat. Oh right, sorry, a warning. There is one death in this one.
7. The Summer of Sangailė (2015, Alante Kavaite)
When we meet Sangailė she's obsessed with becoming a pilot but terrified of flying. She has no friends and she engages in frequent self-harm. But then she meets Austė. The two develop a romance and there are moments of real passion. But this isn't a love story. Austė helps Sangailė overcome her fears and stop hurting herself. And then the summer ends. There's a limit to how much we can grow. There's a limit to how much we can help those we fall for. It's not that their meeting isn't special. It's not that their lives aren't changed forever. It's just that there are limits. Some things aren't meant to last more than the time they last.
6. Set Me Free (1999, Léa Pool)
Before she made everyone's favorite falcon suicide boarding school movie, Léa Pool made this far quieter – but equally sad – coming of age tale. Hannah is a 13-year-old with a terrible home life and a painful crush on her teacher. Then she meets a cute girl only for the girl to start dating her brother. (Do you remember how shitty it was to be 13??) But Hannah does what I did at that age and clearly still do now – she turns to cinema. She becomes obsessed with Anna Karina in Jean-Luc Godard's Vivre sa vie, captivated by her beauty and her sadness. It's an escape – a safe place to wallow. And this film is itself a safe place to wallow, and, of course, a great reminder that no matter what's going on in your life at least you aren't 13. (Unless you are 13 in which case I'm so glad you're reading Autostraddle in middle school! You're already doing better than I was!)
5. Eva + Candela (2018, Ruth Caudeli)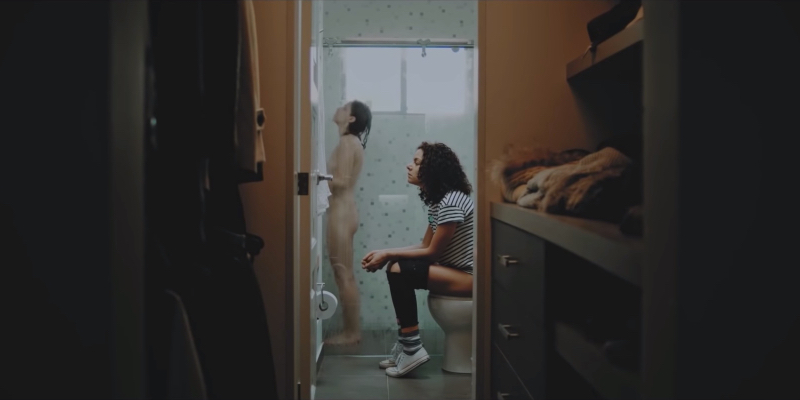 Queer women can have little a Blue Valentine as a treat. Like that heterosexual heartbreaker, Ruth Caudeli's remarkable debut jumps in time between Eva and Candela falling in love and Eva and Candela falling apart. Alejandra Lara and Silvia Varón have so much chemistry in the scenes from the past it makes you want to climb into the screen and yell at them to get over their bullshit and work things out. But that's not how movies work and it's not how life works. Sometimes people are meant to be in love for a period of time and then they're no longer meant to be in love. The end doesn't take away from the beginning. The end doesn't take away from all the years of partnership. The end is just a moment in time like all the other moments.
4. I've Heard the Mermaids Singing (1987, Patricia Rozema)
Everyone around Polly thinks she's goofy and simple – including her art curator boss who she's secretly in love with. But underneath her light-hearted veneer she's a person with big wants and quiet dreams. She lacks the confidence to assert herself but that doesn't mean she's content. We watch as she stumbles through attempts at more, her interior captured by Patricia Rozema's divine cinematic creativity. There's something inspiring about these attempts. Polly may be sad but she has so much life within her.
3. Appropriate Behavior (2014, Desiree Akhavan)
Shirin thought she met the only person in the world as sad and cynical as herself. She thought they were meant to be. Now in the wake of her break up she's spiraling in a flurry of bisexual chaos. Writer/director/star Desiree Akhavan is a once-in-a-generation talent and her humor makes this an easy movie to watch. It may be painful in its relatability, but if you're reading this list you're already in pain so at least this movie will make you laugh. And while it does deal somewhat with homophobia – Shirin is struggling to come out to her family – it's treated as one challenging aspect of her life instead of an all-consuming force. The truth is being queer does make things more difficult and does mean some of us are learning how to be people later than usual. Self-hatred and delayed adulthood get mixed in with the usual bullshit of life and sometimes it's all just too much and all you can do is make some poor sexual decisions.
2. Je Tu Il Elle (1974, Chantal Akerman)
See below.
1. Les rendez-vous d'Anna (1978, Chantal Akerman)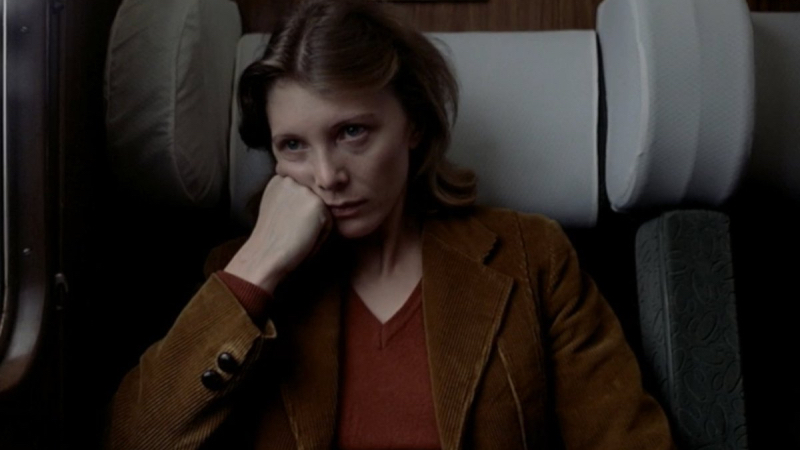 Chantal Akerman invented a cinematic language of depression. The specific way she used long takes settles us into the sadness of her protagonists. There's a lack of drama to it all – a dullness. I guess some people think she's boring, but those people are wrong. She is still the only filmmaker to ever capture the exact feeling of my gay depression. These two films are especially gay and depressing and if you need to wallow you should put your phone away, turn on one of these movies, and sink into her world. When the movie ends you may just feel a lightness to your spirit. You may just feel like things aren't so bad after all. You may just feel comforted in your recognition and inspired by her artistry. I mean, how bad can life really be when you get to watch Chantal Akerman movies?