I hope you found time this weekend to watch Sam Feder's remarkable new documentary Disclosure: Trans Lives on Screen, now available on Netflix. It provides a complicated history of over the last hundred plus of mainstream trans representation and features interviews with a wide array of trans media artists you know and love.
Since that film focuses specifically on mainstream film and television, I also wanted to share some not mainstream works that I also love, specifically by trans artists (many of whom are featured in the documentary!). Conversations around queer and trans representation often focus on the works that traumatized us or that helped us to discover our identities. I watched everything on this list after I already came out. I knew who I was (or at least, was starting to know) and with that knowledge, I desperately wanted to see myself and our history on screen.
One thing that Disclosure makes clear is that representation is personal, and so is this list. It's intentionally not comprehensive, so please share other work you love! Especially other work made by trans people. Nobody tells our stories better than we do.
---
Valencia by Clement Hil Goldberg, Joey Soloway, and others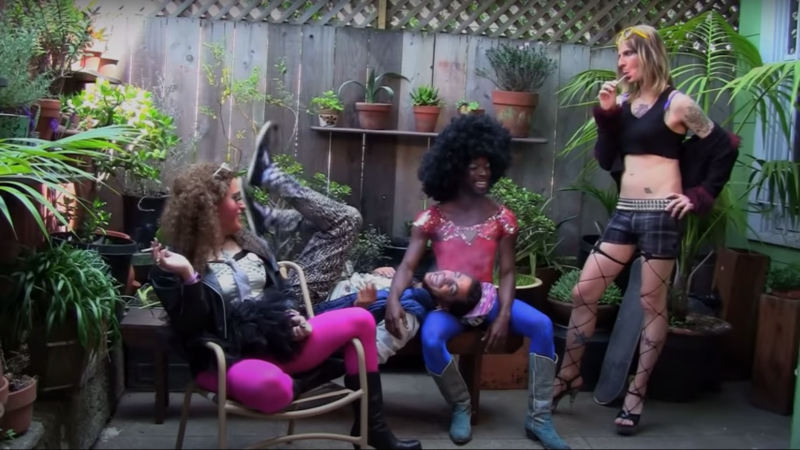 Cinephilia is like The Chart. One discovery leads to another that leads to another. I first watched this omnibus adaptation of Michelle Tea's book because I knew there were sections directed by Joey Soloway and Cheryl Dunye. What a nice surprise that another section is cast with trans women, and another with trans men, and that the whole project was produced by trans filmmaker Clement Hil Goldberg! The movie is an explosion of queer creativity. It was a gift to watch so early in my transition. I saw a portrait of the kind of community I would eventually build — one where trans people are not merely accepted, but given the same freedom of messy queer chaos as anyone else.
Watch Valencia!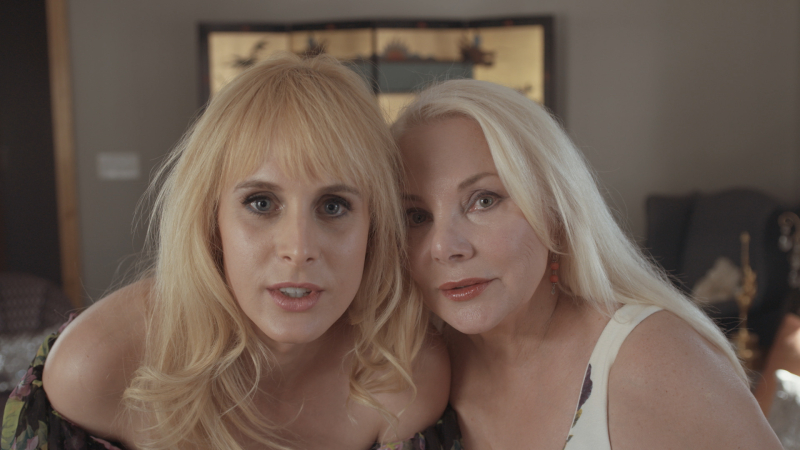 Transparent also led me to the work of producer Zackary Drucker. I found FISH (full title: FISH: A Matrilineage of Cunty White Women Realness) and Southern for Pussy on Vimeo, and they blew my mind. I don't think I'd even knowingly met another trans woman at that point — and watching Zackary on camera, creating her own art, being funny and weird and crass, and doing this with her mother! It was incredible.
Watch Southern for Pussy! Watch Mother Comes to Venus!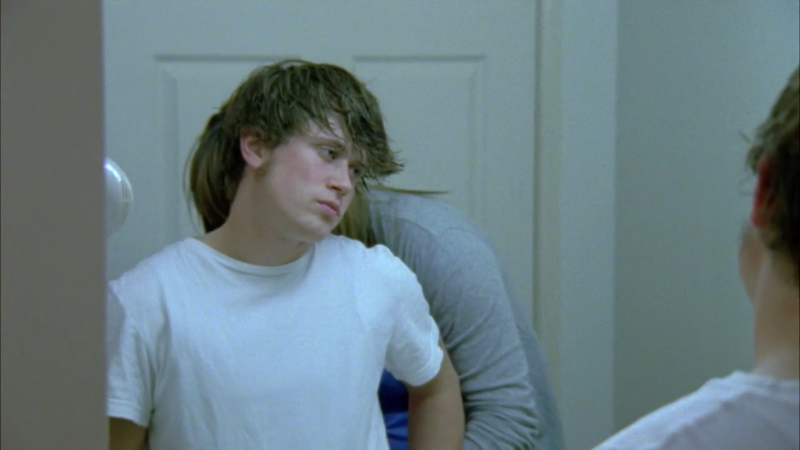 It's no secret that I loved last year's big trans controversy of a movie Adam. But one thing that annoyed me throughout the whole discussion was how few people knew director Rhys Ernst. Rhys was also a producer on Transparent and during my first year post-transition I eagerly went through all his shorts that I could find. I've been making super low budget movies since I was in high school and watching Rhys' work — including a movie he made before transitioning — felt like watching my own. I could see him develop as an artist through these films, as I'd done with so many film artists as far back as watching Martin Scorsese's early shorts in middle school. Rhys' work reassured me that coming out didn't mean I'd have to change my goals — it would just give me new stories to tell.
Watch The Drive North! Watch Secret Men's Club: Moment #133! Watch The Thing! Watch This is Me! Watch We've Been Around! Watch Adam!
She Gone Rogue by Zackary Drucker, Rhys Ernst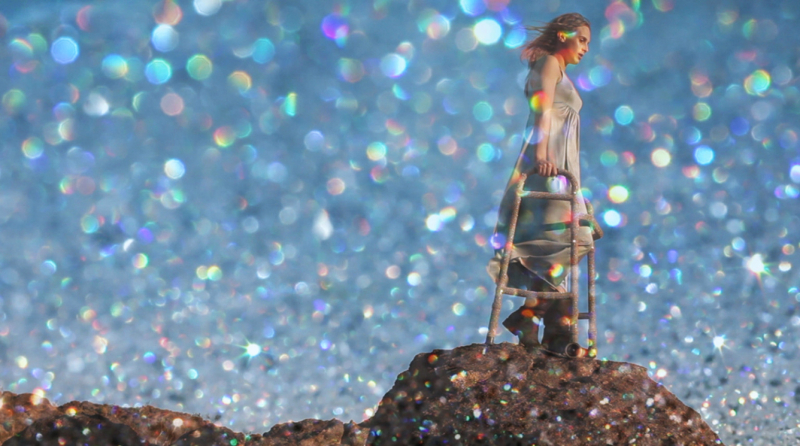 My favorite work by Zackary and Rhys — and one of my very favorite movies of all time — is the short they made together. My appreciation for trans media that actively engages with our history is weaved throughout this list and She Gone Rogue, which costars Holly Woodlawn, Vaginal Davis, and Flawless Sabrina, certainly does that. With overt references to Maya Deren, it was such a beautiful combination of the film history I knew so well and the trans history I was finally learning.
Watch She Gone Rogue!
Women in Revolt by Holly Woodlawn, Candy Darling, Jackie Curtis
This one is cheating a bit. Technically it was written and directed by cis man Paul Morrissey and produced by cis man Andy Warhol. However, I'm going to go ahead and give writing credit — and honestly directing credit — to its trio of trans stars. Casting "female impersonatorswp_postsas members of the women's liberation movement was supposed to be the ultimate satire, but Morrissey and Warhol underestimated their actors. Largely improvising their dialogue, Woodlawn, Darling, and Curtis take over this movie and make it into a satire of both the cis women they're portraying and their cis male collaborators. It's remarkable to witness — especially given that it was made in 1971 — and started me on a mission to watch every on-screen appearance of the three of them. I still haven't succeeded and if anyone knows where I can find the Holly Woodlawn-starring Scarecrow in a Garden of Cucumbers I will literally marry you.
Women in Revolt got pulled from YouTube?? Ugh. Well, I'll update this whenever I find a copy.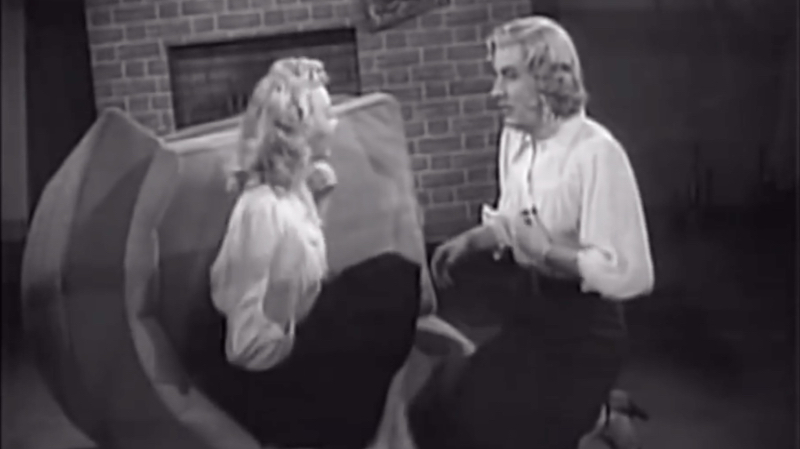 Part of the appeal of Women in Revolt was getting to see transfeminine people on screen as far back as the 70s. But in the 50s one trans woman put herself and other "crossdresserswp_postsinto her own movie. Like many suburban kids, I went through a Tim Burton phase and at that time watched his Johnny Depp-starring biopic of Shirley Wood. Film culture made her into a joke and, look, a lot of her movies are not very good, but Glen or Glenda is a miracle. I couldn't believe that this movie I'd seen recreated by Tim Burton was actually a portrait of a queer trans woman made by a queer trans woman. It's filled with self-hatred and misinformation, but it's also a rather beautiful plea for understanding — from others and self. It brought me comfort to know we were managing to make movies about our experiences as far back as the 50s. It brings me comfort now.
Shirley's work deserves reexamination — especially this film — and she at least deserves to be called by the name she preferred.
Watch Glen or Glenda!
Her Story by Jen Richards, Sydney Freeland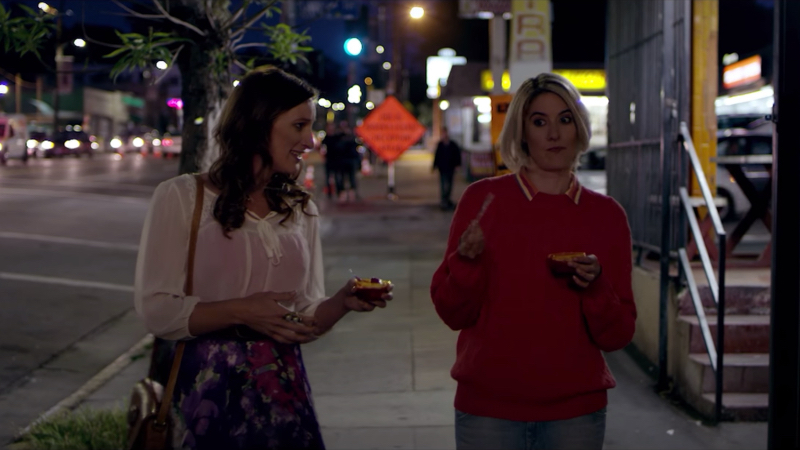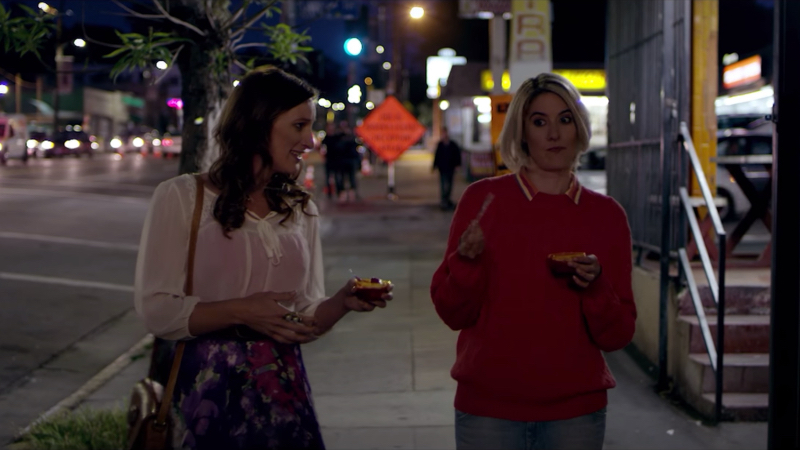 Speaking of queer trans women, there's really nothing like Her Story. Jen Richards and Laura Zak's Emmy-nominated web series is literally the only time I've seen a trans woman casually have a queer love story on screen. Sense8 is amazing, but it's an ensemble action show in a heightened reality. Boy Meets Girl is sweet, but the actual love story is… in the title. We just have Her Story. Tell me I'm wrong in the comments and I'll be thrilled, but I don't think I am. Well! How lucky are we that this one web series also happens to be so fucking amazing?? My attachment is to its central love story but it also stars the always incredible Angelica Ross and is just so well-written by Jen and Laura and so well-directed by Sydney Freeland! But I really can't say enough about that love story. Watching Jen and Laura walk down a city street flirting and eating ice cream altered my brain. I sometimes wonder what it might be like to live in the world if those 3.5 minutes were as commonplace on screen as they should be.
Watch Her Story!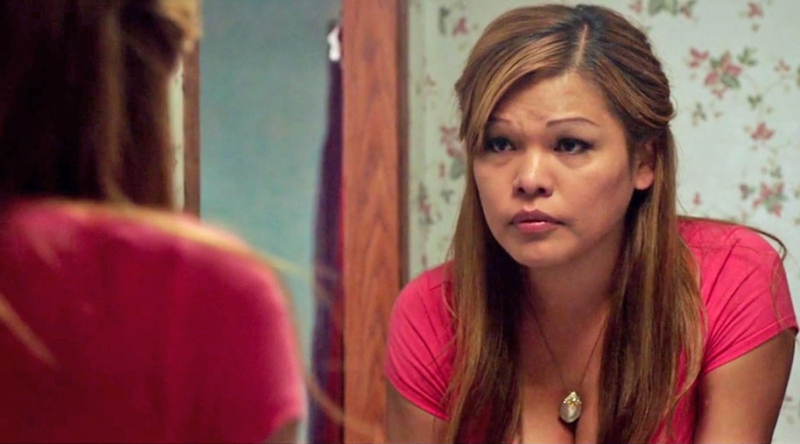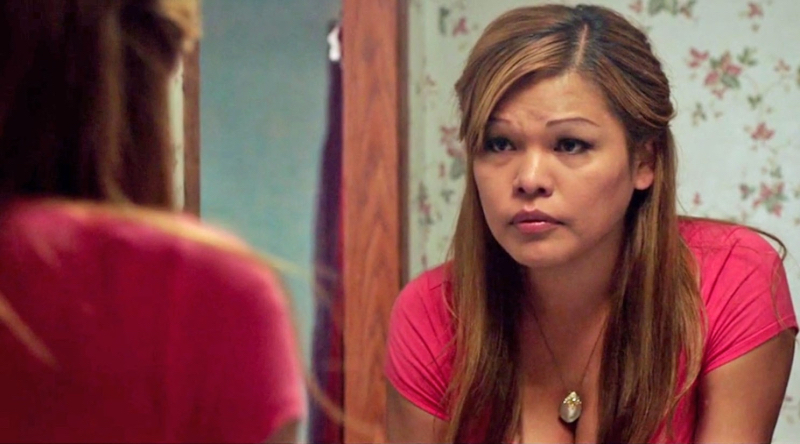 I try not to concern myself with reviews, but the way critics (white, cis) treated Her Story director Sydney Freeland's debut feature fills me with so much anger. I've been tapped into film culture for a long time and so many of the best films made each year — even the best films that premiere at renowned festivals — will never be on your radar if you don't know to search for them. Freeland's film about the intersecting lives of three young Navajo people — including a trans woman played by Carmen Moore — is an incredible movie. Despite its low budget and contained setting, something about it feels epic. The characters are so full and lived in and the way they intersect feels natural in a way similar, more well-known films do not. Freeland's second film, Deidra and Laney Rob a Train, has an all-cis cast, but it's also great. I'm glad she's been getting so many TV directing jobs, but I really hope she gets the chance to make more films soon. I just love her work so much.
Watch Drunktown's Finest!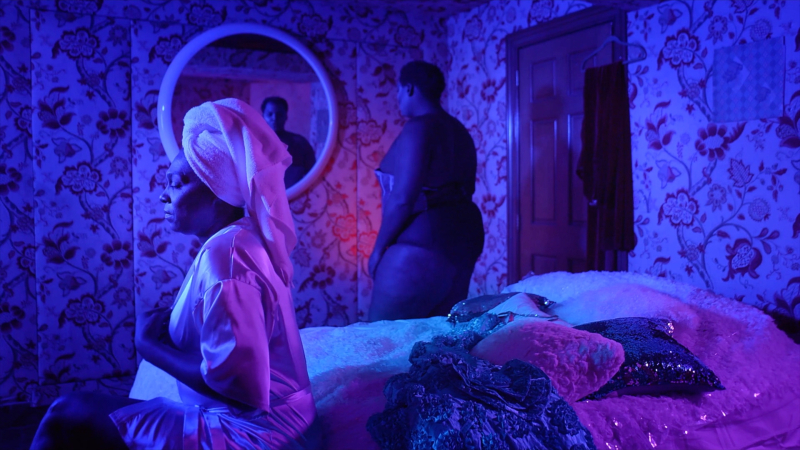 During a post-screening Q&A at BAM a couple years ago, Tourmaline said, "We have huge surpluses that other people think are lacks. And that makes the best art and that makes the best film.wp_postsThrough her archival work, activism, and filmmaking, Tourmaline's commitment to trans — specifically Black transfeminine — past, present, and future has shifted the way even the mainstream discusses queer and trans history.
To say she is also an incredible artist is to miss the point. Her films are incredible because of who she is, because of her knowledge, because of her commitment to those who are no longer with us, those who are, and those who will be. I don't remember how I first stumbled upon her film about Egyptt LaBeija, Atlantic is a Sea of Bones, but I think about it often and it remains one of my very favorite films.
Watch The Personal Things! Watch Atlantic is a Sea of Bones! Watch Happy Birthday, Marsha!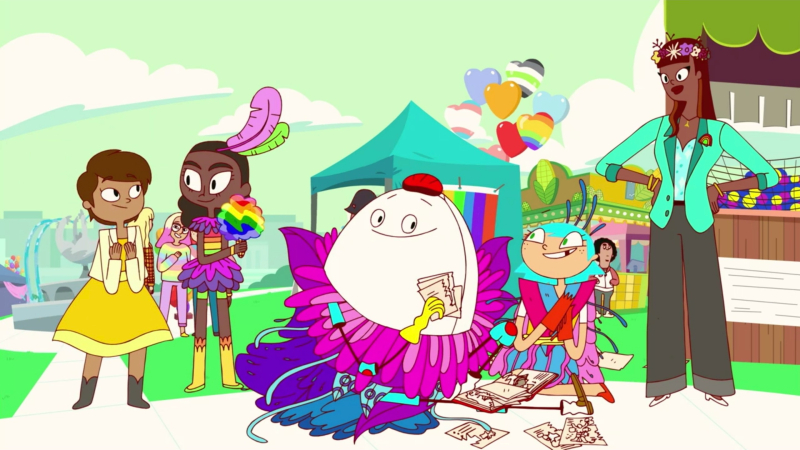 This is an Emmy-winning Amazon series, but "indie" doesn't really exist with children's media so let me make this exception. There are only 13 episodes of Shadi Petosky's animated series about aspiring stunt person D.D. Danger and her anxious egg friend, Phillip, but each one is filled with so much weird imagination, chaotic fun, and casual queer and transness. For a few months, I'd pick one day each week to get high and eat ice cream and watch an episode and it was so incredibly soothing. I think Danger & Eggs made me feel the way She-Ra makes a lot of the cis queer women I know feel. Just, "wow what if I had this when I was a kid."
Watch Danger & Eggs!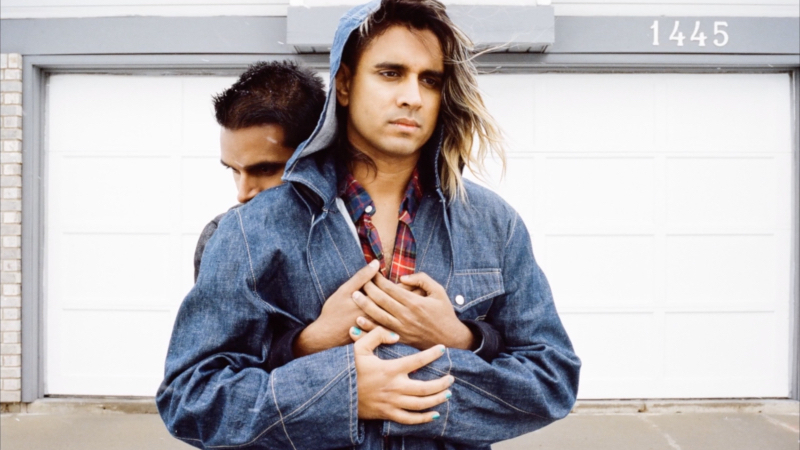 I've already written about how much I love Vivek Shraya's writing and music, but she's also a filmmaker! This photo essay about Vivek's lifelong experience with suicidal ideation resonated deeply. Suicide is a large part of queer and trans narratives, but there's a difference between the way mainstream media exploits our pain and the way Vivek tells a personal story of learning to vocalize her own.
Coming out did not cure my depression, nor is my depression always prompted by experiences of transphobia. It's just something I live with and manage. It's rare to witness anyone be this vulnerable about suicidal ideation, but it's especially rare from a trans person, and I'm grateful for this film. Also it was just announced that Vivek's one woman show How to Fail as a Popstar is being developed into a pilot?? So expect more things to watch from her soon!
Watch I want to kill myself!
Phineas Slipped by Cary Cronenwett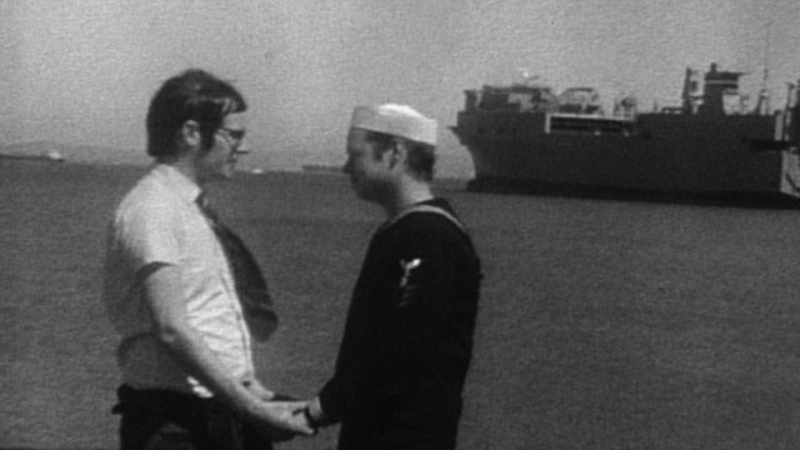 I saw this at a short lived weekly trans movie night. I spent the whole evening thinking the woman who screened it was trans, because, ya know, trans movie night, but turned out she was just cis and horny. Bless. This short is about a room full of transmasculine schoolboys having dirty daydreams. It's basically 15 minutes of transmascs artfully fucking each other and it's fantastic. As trans people we're often sexualized by cis people, so it's a treat to watch us sexualize ourselves whether in the context of porn or an avant garde short film. No matter who's watching this short the gaze remains specifically trans — and look if that cis woman wants to enjoy it that's fine too.
I can't find this online! You'll have to track down that horny cis woman!
Intimidade by Liniker de Barros Ferreira Campos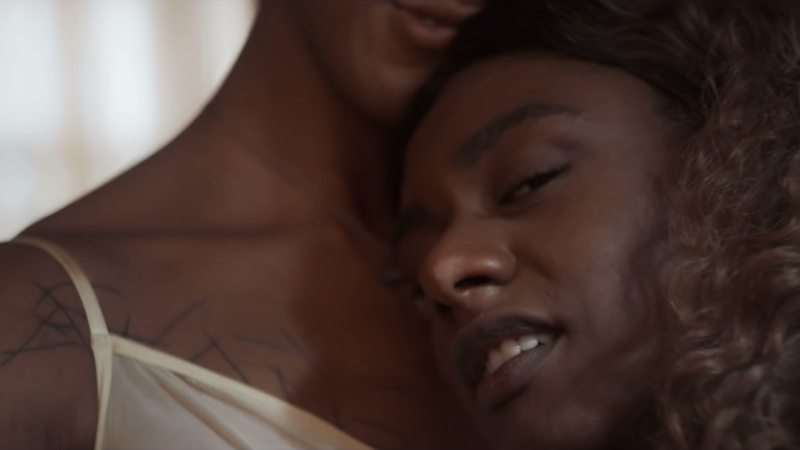 I could make a whole separate list of music videos from trans artists, but I did want to include this one here, because I just love it so much. It's sexy and sensual and Liniker costars with Linn da Quebrada who is also a trans woman. When I talk about wanting to see queer trans women on screen, I think the assumption is I mean trans women with cis women. But that is not what I mean! The only time I get to see trans women together on screen is in porn and sure that's great, but it'd be nice if there was more! This music video is one of the most beautiful things I've ever seen and I watch it all the time and you should watch it too.
Watch Intimidade!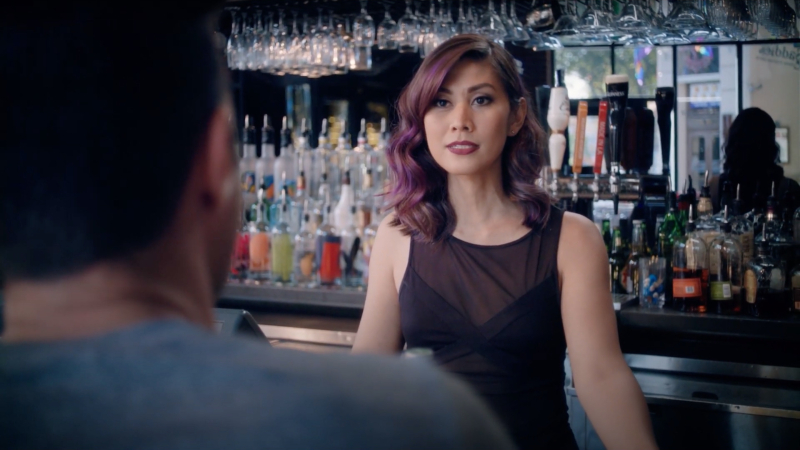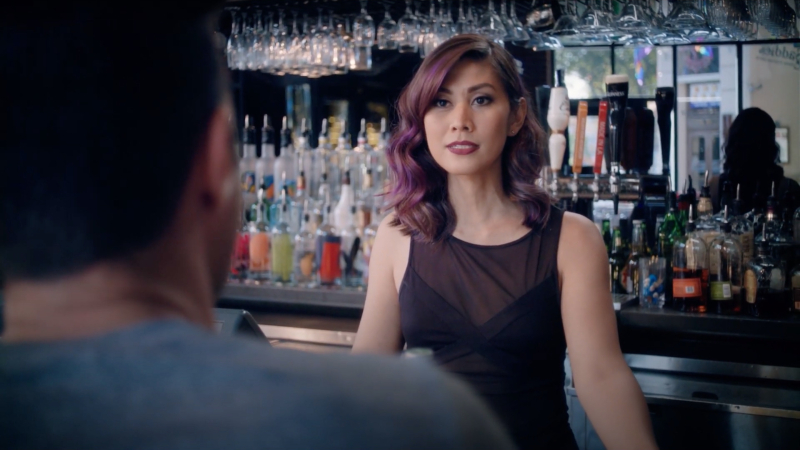 As I wrote in my review of Razor Tongue, Rain Valdez has a sharp understanding of the romcom genre and she's using that understand to tell stories of trans women falling in love on screen. I love trans art that has a total disregard for the cis media that came before, but I also think there's something really powerful about taking a genre like the romcom and inserting oneself into it. Everything Rain does has a feeling of authenticity and depth and it makes for work that's as meaningful as it is fun.
Watch Ryans! Watch Razor Tongue!
I'm ending with this short experimental documentary for a few reasons. It's a film engaged in trans history. It features other prominent trans creators such as Zackary Drucker, Silas Howard, and Angelica Ross. And it's currently being turned into a feature film co-written by multihyphenate trans artist Morgan M Page. While I was going on this journey of trans media consumption I was also devouring her phenomenal trans history podcast, One from the Vaults. For me, our history and our film and television are the same. It's about what stories are told about us and what stories we tell about ourselves. Centering trans artists in our viewing, listening, and reading is making a commitment to the authenticity of our narratives. It's what we deserve. It's what we should demand.
I'm sure Disclosure would've been a very different film if it had been made by cis people. May that never be possible again.
Watch Framing Agnes! Listen to One From the Vaults!