Welcome to a segment called YES NO MAYBE! During one of my day jobs, I encounter a lot of sex toys. What I've learned from this is that there are some SMART insightful and ingenious sex toys out there–that think about usability and variety and bodies. And then there are sex toys that… have not… exactly been thought out. And then there are toys that are just beyond anything I could have imagined and that's equally exciting. This is where YES NO MAYBE comes in! Let's collectively share our thoughts in the comments about the following toys! Tell me if you'd give an ENTHUSIASTIC YES to a toy! Is it something you'd put on or in your bod? A giant MAYBE to a toy we're unsure about? Or maybe you'd vote HELL NO to all of them!
Autostraddle and I are not endorsed by any of these toys or companies. This segment isn't meant to shame any toy or company that exists–like if it's out there it's because someone's weird wild brain imagined it and THAT alone should be celebrated! Let's not yuck anyone's yum while spilling if yes, we want a rainbow silicone popsicle in our bits.
SELF DELVE BERRY ON A LEAF SILICONE BUTT PLUG
This is a berry butt plug — cute! I've seen fruit and veggie plugs before! Very charming! Nutritious! Playful! Yet this one is unique, the silicone leaves titillate outside the anus and can bend to create a handle. If I stopped here with the description, I feel like we'd all be happy with this unique toy, however they have another unexpected feature: THEY CHANGE COLOR WITH THE HEAT OF YOUR BODY. Ok, coolcoolcool, I'm sold. I don't care if its a gimmick or not, gimme. Put it in a butt already! Don't you DARE think this is limited to just a berry, pals! There's ASPARAGUS, a carrot, corn, a cucumber, A CHILI PEPPER, an eggplant and MORE. This is the only salad I'm interested in!! I can't wait to get one of each and put them in a bowl on my kitchen table and trick everyone into thinking I cook with fresh vegetables! The FOOLS!
Nothing says romance quite like shoving a bottlenose dolphin up your vagina.
HER ULTIMATE PLEASURE PUMP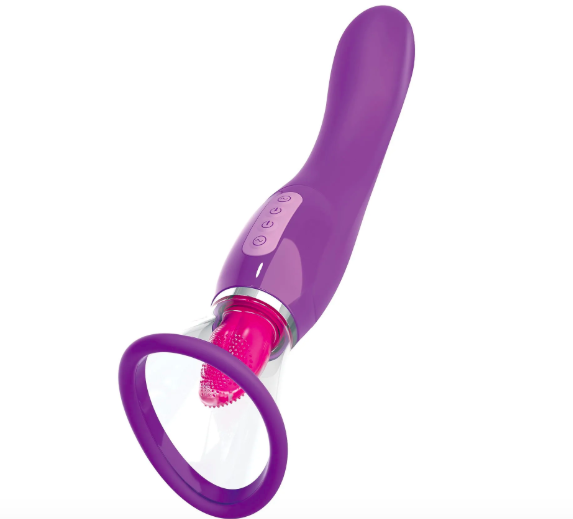 Alright, here's the deal with this, I personally dig pumps! I think they're fun! They make everything big and sensitive! This pump tho? I'm dubious. I'm questioning. I'm a little concerned. And more than that, I'm curious. As turned off as I am by *gestures wildly* this, I am 100% gonna put my vulva all up in it.
If you've been hunting for that perfect toy to use during a dark rave or when the electricity cuts out, then look no further that DazzLED Radiance! This vibrator is the "why not" of toy design. It's got two sets of lights and it can strobe in time with the vibration. Is this a gimmick? WHO CARES. I'm just going to assume most of the folks reading this are intrigued and I want everyone to know I could only find one (1) video of this brilliant beautiful toy showing off it's light display. It's also vital to note that light up your soul is part of their marketing plan.
Is my soul located in my G-spot? I'll let you know after I die.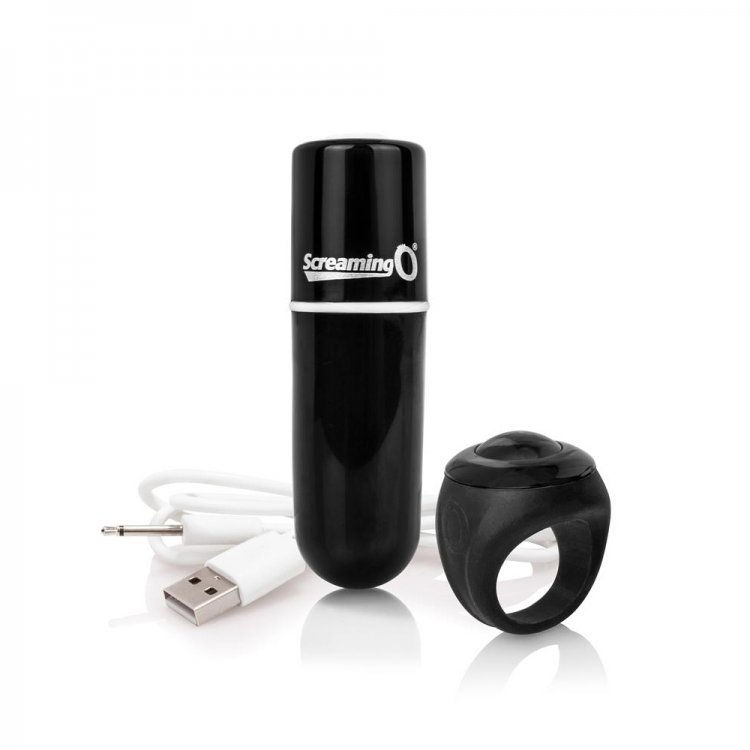 Does everyone remember thumb rings? Are those still in? If so, I'd like to make a suggestion for an improvement.
DRUMSTICK STUFFER
I let out a little involuntary gasp when I stumbled upon this toy. Gonna pass on this treasure. I can say that it's just not for me. BUT I really hope this toy finds a person to love and cherish it?! Is that YOU, reader?!
RAINBOW SPANKING PADDLE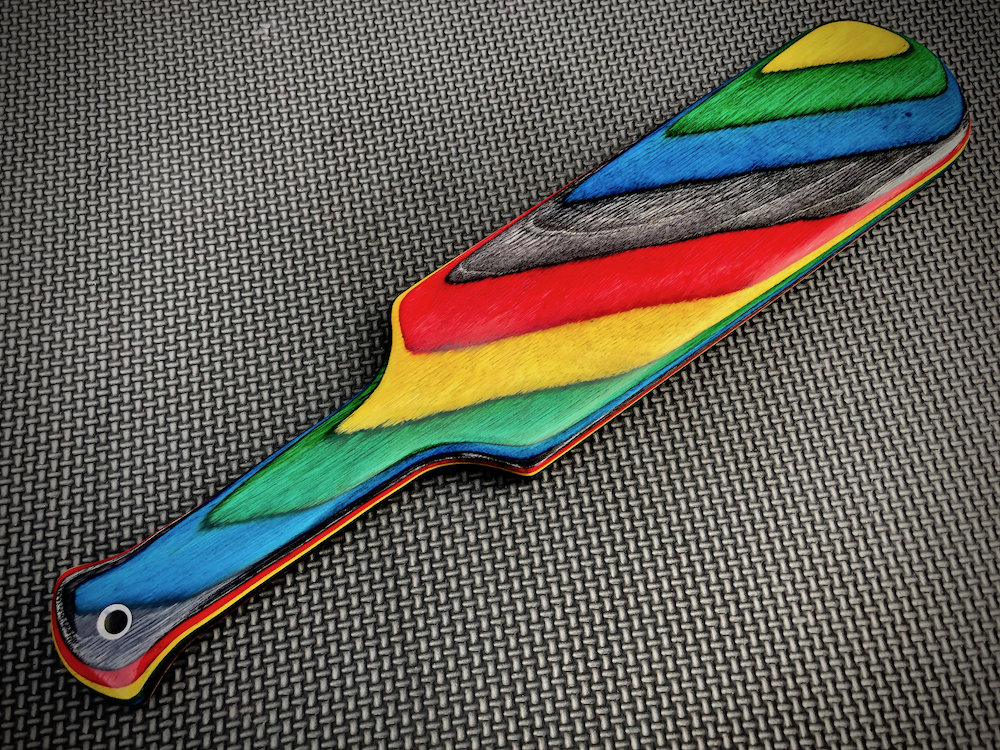 Attn: Gays! Here's a paddle for you! This paddle is YUMMY. The wood looks beautiful, the colors are gorgeous and it looks like it's got some weight behind it. Wouldn't this look beautiful hanging on your living room? I feel like the rainbow disguises it as a kink toy but I think that's because I've become really immune to sex toys being littered around a house and thinking nothing of it.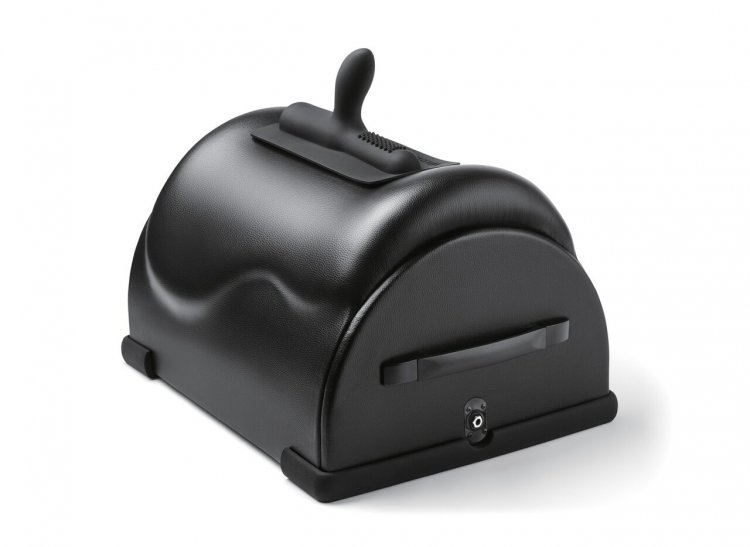 Imagine this: The Highwomen album crooning in the background, your ass in assless-chaps sitting on a cowhide rug in the middle of a stable, a coyote howling outside the window, a faint smell of straw, I actually don't know anything about ranch life and I will stop pretending I do. I'm gonna give the Cowgirl a strong Ten Outta Ten, having never turned one on or seen one in person. This toy looks like a RIDE. It's got two different dildos to choose from and app-technology to make it a great partner toy. It's also got a $1,500 price tag, officially making it the most expensive sex toy on my wishlist.