Amber was born in 1986 and grew up in Austin, Texas, where she attended private Catholic schools all her life. Amber says she always found "a way to rebel." Amber speaks Spanish fluently. She isn't a big party girl and has kept her private life very private since she first entered the limelight.
Probably the most important piece of info to you dorks will be this list of "Things That Make Amber's Home a Home," (via her Scene & Heard interview earlier this year):
THINGS THAT MAKE AMBER'S HOME A HOME:
1. My kitchen is not complete without Emeril's copper-lined pots and pans — the best.
2. Fresh flowers — I never have an empty vase in my house. Roses are my favorite.
3. Scents — Aquiesse candles and Voluspa incense reminds me of the importance of scent.
4. My parents' first record player — it's my treasure — and a collection of the best vintage vinyl that nine years of flea market and thrift store shopping has to offer.
5. The most practical item in my home (and therefore the most valued) — my Cuisinart Coffeemaker and Coffee-Mate Hazelnut Creamer.
6. Cookbooks by Padma Lakshmi, Jamie Oliver, Mario Batali, Maria Khalife
7. Mrs. Meyer's Clean Day Geranium Cleaning and Laundry products.
8. My travel journals (where I keep all my travel plans and notes) is always a black leather Moleskine notebook.
Her first gig was a brief spot in the pilot for Jack & Bobby but her breakout role was playing Maria in Friday Night Lights in 2004 — the film inspired the TV series by the same name.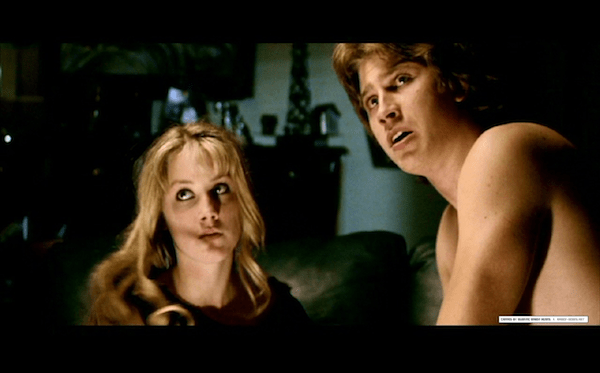 Amber in Friday Night Lights
+
In 2005's SideFX, Amber kissed a girl, but according to the Lesbian Scene Guru from ELMS, "This is just a mild scene compared to the other scenes in this movie. Heard starts to kiss Phillips on the forehead in one of those consoling kind of ways. That of course leads to a kiss, but since it is shot at a weird angle, you don't quite get to see it."

+
Here's Amber's guest spot on Criminal Minds (2006):
+
Interview/clips from All the Boys Love Mandy Lane (2006)
+
Amber played Greta on the 2007 CW series, Hidden Palms:
+
As Maja in Never Back Down (2008):
+
Now here's a movie I would've seen if I knew it existed: The Joneses, in which Amber Heard co-stars with Demi Moore and David Duchovny, from 2009:
+
A 2009 Interview with Current:
Amber's Big Gay Life: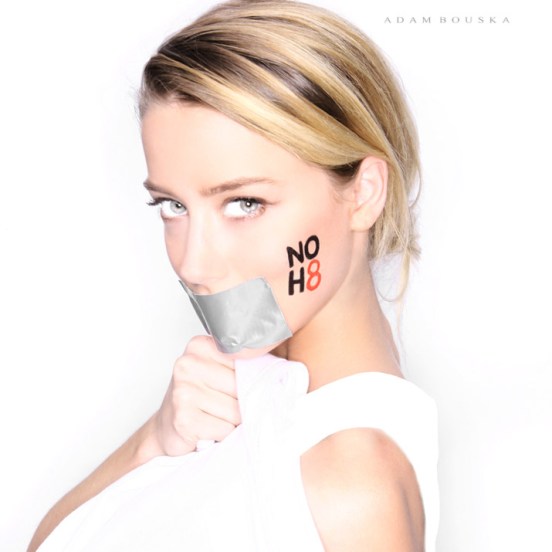 Who is Heard's girlfriend (since 2008), Tasya van Ree? She's an artist, photographer and filmmaker based in LA. Tasya van Ree took these photos of Kate Moennig: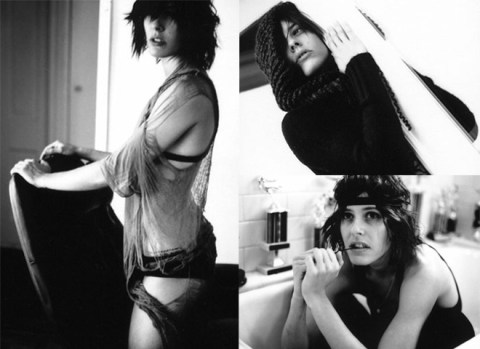 Recently Tasya founded the I Equals You project to promote equal rights for homos. Furthemore Tasya enjoys making short black-and-white films set to music, usually starring Amber Heard. You can see these on Tasya's YouTube page, and right now you can watch this one, titled "Amber Heard for Equality":
Hey-o! Look Tasya recently made a video starring The Real L Word's Tracy Ryerson:
So there you go. Now Portia De Rossi will have some serious competition on those men's magazine polls about which lesbian its readers would like to bang.
Oh and writing this article, I finally figured out where I know Amber Heard from. She was on the cover of MISSBEHAVE, my favorite magazine which has since folded: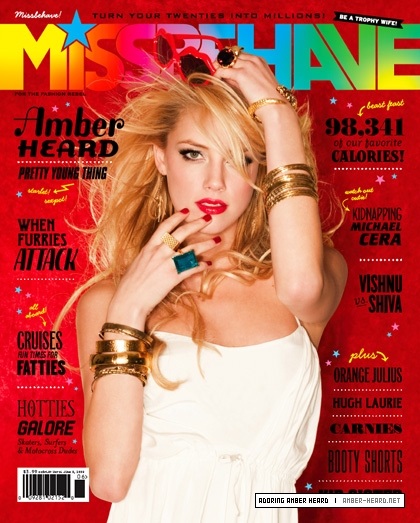 And a photograph from MISSBEHAVE has since been used on this site as an Autostraddler of the Day, back when we used to do that: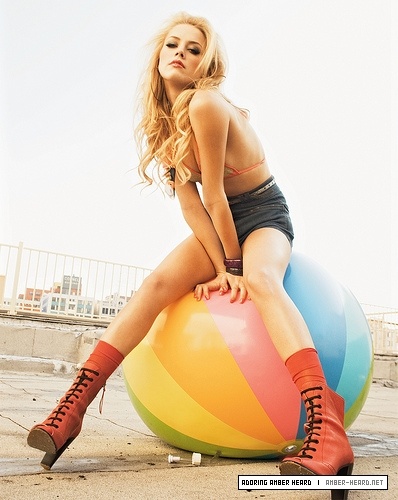 I bet you feel really really smart now. Here's another photo, from May 2010:
---
Before you go!
It takes funding to keep this publication by and for queer women and trans people of all genders running every day. And A+ members keep the majority of our site free for everyone.
Still, 99.9% of our readers are not members.
A+ membership starts at just $4/month.
If you're able to, will you join A+ and keep Autostraddle here and working for everyone?
Join A+
Pages: 1 2See entire article on one page