Lindsay's Team Pick: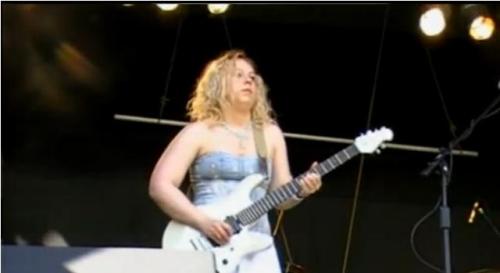 Alright, so apparently this video is from 2009 and so I'm probably a little bit behind, but for those who haven't seen it, here's Chantel McGregor, a British blues guitarist, leaving the crowd experienced with her bold (as love) take on Jimi Hendrix's classic "Red House" at the Selby Open Air Festival in Yorkshire. Oh, and she can sing too.
It should be worth noting that according to her website, McGregor, who has been playing the electric guitar since age seven, was told by an A&R exec at 14 that 'girls don't play guitar like that.' Well, sucks to be you, mysterious A&R exec, because now she's touring all over the UK, is developing a following with blues fans and has an album out (with a cover of Fleetwood Mac's "Rhiannon," because why not) and can only go up from here.
So yeah, this video is pretty great.
(video via The Daily What)