Today we have an interview with Swedish Lesbian singer Beatrice Eli who is becoming wildly popular in Scandinavia, and not just with the queer folk. Despite (or maybe because of) her lesbianism and shocking lyrics, she's smashing into mainstream media and not giving any fucks. You will love her. You are welcome in advance for introducing you to your next favorite album.
This past fall, when Button was in California, her girlfriend sat her down, plugged her phone in and said: "You have to hear this." She played "Girls," and the look on Button's face was like a five-year-old who just found out they are going to Disneyland: all she could say is "This is perfect." They kept listening, and as queer women, they deeply identified with the songs. When Button last returned to Sweden in February, she began to see Beatrice Eli's face everywhere: posters, newspapers, front pages of magazines. I've been dying to find a way to tell people about her since our discovery, so when I saw she was having a show in Stockholm, our producer made sure to set up an interview.
Since this week we're doing something a little different, we'll fit in a quick bit of travel advice: Sweden is a beautiful country, full of lovely people. It's easy to get around there as pretty much everyone can speak English and they love travelers—especially Americans, who they think are cool! Ha! The feeling is mutual. When I live on Södermalm, which is the southern-most island in Stockholm and where most of the young trendy artsy action is happening. The whole city is worth exploring though, especially Gamla Stan and Djurgården.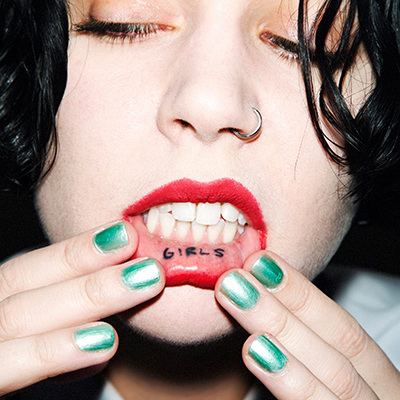 Like any artist, Beatrice Eli makes music because she loves it. It's her passion and she's been pursuing it since she was 18. She got her start in music working as a songwriter for R&B artists. As she was doing that, she began producing some of her own stuff on her home computer and putting it on MySpace. Like most of our experiences with MySpace, she admits that those songs weren't so good. Still, she got signed to a publishing company, and was determined through her long road ahead. Even in a country as open and accepting as Sweden, Beatrice was initially worried about the ramifications that coming out would have on her career. However, the public reaction in Sweden has been completely accepting, applauding Eli on her originality and fearlessness.
Things really started to take off when she released "Girls" in January of last year. She has great women on her team and uses them for projects. A few months ago, her album "Die Another Day" won Best Pop Album of the year in Sweden's most prestigious music award, P3 Guld. Winners in other categories included Swedish (and global) favorites like First Aid Kit and Tove Lo, so Eli is in pretty good company. Her success has been a little bit of the perfect storm, mixing her talent and unique attitude with the rise in feminist and queer accessibility with social media. She arrived exactly when she was needed most, and at a time when society will let her thrive.
Coming out helped Beatrice Eli to embrace her sense of self, speak honestly and openly through her music about her experiences in a way she wasn't able to when she was just starting out. We were so refreshed and excited to hear what she is doing: it's honest, it's raw, but it's not obnoxious. She's not talking about a girl that makes her wet so she can get attention and sell records. She's singing about it because she's a lesbian and identifies with it. She isn't censoring herself to make someone else happy, and she doesn't see her stuff as edgy because she is just being herself. She's not saying "fuck you" to societal norms, she's just shrugging them off.
Because of that, she is being celebrated by the queer community and feminists alike. It's a great message to give to everyone, especially young queers who are facing the challenges of finding themselves and coming out. It's an almost subliminal reminder—through catchy music—that it's okay to do you. I never had anything like this when I was coming out to normalize the situation. We can only imagine how the underlying message would have helped each one of us figure things out a bit more quickly and smoothly.

It's exciting to find more and more queer lady artists! Social media has done huge things to the indie music scene, and the creative arts scene as a whole. Not only has it cleverly side-stepped the need for a big label to sign you in order for you to become famous, the instant feedback you get from the fans and supporters is incredibly helpful and also very personal. It allows you to create a community of fans that feel incredibly connected to you and what you are doing, before you are even able to make a living off of your passion. We're so excited for the space it's began to create for talented and badass queer ladies!
What do you think? Have you found any awesome queer and feminist artists via social media? How about in real life? Let us know in the comments!