Emily's Team Pick:
Probably the reason why I follow so many street fashion blogs is because I'm unfashionable and wish I was fashionable. Which is why I particularly like Turned Out, a fashion blog that seems to focus on young hipster-y looking people. It's run by a woman named Maya (and I think her sister Greta?) who lives in New York City but has roots in New Zealand (maybe? I kind of just like to look at the pictures), and all her photographs are of women, which is great because I happen to really like women.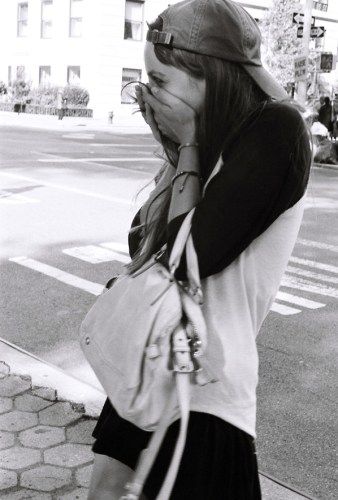 Aside from the stylish part of her blog, I also think she's a good photographer. Call me a hipster, but I really like the grainy/black and white/film-ish aspects of the pictures.
There isn't a lot of writing, which I like, because again, I just want to look at pictures. In fact, while I was looking through the site trying to find pictures for this post, I got distracted by all the pretty girls and forgot I was supposed to be writing a thing. Turned Out has been around since 2008, but it's quickly becoming one of my favorite fashion blogs. It's kind of like Lookbook, but without all the crappy entries.