Grocery shopping at Trader Joe's is a very calming experience for me. I love that everything is neatly stocked on the shelves, that the store is small and feels cozy. I always find something new to try and the best part is that checking out is fast compared to every other grocery store! I go to Trader Joe's more times than I'd like to admit in a week because I usually forget something for dinner but also the experience just cheers me up.
If you frequent Trader Joe's you know that once October hits, there's an explosion of pumpkin inside the store. It seems there's 100 new pumpkin and autumnal-themed items each fall and no matter how ridiculous or over-the-top they sound, I want to try them all. I can't quite do that but I can at least try a few! I have a really good connection at Trader Joe's and I asked her and her coworkers which fall seasonal items they recommend and I asked my Instagram followers what their favorites were too. I made a list and set out to try them. Let's see how they measure up to their name!
Here's my haul: Mini "Hold the Cone!" Ice Cream Cones in Pumpkin Ginger, Pumpkin Joe-Joe's, Organic Spiced Apple Cider, Butternut Squash Mac & Cheese, Pumpkin Waffles, Pumpkin Soup, Pumpkin Rolls, Candy Corn Popcorn, Pumpkin Spiced Pumpkin Seeds, Honey Roasted Pumpkin Ravioli and Apple Cider Donuts.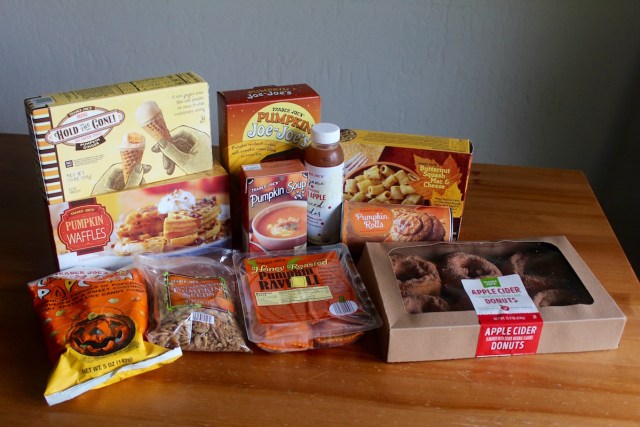 I tasted these all in one go and have rated them from 1 to 5 jack-o'-lanterns ? — one being the gross aftertaste of sickly sweet artificial flavoring and five being the euphoria a white girl in Uggs feels after taking her first sip of a PSL on a crisp fall day.
---
Apple Cider Donuts
I wanted to like these donuts but I was underwhelmed by them! They have a slight apple taste and are more cinnamony more than anything. They reminded me of the individually wrapped cake donuts that they served at my public school, which I totally forgot about but then was transported back to the cafeteria after one bite. You definitely need coffee to wash it down because these donuts are pretty dry.
Rating: 🎃🎃
---
Pumpkin Joe-Joe's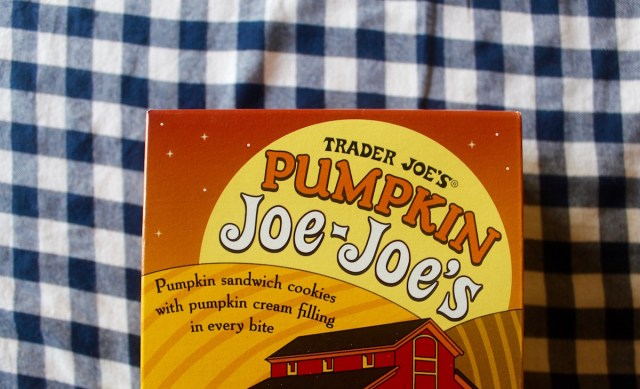 Ok, these are probably the best Joe-Joe's out of all the Joe-Joe's. I don't really like the regular faux-Oreo ones (there's just something off with them) but these are spectacular. The pumpkin cream flavor is the perfect note of pumpkin. The downside is that they are pretty sweet and my palate can only take about two.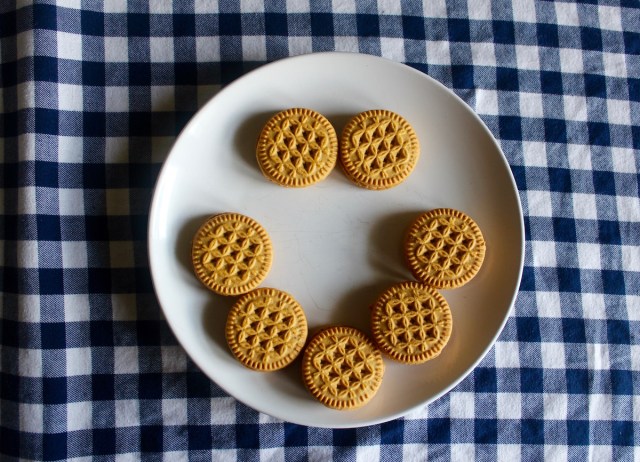 Rating: 🎃🎃🎃🎃🎃
---
Candy Corn Popcorn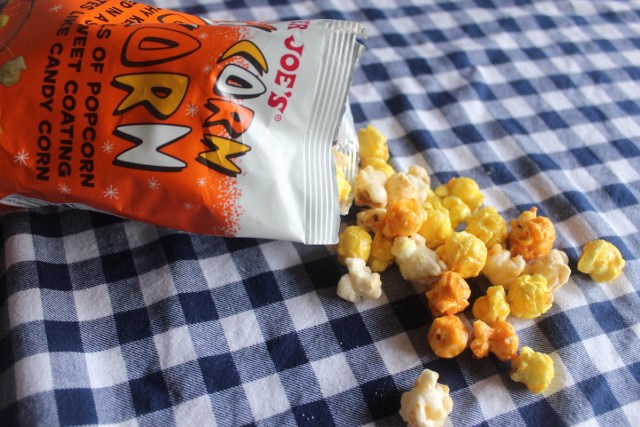 This popcorn is actually very good! But it tastes like your average candy popcorn you can get anytime. The novelty is in the Halloween colors and not much else. It doesn't taste like candy corn which is probably a good thing!
Rating: 🎃🎃
---
Pumpkin Spiced Pumpkin Seeds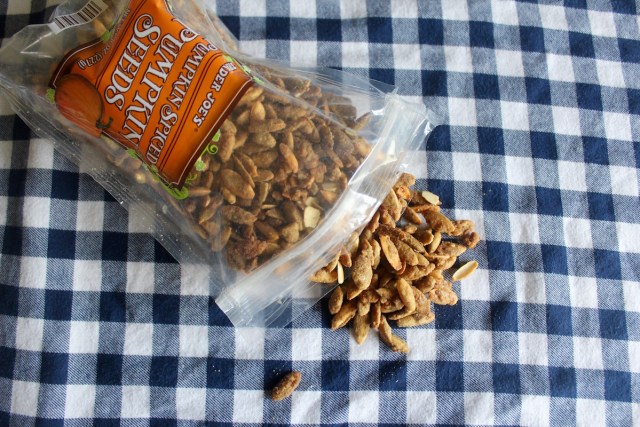 I was pretty skeptical about these. Why would you ruin a perfectly good thing that nature gave us, you know. But they were pretty great! They remind me of the candied pecans you can get at the state fair. I tried these on a salad at the demo section at Trader Joe's and 10/10 would eat that again.
Rating: 🎃🎃🎃
---
Organic Spiced Cider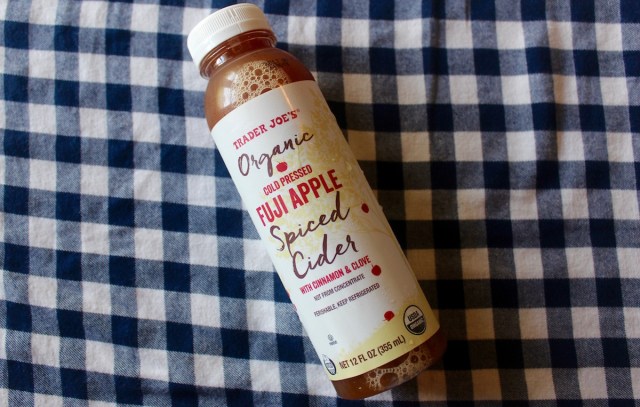 This cider tastes incredible! But it's also way TOO SWEET for me. I could only tolerate like a few sips. It's a refreshing drink, perfect for the fall in warm places like Texas.
Rating: 🎃🎃🎃
---
Pumpkin Rolls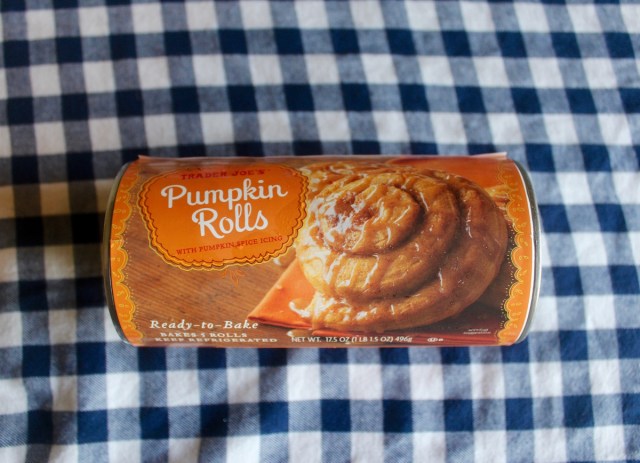 Several Trader Joe's employees recommended the Pumpkin Rolls to me so I had high hopes for these babies and oh boy did they deliver. They were soft, pillowy pastries of warm goodness that didn't go overboard with the pumpkin. Gloria could hardly wait to gobble them up.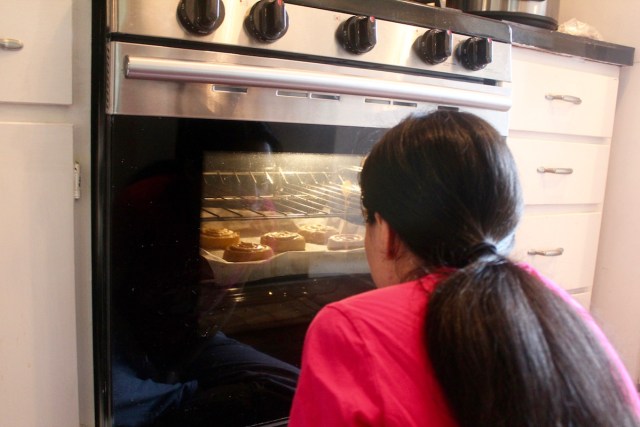 Her verdict: "It tastes like cuddling up with you and watching The Great British Bake Off." She also suggested sprinkling chopped walnuts on top to take it to the next level.
My verdict: If I were Pac-Woman and these pumpkin rolls were the little dots in the maze I had to eat, I would win every time.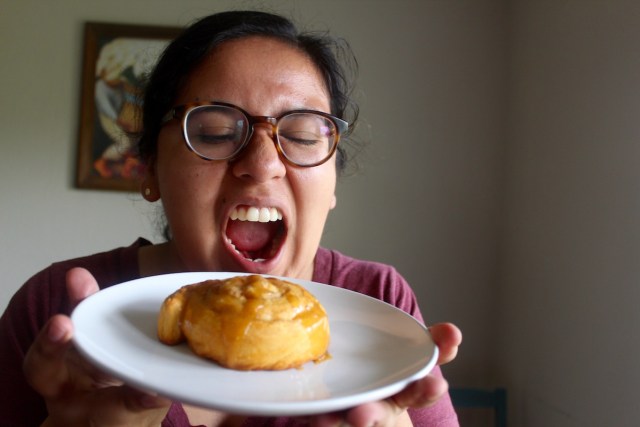 Rating: 🎃🎃🎃🎃🎃
---
Honey Roasted Pumpkin Ravioli
Finally, something savory! But alas, they were still sweet. These honey roasted pumpkin ravioli are really great if you are creative with how you make it because on their own, they taste like straight up pumpkin puree inside a pasta pocket. I whipped these up with a sage brown butter sauce and topped it with toasted pine nuts and parmesan. It was a magnificent lunch. I recommend balancing the sweetness with adding more salty and nutty flavors.
Rating: 🎃🎃🎃🎃
---
Butternut Squash Mac & Cheese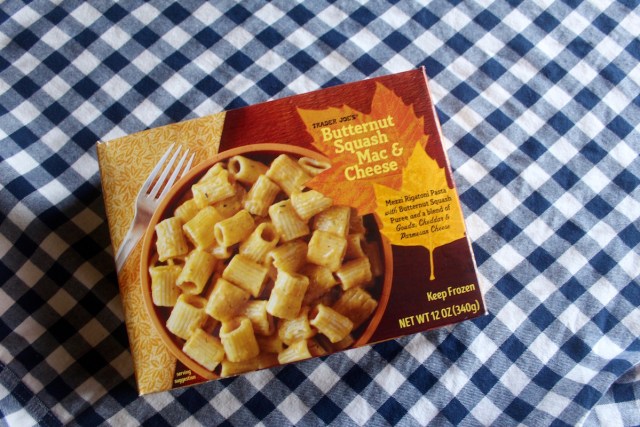 I've made many butternut squash pasta dishes in the past and was skeptical of this mac & cheese. Surely, I could make something similar with fresh ingredients. I'm here to tell you that I'm wrong. For the price and how easy this is to make, this mac & cheese wins everything this fall. It's fucking delicious and I was so sad when it was done. It's more flavorful than the regular TJ's mac & cheese. My main feedback is that you can easily dry this out in the oven so keep an eye on it. I added a sprinkle of water to it half-way through and it helped keep it moist.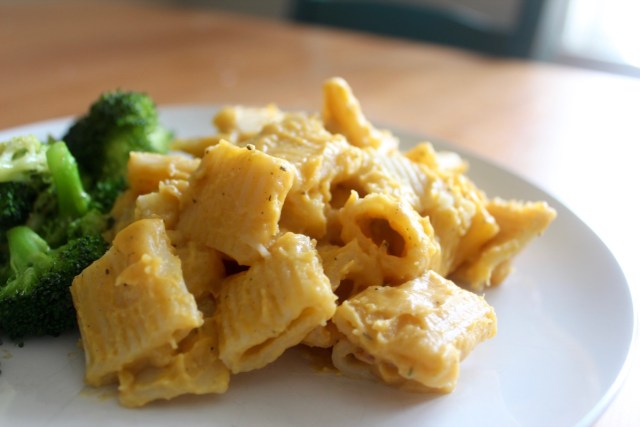 Rating: 🎃🎃🎃🎃🎃
---
Pumpkin Soup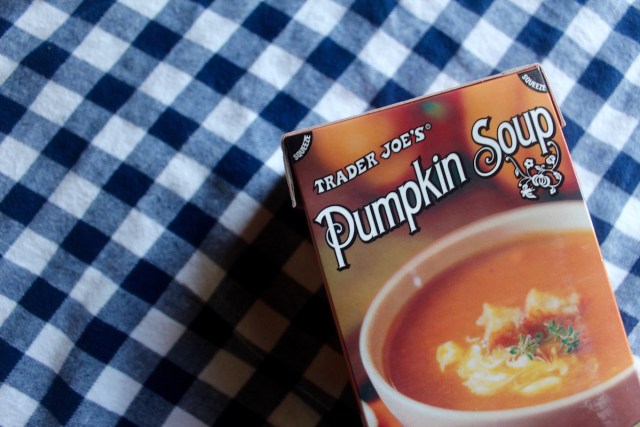 I've never had pumpkin soup before and this was pretty tasty. I would eat this on a chilly night with a really fancy crouton or a crispy baguette.
Rating: 🎃🎃🎃
---
Pumpkin Waffles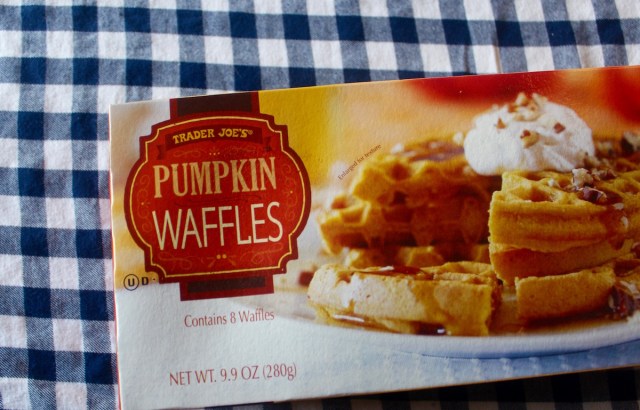 I was expecting these to be too sweet for me to but I was pleasantly surprised! They hit just the right notes and had a pleasant pumpkin taste.
Rating: 🎃🎃🎃
---
Mini "Hold the Cone!" Ice Cream Cones in Pumpkin Ginger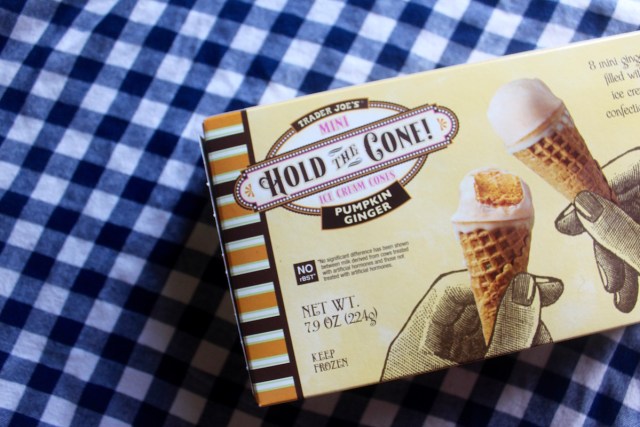 Many Trader Joe's employees raved about these tiny cones but I thought they were just ok. I loved the pumpkin ice cream and ginger cone combination but I really disliked the white confectionary coating. The coating really put a damper on the whole treat for me.
Rating: 🎃🎃🎃
---
What are your favorite fall seasonal items at Trader Joe's? Do you agree or disagree with my jack-o'-lantern ratings? Let me know in the comments!