Someone sent me and my wife anonymous donuts this morning! Thank you if you're out there! I hope they're not POISONED!!! Here's your midweek Pop Culture Fix!
---
+ Warrior Nun showrunner Simon Berry posted a couple of pages of a scene that never got filmed, and therefore didn't make it into the show — and it is pretty dang queer and cute! I actually started making a silly stick-person comic book page out of it, but ran out of time — don't worry, though! You can see my extremely professional art below!
Ok folks, here's the infamous scene 18 that we never shot. Comes before the running over water scene. #WarriorNun10M #SaveWarriorNun pic.twitter.com/aK0jkknBLQ

— Simon Barry (@SimonDavisBarry) February 19, 2023
+ ART!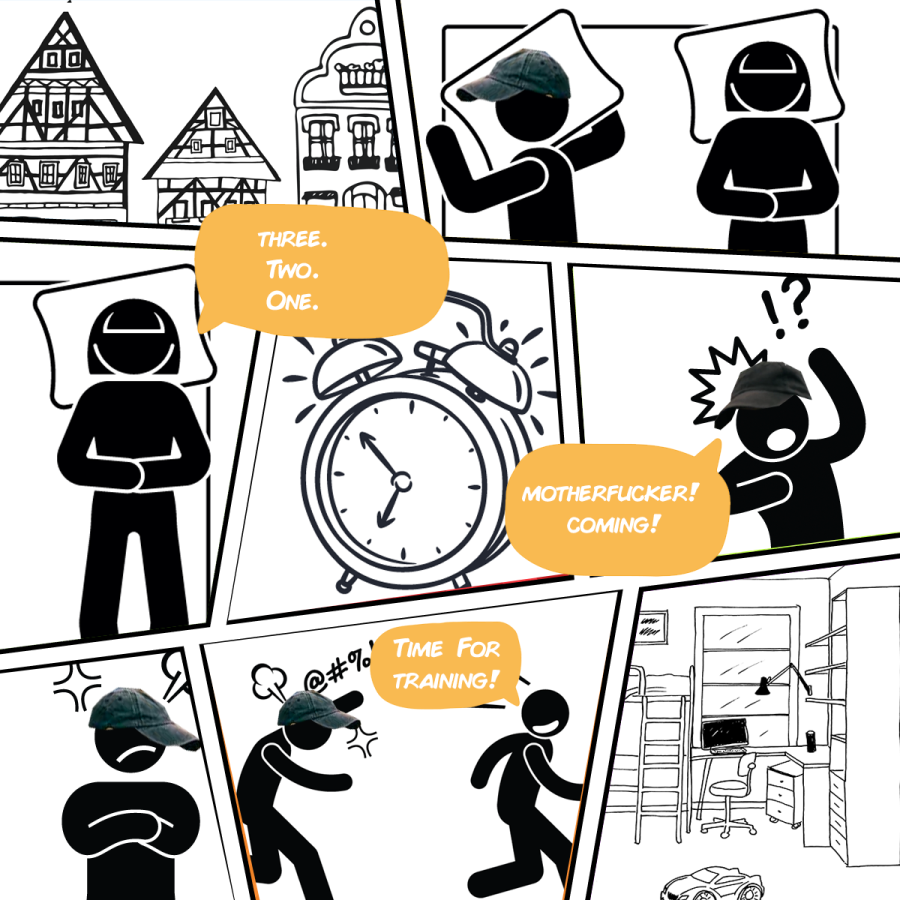 + Related?! Margot Douaihy's Scorched Earth stars a chain-smoking tattooed lesbian nun.
+ Javicia Leslie's got a new role in an ABC police drama pilot.
+ Rutina Wesley on playing Maria in The Last of Us.
+ Queen Latifah will host the 2023 NAACP Image Awards.
+ Exploring queer love in Star Trek.
+ This made me and Natalie laugh so hard.
🗣️This is how announce you're coming back to the league!

Brittney Griner re-signed with the Phoenix Mercury today 🔥 @BleacherReport pic.twitter.com/nUfAMS7x4Y

— highlightHER (@HighlightHER) February 21, 2023
+ Turns out Shel Silverstein made the perfect cartoon for queer Jews.
+ Queer K-pop Star Jiae on why she doesn't identify as a lesbian.
+ HBO has a working template for queer stories — but that's only half the battle.
+ Netflix star Francesca Farago on how dating shows like Perfect Match are changing the game for LGBTQ representation on reality TV.