feature image via @astraeafndtn on instagram.
---
I've been working in lesbian media for nearly 12 years now, but until a few weeks ago, I'd never attended an LGBTQ+ non-profit event in which even half of the attendants were women and/or trans, let alone nearly all of them. But then I went to the Astraea Lesbian Foundation For Justice "Fueling the Frontlines" gala with my friend and yours Erin and had a few cocktails and saw a lot of my favorite Queer Media Friends and also I made all my instagram followers jealous because I was in the same room as Noted Astrologer Chani Nicholas AND ALSO — there were women everywhere, because it was Astraea, and this is what they do.
We hear a lot about GLAAD and The HRC and The Gay and Lesbian Task Force. but honestly we don't hear enough about Astraea. I imagine that's for many of the same reasons it was created — that even within the LGBT movement, women and trans people have often struggled to have their voices heard or their visions prioritized. As the legend goes: in 1977, a small group of women sat around the table and said "if there's going to be a women's movement that prioritizes the needs of lesbians and women of color we're going to have to fund it ourselves," and then they did. Over the past four decades, Astraea has given over $40 million to grassroots activists all over the world.
Born out of a lesbian feminist ethos, Astraea is the world's only foundation exclusively dedicated to supporting LGBTQI organizations both in the U.S. and internationally, focusing exclusively on organizations and social change efforts that are led by lesbians and queer women, trans and gender non-conforming people, intersex people, and people of color. And while it's been exciting to witness other LGBTQ and women's organizations prioritizing the needs and voices of queer women and people of color, there's something truly majestic about an organization that's been doing it from the jump.
The @AstraeaUpdates Fueling the Frontline Awards is rapidly becoming my favorite night of the year. They do crucial work advancing LGBTQ rights around the world. Watching my dear friend @chaninicholas being honored this year AND introduced by @SmartAssJen made it all the sweeter. pic.twitter.com/S49nzYqDQW

— Laura Zak (@la_wa) November 9, 2018
In The Beginning…
Astraea started small: their first grants, distributed in 1980, ranged from $100 to $1,000 each, and included aid for lesbian mothers attempting to keep custody of their children, support for the rights of women in prison and backing for a lesbian choir. They also contributed funding to enable a performance and library space for Azalea, the literary collective that published a short-lived but beloved lesbian magazine for women of color.
But it wasn't until 1990 that the word "lesbian" was added to Astraea's name. "It was a compromise that was very painful for almost all of us sitting there," remembers founding mother Achebe Powell of the organization's launch. "That we would not put the word 'lesbian' in it because we felt that we would not get the funding, we would not get what we needed in order to do the work."
When Astraea "came out" as a lesbian foundation, it was not to improve their access to donors. It was "a political act to recognize the often invisible multi-racial lesbian feminist labor and leadership in all kinds of progressive movements." Lesbians were (and are) "politically active in every movement," noted then-executive director Katherine Acey, but that prominence and work was often erased. Elevating it would require putting that word front and center, and so they did.
Astraea created the Lesbian Writers Fund in 1991, following Sarah Schulman's report for Astraea that investigated the (lack of) foundation support for lesbian literature (which Schulman also discusses in her book The Gentrification of the Mind). Winners of the fund, established with a gift from philanthropist Jane Drury, have included Audre Lorde, Adrienne Rich, Jewelle Gomez, Chrystos, Cheryl Clarke, Dorothy Allison, Gloria E. Anzaldúa, Nikky Finney and Sassafras Lowrey.
In 1994 — long before most public or private foundations had taken notice or started to care — Astraea broadened its funding focus to include trans-led organizations and projects. Today, 50 percent of its grants go to groups working on trans rights and justice.
The first international fund for LGBTQI rights was launched by Astraea in 1996 and in the 2000s, the newly established Movement Building Initiative began providing large, flexible, multi-year grants to autonomous LGBTQI POC-led organizations like North Carolina's Southerners on New Ground and New York's Audre Lorde Project. Subsequent initiatives have included the lesbian Visual Arts Fund (est. 2002), the Global Arts Fund (2013) (recipients include your fave Be Steadwell), the LGBTQ Racial Justice Fund (2013), CommsLabs (2014) and The Intersex Fund (2015).
Fueling the Frontlines
The gala I attended along with 200 others that evening, emceed by Future Khan, was honoring four grassroots activists, leaders and organizers leading LGBTQI+ movements in the United Sates and around the world: Malkia Cyril (founder and executive director of the Center for Media Justice), Alicia Garza (founder of the Black Futures Lab and co-creator of the Black Lives Matter Global Network), Chani Nicholas (queer social justice astrologer) and, finally, our very own Jeanne Córdova, the late author and activist, who left a portion of her estate to Autostraddle when she died in 2016.
Córdova's spouse Lynn Ballen accepted the award on her behalf, and made everybody cry while reading a section of Córdova's "Letter About Dying, to My Lesbian Communities."
Rutina Wesley and Dawn Lyen-Gardner of Queen Sugar presented Garza with her award for "transforming our righteous outrage to strategy, action and vision."
Actress and activist Rosario Dawson made a surprise appearance and spoke on allyship, noting "my first rule is to always follow queer and trans leadership when it comes to being a better ally."
"Change is a long-haul proposition," said Astraea's Executive Director J. Bob Alotta. "Our founding mothers laid the foundation for an enduring and dynamic practice, raising an initial $200 in 1977. They chose to call that practice FEMINISM. Now, 41 years later, we have raised over $40 million dollars for LGBTQI grassroots activism in over 100 countries and 48 states."
The Jeanne R. Córdova Fund
"Jeanne looked ahead and saw her generation of lesbian feminist activists," said her partner Lynn Harris Ballen, "many of whom had been blessed to make comfortable lives for themselves, many of whom didn't have children of their own, and felt it was really important to get the word out to them about giving to their lesbian and queer children, about giving back to their community." A significant portion of Córdova's estate went to Astraea, establishing a fund that will give $2 million over ten years to Astraea to support the same movements that supported her as a young Chicana lesbian activist.
This year, The Jeanne R. Córdova Fund awarded $130,000 in grants to ten grassroots organizations across Latin America and Southern Africa that focus on movement-building, human rights, journalism and cultural activism among lesbians, feminists, butch and masculine and gender non-conforming communities.
In Latin America, they aimed to support intersectional LBQ organizing at the forefront of resistance to right-wing actors in the region. In Southern Africa, the Córdova Fund has contributed to a long-standing history of feminist organizing in the area, as well as emergent autonomous LBQ women's organizing.
The Fund supported Ecuador-based Mujer y Mujer's self-care retreat for 11 LGBTI+ activists from four different regions to recharge and reflect on their strategies and activism against increased attacks from conservative and religious movements.
In Paraguay, it contributed to providing critical safe spaces for "La Serafina," a vibrant cultural community center directed by Aireana, an organization that challenges stereotypical gender roles and supports LBQ leadership through theater, dance, cultural activism and political education.
In Zimbabwe, grants supported a LBT advocacy symposium hosted by PaKasipiti, which will serve as a forum to address the demands of national and regional LGBTQ and feminist coalitions.
In South Africa, the fund assisted the black lesbian feminist Forum for the Empowerment of Women's Rainbow Activist Alliance, a network of 15 community-based LGBTI organizations across South Africa working for better public health care, a just criminal justice system and more black lesbian leadership.
The Future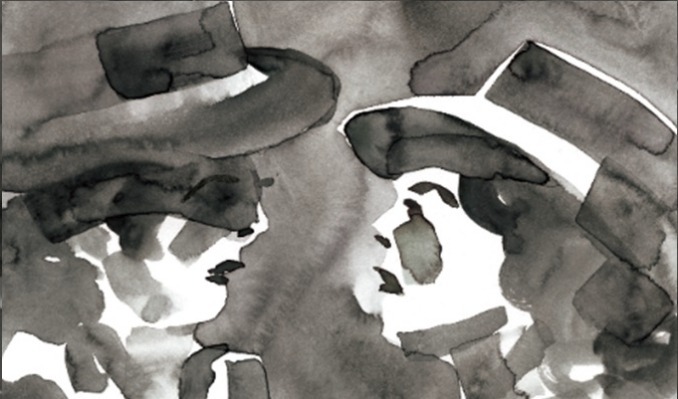 At a time when the world is definitely falling apart and our days on this tender planet are perhaps numbered, Astraea continues to grow and contribute. In addition to their work around the world, this year the U.S. Fund delivered $1 million in grants to 32 organizations in 13 states, including Atlanta's SPARK! Reproductive Justice Now, Albuquerque's Young Women United, New York's Community United For Police Reform, Arizona's Mariposas Sin Fronteras, and the Black LGBTQIA+ Migrant Project.
Astraea is hosting a fundraising event on December 13th at the Ace Theater in downtown Los Angeles, at which our beloved Ellen Page and Kiersey Clemons will be participating in a live-reading of Casablanca that reimagines the classic love story as queer. Page will play Bogart's character, Clemons will play Ingrid Bergman's, and Olivia Wilde will be playing Kiersey's spouse Victor Laszlo. Other performers include Indya Moore, Emily Hampshire and Hannah Gadsby. Everybody will be dressed in period attire and enjoying cocktails and nostalgic memorabilia. You can buy tickets here.