Welcome to Gal Pal Week on Autostraddle.com! Usually, our queer identities are discussed in three contexts: relationships, family, and politics. But our queerness plays a role in our friendships, too, and this week is all about that. We're celebrating gals who are genuinely pals (not girlfriends labeled "gal pals" by weirdo mass media.) We've got lots of fun content lined up — most notably a set of Queer BFF interviews — as well as new "gal pal" merch you're gonna love!
Real, organic friendships between two women on television aren't easy to find; those kinds of friendships between two queer women are as rare as unicorns. So to kick off this week, we're counting down ten of our favorite TV gal pals.
---
Shane and Alice, The L Word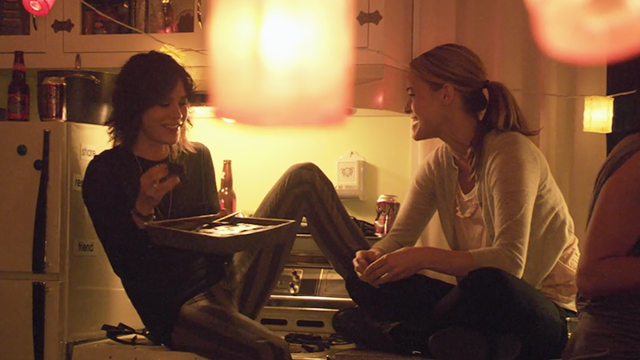 Neither Shane nor Alice were great at love, but they were the best at being best friends. Whether they were comforting each other's heartbreaks, dropping tough-to-take truth bombs, forgiving each other for their fuck-ups, or baking gay brownies, they always showed up for each other when it counted. They were the only relationship on The L Word that was sure to last forever.
---
Santana and Quinn, Glee
Sometimes gal pals never cross the friendship line; sometimes they do. Forever gal pals bounce back from their scissoring shenanigans and fall back into being best friends again. So it was with Santana and Quinn, who enjoyed a drunken hook-up at Mr. Schuester's (non-)wedding, but had no trouble returning to their former status quo: tough love and performing in their high school cheerleading uniforms far beyond an acceptable age.
---
Willow and Buffy, Buffy the Vampire Slayer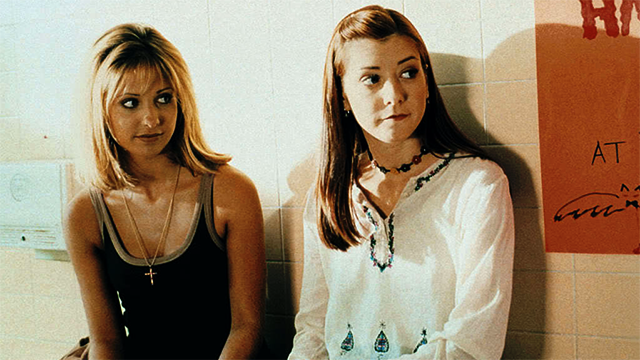 Buffy revealed herself as bisexual in Buffy the Vampire Slayer's season eight comic books, did you know? Which means she and Willow are two of the greatest queer gal pals in history. Not only did they constantly bring out the best in each other; they literally saved the world over and over and over again. You can call a real gal pal in the middle of the night if you need to talk about your feelings. You can call the best gal pal at any time to help you thwart the Apocalypse.
---
Big Boo and Nicky, Orange Is the New Black
Big Boo and Nicky's competitive gal palship keeps them on their toes. When Nicky comes back from max (and she'd better!), we assume they'll pick right up where they left off.
---
Madam Vastra and River Song, Doctor Who
Oh, you know, just a lesbian lizard woman from the dawn of time and her bisexual half-Time Lord gal pal. Sometimes they do things like make dinner plans via wibbly-wobbly time-traveling communication devices; sometimes they do things like save each other's spouses. Either way, it's always an adventure.
---
Tasha and Papi, The L Word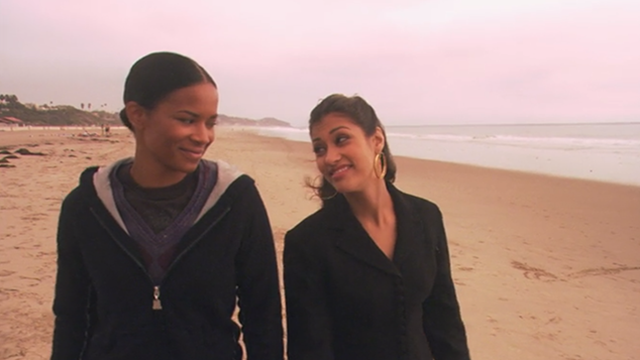 A no-chemistry, one-night hook-up in college led Papi and Tasha to being two of the most relatable, least insufferable people in all of The L Word history. With all the entitled hijinks going on in WeHo, it's no wonder two of the most down-to-earth, loyal women gravitated toward each other. It's too bad Tasha couldn't save Papi from falling off at the earth at end of season five, the way Jenny and Sounder II drifted out to sea.
---
Bo and Tamsin, Lost Girl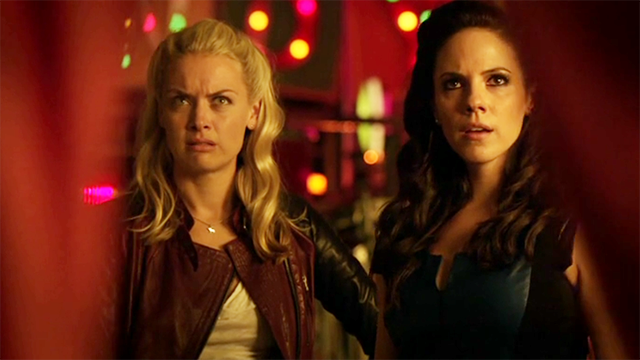 The best gal pals can survive universe-shattering disasters and an occasional bout of unrequited love — as with Bo and Tamsin, who sometimes make out to power up Bo's succubus energy reserves and sometimes make out because Tamsin's heart gets tangled up, but mostly don't make out and instead spend their time fighting humans and fae to keep the earth safe from the hell beasts that are constantly trying to blow it up. They always put the other person's best interests first and they're the only ones who can consistently make each other belly laugh. It's a gal pal-ship made in Valhalla (literally).
---
Max and Anne, Black Sails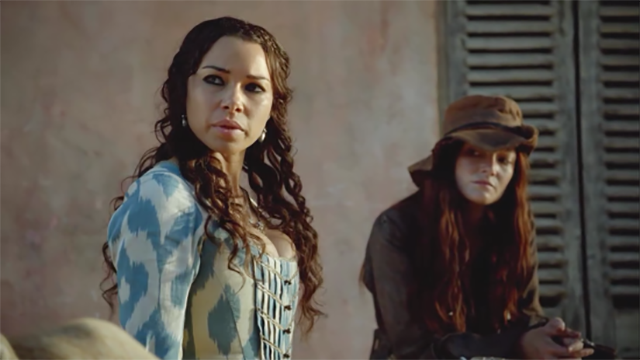 It started when Anne tried to keep Max from getting abused aboard her boyfriend, Jack's, ship. Anne stood guard outside Max's door and threatened to do a lot of gruesome things to the sailors if they stepped out of line while they were in with Max, who was a sex worker repaying a debt to Jack at the time. It progressed to Anne and Max sleeping together and confusing Anne's cynical heart a whole lot. And it ended with Anne returning to her boyfriend, but tag-teaming with Max to bring home a whole lot of treasure. Just a couple of queer pirates sailing the high seas, hand-in-hand.
---
Alison and Emily, Pretty Little Liars
Before Alison was buried alive by her mother and pulled from her would-be grave by an elderly seer, Emily was her favorite Pretty Little Liar. Posing as a ghost, she pulled Emily from a lodge fire and a carbon monoxide-filled barn, where Emily had driven at the behest of a talking doll. As for Emily, she never really believed Alison was dead; she knew she had to be hiding under one of those masks of her own face, somewhere out there. Yeah, they kissed and kissed and hooked up at least once, and maybe what they feel for each other will one day evolve into something more, but while they're on the run from the omniscient cyberterrorist ninja who is trying to ruin their lives, they lean on each other in gal pal-ship. Emily staying friends with an ex is a big deal. Almost as big a deal as one of Emily's ex-girlfriends being alive.
---
Poussey and Soso, Orange Is the New Black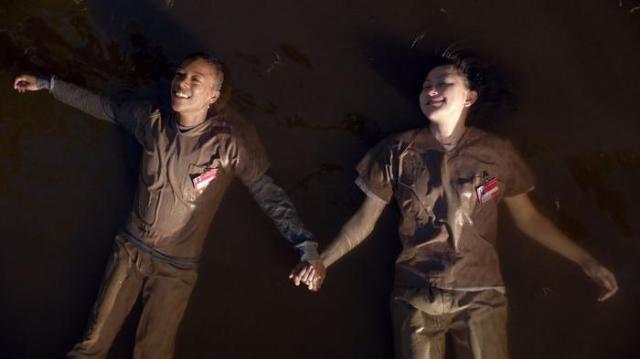 Poussey wanted a girlfriend. Soso wanted a prison family. They ran into each other occasionally, enjoyed some time in the same cult, but it wasn't until Poussey saved Soso's life that either of them realized they might have something special together. Are they friends? Are they more? For the moment, they're gal pal sea otters, floating in a pond, hand-in-hand. And that's just enough.
---
Did I miss your favorite TV gal pals? Notify me immediately in these comments!