Hello, pumpkin seeds! Today, I'm going to a bottomless tequila and mexican food brunch. When they tell you dreams don't come true, they're lying. And now, without further ado, a roundup of straight heartwarming good gay news! But first, footage of me waking up in the morning.
The Victory Rounds: Quick Hits
+ Marriage equality just set in in six more states. Alaska, Arizona, Idaho, North Carolina, Wyoming, and West Virginia, set your phasers to stun!
+ Utah's Supreme Court lifted a stay on same-sex adoption today, giving tons of gay couples the chance to start a family.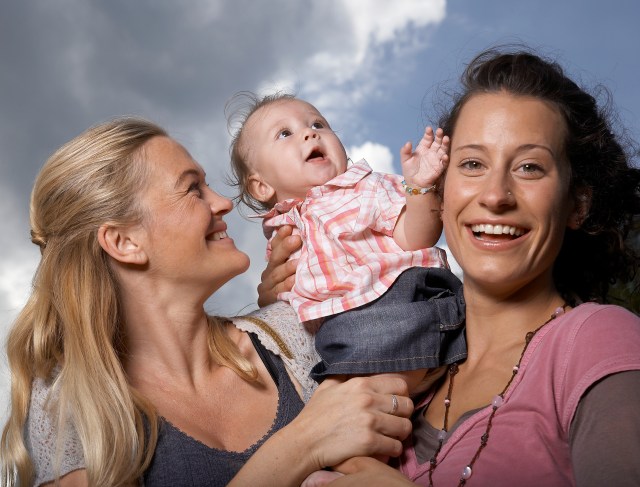 Demi Lovato on Feminism, Fame, Fortune
In a series of recent interviews, Demi Lovato talked women's empowerment, how fame changes people, and Beyonce. Typical.
The Wonder Woman Movie Will Have a Woman Director!
Warner Brothers, much like me and you, want a woman at the helm of the Wonder Woman movie.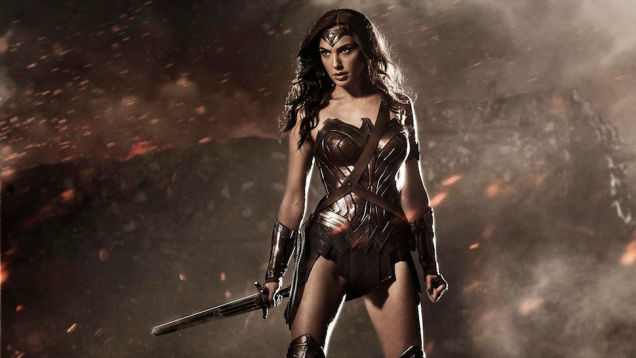 According to Forbes, the list includes Catherine Hardwick (Twilight, Red Riding Hood), Mimi Leder (Deep Impact, The Leftovers), Julie Taymor (The Tempest, Spider-Man: Turn Off the Dark), Karyn Kusama (Aeon Flux, Jennifer's Body), Emmy winner Michelle MacLaren (Breaking Bad, Game of Thrones, The Walking Dead), Tricia Brock (The Walking Dead, Community), and Oscar winner Kathryn Bigelow (Zero Dark Thirty, The Hurt Locker).
Meet Bandida, The Badass Latina Clothing Brand
Bandida combines a Latina feminist ethos with crop tops, and that kind of combination is pretty much a guarantee that it's gonna be good.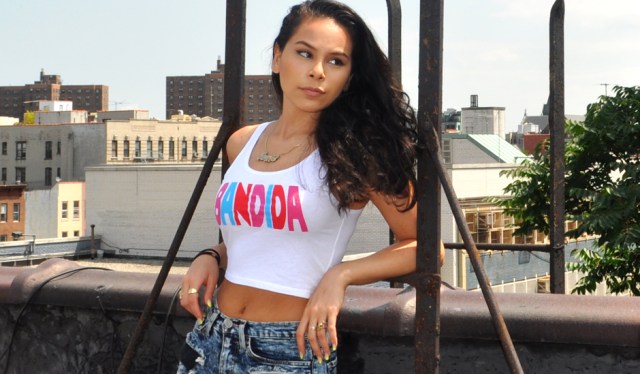 Feministing recently sat down with founder Jaime Balbuena for a whole lot of amazing and an awesome Q&A:
Art can be a voice for everyone, and cultures of resistance definitely add an exciting voice to art. I incorporate feminism and Latinidad into my art by transmuting Spanish words which were once oppressive into terms of endearment and hopefully empowerment. Latina femininity is complex, and our identities are up to us individually to craft. The words I reference have empowered me to reject other people's projections of what they think I should be, both from inside and outside of my culture. Connecting with other women who know just where I'm coming from has been the best part of it. I think the shirts are the design, and the human connection is the art.
WATCH: Adorable Videos Care of GLAAD, Adorable People
GLAAD's new video series "All Access" interviews newsmakers, hit-makers, and other people making a difference for LGBT equality. From Laverne Cox to "Faking It" stars Rita Volk and Michael Willett, you'll probably find yourself wishing you could gobble up every episode. So get crackin'!
I Don't Wanna Wait to Go to Dachsund's Creek
I spent a lot of my youth watching Dawson's Creek reruns at my friend Paige's house early in the morning. This is so much better than Dawson's Creek.