Happy 4/20! Happy Easter! Happy Pesach! Happy Sunday Funday! Now put down those Peeps and dig in to some good gay news.
Laura Prepon is Doin' Time Full Time Next Season on OITNB
If all you wanted for Christmas was more Alex Vause, you're in luck: should OITNB make it to Season 3, Laura Prepon will be there as a regular.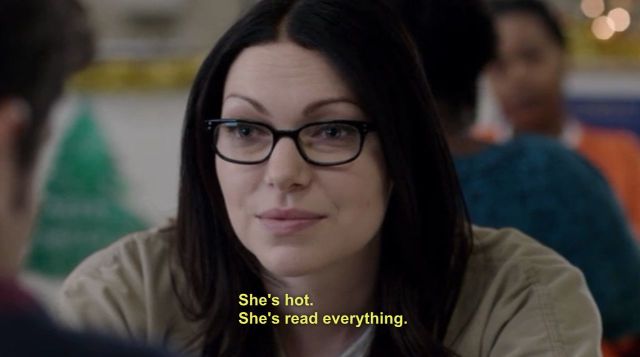 Laverne Cox > Justin Bieber
Justin Bieber has been pushed from #1 in the TIME 100 reader poll to #4, signifying another blow for the former Twitter Trending Topic himself and a huge victory for the new occupier of his throne: the one, the only, the totally fucking rad Laverne Cox.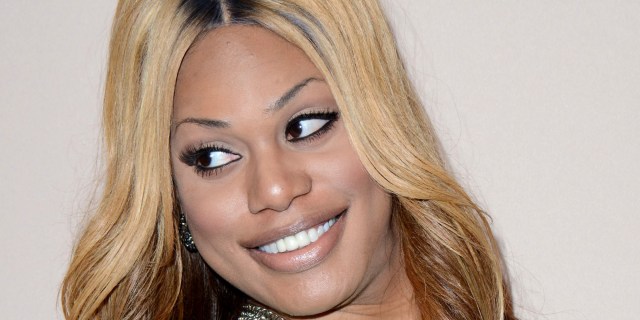 Westboro Can't Touch This
When Westboro Baptist Church went looking for trouble at UMass, trouble is what they found. Picture it: five homophobes, 1,500 queers and allies.
Mary Lambert's Got A Whole Lotta #BodyLove
Every day this week, Mary Lambert will Instagram a photo of part of her body and tell the world why she loves aforementioned part of her body. Because she's amazing like that.
South Carolina Is Becoming Gay Central
+ Residents of Latta, NC lost their police chief in a homophobic whirlwind when their Mayor decided to take action against her based on her sexuality. But they're not happy about it – and they won't back down.
Moore has received much support from residents of Latta, whose total population is about 1,400. In addition to those who attended Thursday's meeting, others protested at the Town Hall Wednesday. "This woman has been a veteran of the department and a pillar of this community for years,wp_postsMoore supporter Kevin Drawhorn told WBTW at the rally Wednesday.
+ The cast of Fun Home: The Musical is headed to South Carolina to protest LGBT curriculum cuts at the College of Charleston.
Gay Rights in 'Nam
Vietnam's ban on gay marriage could soon come to an end. What's the impact?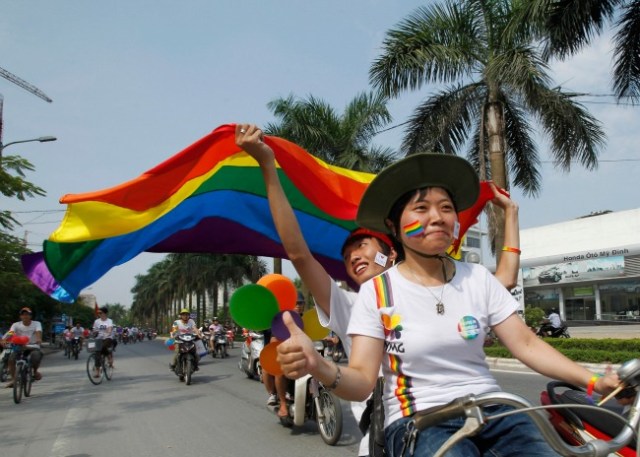 Prop 8 Lawyer Has Found Himself Planning a Gay Wedding
Attorney Charles Cooper fought for Prop 8, and has made actual legal arguments claiming gay marriage would destroy everyone else's marriages. Now, his daughter's out and in love – and he's helping her plan her super-gay marriage.
The revelation is an unexpected footnote in the years-long debate over Proposition 8, the California measure struck down by the Supreme Court last year. It is also offers a glimpse, through the eyes of one family, of the country's rapidly shifting opinions of gay marriage, with most public polls now showing majorities in favor of allowing the unions.

Cooper learned that his stepdaughter Ashley was gay as the Proposition 8 case wound its way through appellate court, according to a forthcoming book about the lengthy legal battle. And with the Supreme Court ruling now behind him, Cooper cast his personal opinion on gay marriage as an evolving process.

"My views evolve on issues of this kind the same way as other people's do, and how I view this down the road may not be the way I view it now, or how I viewed it ten years ago," Cooper said in journalist Jo Becker's book "Forcing the Spring: Inside the Fight for Marriage Equality."
Kittens, Inc.
It's exactly what you think, and totally worth watching.