Hello, world at-large! I don't know you, but I love you. Happy Sunday Funday!
I feel as though it has been a rough week, no? I really wanna hug you, to be honest. Instead I'm going to raise your spirits with almost 5x the normal amount of baby and/or small-ish animals normally made available to you on Sundays and top it all off with some amazing updates from the Queer Front!
The Couple That Got Married in Times Square
Congratulations, Renee and Chris!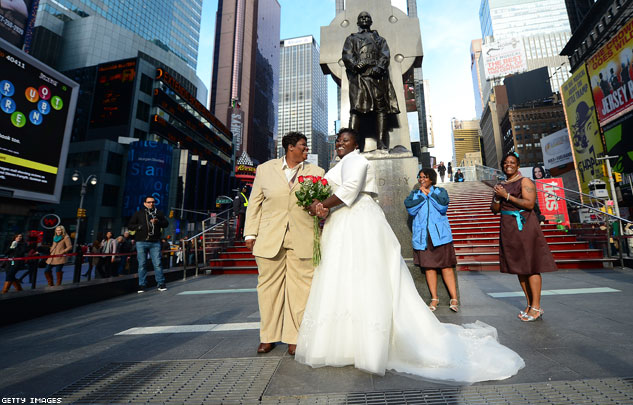 Read A F*cking Reddit AMA
Jeanne Thornton, who wrote a ridiculously good book I love, is doing an official AMA on Reddit. At 4 PM on Monday, just head over to http://www.reddit.com/r/IAmA/.
CAT SANTA
No editorial needed. Just angry naps.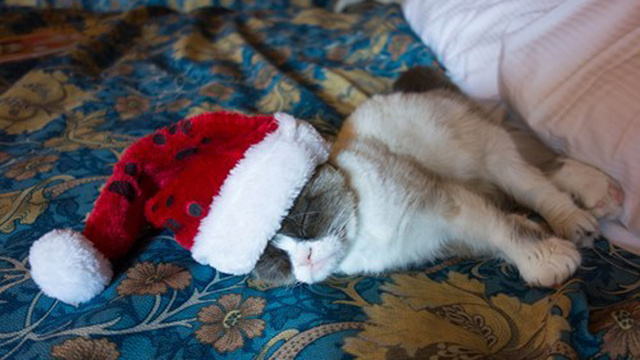 Stateside
+ HBO has ordered a comedy pilot about three queers in San Francisco.
+ In Michigan, many forms of discrimination just became illegal in the most passive-aggressive way possible:
The 2012 Michigan legislative session ended without full votes on several controversial bills that would have allowed adoption agencies and healthcare professionals to deny services to LGBT couples and individuals on the basis that such service violated the professional's moral or religious convictions.
+ Florida elected two homos this year! It's historical and stuff.
+ I just wanted to take this opportunity to say "queer mormon choir" which exists now in Utah.
Meanwhile, In Chile…
The Chilean government apologized Friday to a lesbian judge denied custody of her three children specifically because of her orientation. Chile will also pay the judge, Magistrate Karen Atala, $70,000 along with getting her medical and psychological treatment in the wake of their discriminatory and ignorant decision.
2012's Greatest Cats
Including, but not limited to: cat memes, cats in ties, weather map cat, interrupting cat and the cat who is best friends with a grandma AKA an elderly woman you could see yourself turning into, you know, eventually, when you're older and stuff.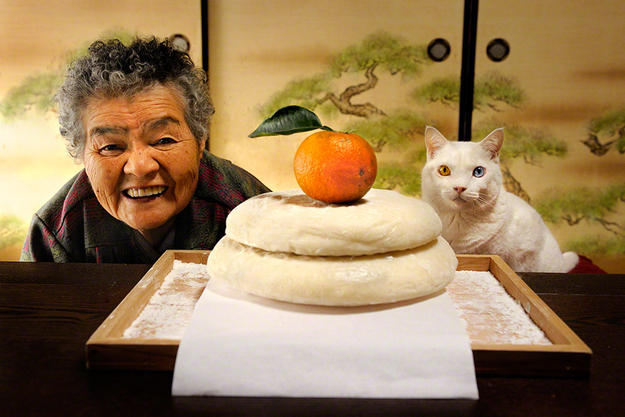 Spotted: Russia. xoxo, Lady Gaga
Never one to miss an opportunity to emulate Madonna, Lady Gaga spoke up about Russia's anti-gay sentiment at recent concerts she held there:
Speaking at a concert in Moscow on Thursday (in an undetermined accent), Gaga told the crowd she was warned about the "gay propaganda" in her stage show."Thank you for spreading the message of equality around the world. Thank you for spreading the message of Born This Way."

"Get on your feet, Stand up, Russia. You have one chance to unite," she later said. "Where's all my gay kids tonight? Tonight, this is my house, Russia."
Not Another Same-Sex Marriage Updates Roundup
JUST KIDDING! You may now kiss the bride.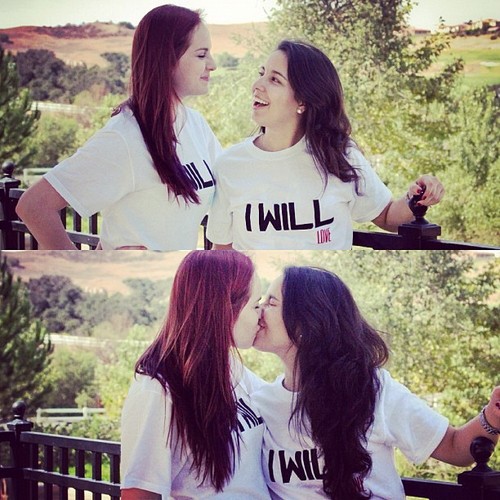 + Saba, a small Caribbean island named after a girl I lived with when I went to college, is now a hotspot for homos looking to get legally married in, well, one of the most beautiful places you could ever fathom. The first gay wedding in the region occurred rather recently, but it's already expecting a hot mess of a crowd.
+ Equality Wisconsin will receive a grant of $50,000 to work on marriage equality, as announced Friday.
Trans* Basketball Player
Trans* college student Gabrielle Ludwig is living her dream.
Last week, Ludwig gathered her 10 teammates at practice and offered to quit. This was their time to shine, she told the group. She didn't want to be a distraction for the team. The other women said if Ludwig, whom they nicknamed "Big Sexy" and "Princess," didn't play, they wouldn't either.

Didn't she know she was the glue holding the team together?

"Then let's just play basketball," she replied solemnly, looking each teammate in the eye.

A lifelong basketball lover, Ludwig has been helping the coach and working out with the team since the beginning of the school year, but she only received conference clearance to compete on the last day of November. She took the court as No. 42 the next day, scoring three points on four free throws in about seven minutes of play. Last weekend, during her first home game, she scored eight points in 11 minutes, Facebook friend requests from the opposing team – and not a single heckle.

"I got exactly what I always wanted, just to fit in and be normal like everyone else," Ludwig said.
The Puppy Cam That Could Change It All
I'm never leaving this bed again. I've said that a few times this week, though. Just to my own credit.
Can We Have One More Conversation About Queers in Hip Hop Please
BuzzFeed wrapped up 2012 as the "year hip-hop went queer," and I'm still not over concise replays of Frank Ocean's coming out. And thus I bring you a summation of the year we came and conquered and still caught the beat. It even features Drake!
Gone are the days of "No Homo," a term that was commonly used to state one wasn't gay and only perpetuated the fears of certain stereotypes surrounding homosexuality — appearance, acting effeminate, etc. Instead, a term like "You Only Live Once" became popular largely in thanks to Drake's late-2011 song "The Motto." While not a queer phrase, "YOLO" was a far more inclusive and generally popular term that wasn't about being disassociated from one particular group. It was more about embracing your life (and to me, who you are).
This Goat Wearing Boots
Meet Maisie, the 12-year-old goat who loves these boots because they help her with her arthritis!