Happy Sunday, y'all! I wanna eat a lot of smiley face fries with Eli today.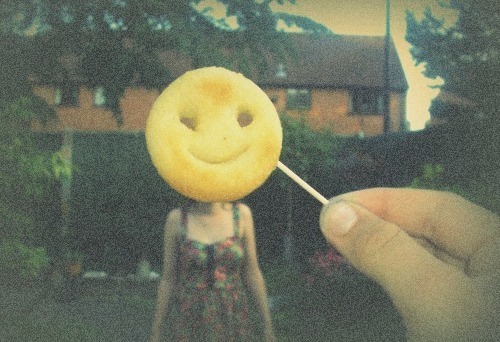 This week, the Queen and Robyn stand up for what's right and Catholics, America, and the world prepare for domination at the hands of the gay agenda. Sort of. Happy Sunday Funday!
Aetna Will Cover Bro's Top Surgery
Remember the frat brothers you had really strange and positive emotions toward because they were banding together to raise money for their trans brother's top surgery? Well, Aetna realized they were acting worst than a bunch of frat boys and changed their mind, and his surgery will now be covered.
(The monumental 20k+ dollars they raised? Going directly to support services.)
God Save The Queen
The Queen will sign a new Commonwealth charter opposing discrimination suffered by women, gay people and ethnic minorities.

A Palace spokesman said it was "business as usual" for the Queen. […]

In a special ceremony to mark Commonwealth Day on Sunday, she will also give a speech endorsing the new agreement which states signatories oppose "all forms of discrimination, whether rooted in gender, race, colour, creed, political belief or other grounds".

The words "other grounds" are said to refer to sexuality however any specific references to gay people are not included to avoid antagonising Commonwealth countries that retain laws against homosexuals, according to the Mail on Sunday.
Let's Get Married Already, JFC
+ Americans like gay marriage more today than yesterday!! Fifty-three percent of Americans support same-sex marriage and puppies.
+ And if that isn't enough pro-gay people in one place, check out your local Catholic church. Fifty-four percent of Catholics support same-sex marriage. So fuck the mindless Papal drivel and let's all take bong hits for Jesus!
ABC News reports highlights from the study, including that 54% of Catholics support marriage equality. That's higher than the national percentage of Americans supporting marriage equality, coming in at 47%, according to the poll.

The Quinnipac poll also found that Hispanics are the demographic most supportive of marriage equality. "63% of self-identified Hispanics are in favor of gay marriage, compared to just 32% percent of blacks and 48% of whites," reports ABC News.
+ Do you feel you are adequately prepared for this survey on gay marriage now?
Tegan and Sara Get A Woodie
T&S will host the 2013 mtvU Woodie Awards.
Riese Is On A Thing
Look! Look!!!!! It's Riese on a panel in San Francisco March 12!
Crowdfunding has received a lot of attention for connecting entrepreneurs directly to individuals and their money. Startups have raised hundreds of thousands of dollars by finding backers through websites like Indiegogo, Circle Up, Kickstarter and Peerbackers, just to name a few. As this concept grows and matures, significant issues have arisen around using crowdfunding methods to raise equity capital. StartOut is proud to present a panel discussion that will explore the evolution and current status of various crowdfunding platforms and business models. There will be a special conversation around which platform is best suited for the needs of which types of entrepreneurs and/or their industry by examining how some local entrepreneurs have used crowdfunding to launch their businesses.
Moments in Drunk History
The chapter in Drunk History texts focused around the 21st century has a little yellow box in the right-hand corner with my name in it. But for now, we can settle for these 15 moments from the 20th century.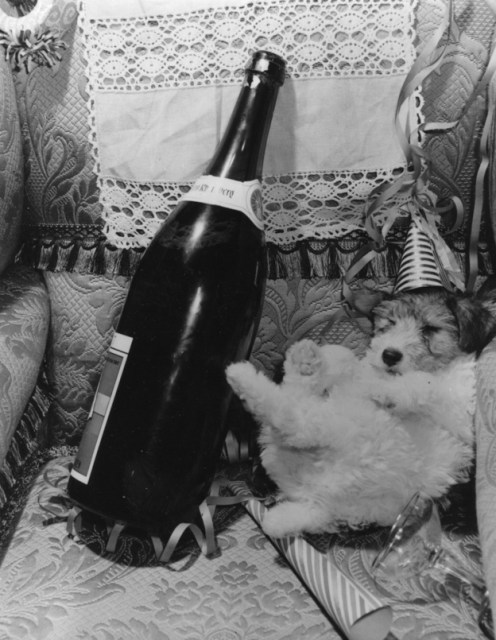 Robyn Is a Feminist Monster and Other News About Famous People
Kristin Chenoweth loves God… and the gays.
In an interview with Gay Star News, the Tony and Emmy award-winning star, who's currently on tour in the U.K., said: "…I just want it [gay marriage] to hurry up and not be an issue anymore! I'm very proud of the work that has been done so far, I want us to hurry it up a bit more. I think it's important to say this because a lot of people think if you're religious or you have any sort of faith, you're automatically against equality in marriage."
And I love Robyn.

Bernese Mountain Dogs Playing
Enough said.