Happy Sunday Funday! It's really cold out so I'm probably never leaving the house again! I've got a lot of time on my hands now, friends and lovers of mine. Might as well spend it reading good news, to be honest. Or playing the games on the last page of the paper, at least.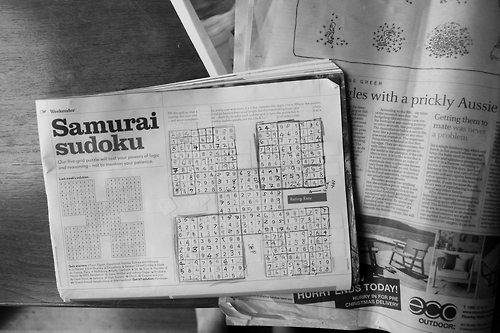 This Sunday, everybody wants to be a Presidential cat and J. Crew is like, the gayest thing ever totes. Also, hot Republican women who love you, but not like that probably. Maybe.
What I Love About Being Queer
If I could bottle up my emotions about how much I love being me, I think it would be exactly like the trailer for What I Love About Being Queer, a short film by Vivek Shraya.
34 queers answer the universe's biggest question: why are we all so awesome and lucky to have one another? And they even post cut graphics about it and submitted posts from people like you on Tumblr!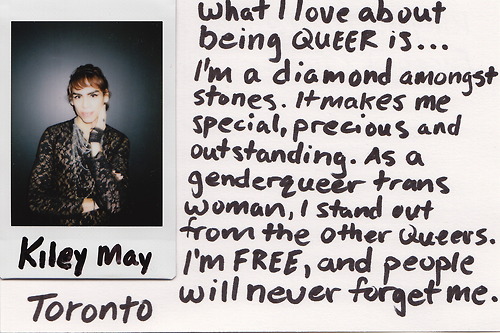 Pride Around the World
The Advocate did a great round-up this week of pride pictures from around the world! Trot the globe with them this week for the most recent countries celebrating la vida homo.
Move, Jerks, Get Out The Way
Anti-gay groups are no longer allowed to intervene in the Illinois marriage equality lawsuit – as ruled by the court. BAM.
Hot Republican Girls Who Love Gay Girls
Many of the people featured on this list, as well as the entire premise, make me highly uncomfortable. (I'm looking directly at you, Barbara Bush.) But I figured someone might need it in their heart place to find a comprehensive guide to hot Republican girls who love gay people – like you!
"I'm Barbara Bush and I'm a New Yorker for marriage equality," she says in a PSA for the group.  "New York is about fairness and equality and everyone should have the right to marry the person that they love. Join us."

Wedding Photos
+ The first gay West Point Wedding happened! Congrats to Brenda Sue Fulton and Penelope Gnesin.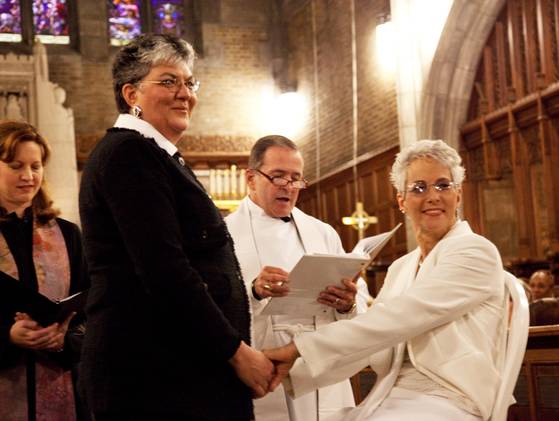 + Check out a fashion spread in which one of two featured weddings is one with two grooms! And the other includes some really good-looking bridesmaids, too. Obviously it's courtesy of J. Crew because Jenna Lyons Forever.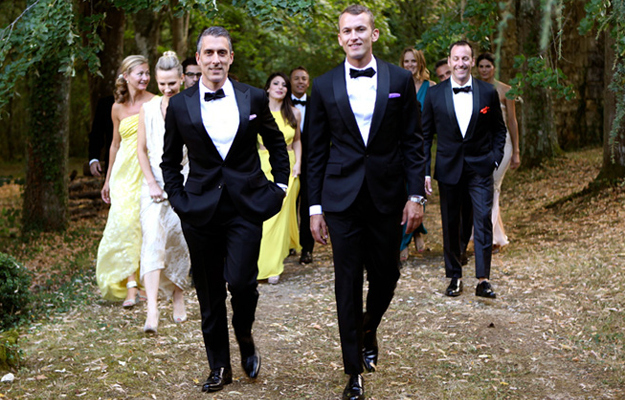 Obama Nominates Openly Gay Latina Judge, My Brain Explodes
President Obama Tuesday nominated two judges from Philadelphia to fill district court seats in Pennsylvania – and Judge Nitza I. Quiñones Alejandro will be the first gay latina to serve on the federal bench if confirmed.
Pennsylvania State Rep Mike Fleck is Gay

Also, in what is perhaps the second most interesting thing to happen in Pennsylvania in a while, State Rep Mike Fleck has come out. An alumni of Liberty University and former employee of the Boy Scouts of America, he represents an incredibly conservative region in the state and says his coming out is not going to change his politics, which sounds weird but to each his own:
"Coming out is hard enough, but doing it in the public eye is definitely something I never anticipated. I'm still the exact same person and I'm still a Republican and, most importantly, I'm still a person of faith trying to live life as a servant of God and the public. The only difference now is that I will also be doing so as honestly as I know how."

According to PoliticsPA, the move will not affect his committment to the Republican party. "The Republican  party is all about the government needing to stay out of people's lives," he said. "I'm not a one-issue person and it's not a one-issue party."
Presidents with Cats