Happy Sunday Funday, y'all! Question: Was there ever a week where we needed good gay news more than this week? Probably not. And unless you're like me and you react to bad news by buying new trousers online, that means you probably really need this right now.
Brittney Griner is Engayged!
It's both your greatest fantasy and your worst nightmare: Brittney Griner is off the market, but in an adorable love-of-a-bae way of the best kind. She's engaged to Glory Johnson, meaning her eventual ceremony will literally be a glorious union.
In New York, Wedding Venues Better Get Gay, Pronto
A New York court just ruled that a wedding vanue denying service to a gay couple was a violation of state law, so now all wedding venues pretty much should prepare for the destruction of everything their industry is based on: hegemonic heterosexuality, female submission, and those weird bridal mags I can't relate to. JK, it just means SO MANY BEAUTIFUL WEDDING PHOTOS FOR OUR PEOPLE.
Cara Delevigne is About to Be In (Your) Closet, Har Har
Cara Delevigne is designing a DKNY collection! Want some "tomboy wear"? Let's just hope you can afford it.
Christina Aguilera Just Had A Baby
She's done it again. And by "it" I mean made us all ponder just how someone could possibly be as cool a mom as Christina Aguilera.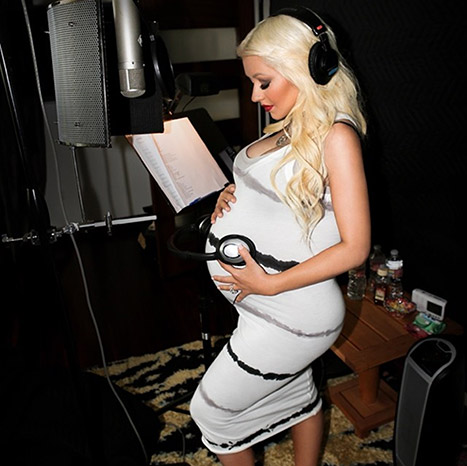 Slap It Out, Y'all
When in doubt, do as penguins do. Why don't we sissy slap more often in this world.