Happy Sunday after Thanksgiving and day before I go back to work and feel completely unprepared for the entirety of what's sitting on my desk. It's been a pretty intense week, and I'm betting you need some good vibes. Comin' right up!
Meet the Squirrel Who's Having a Happy Holigay Season
#HappyHoligays! This squirrel is playing The Nutcracker on the flute because the world is an actually amazing place and you matter to me.
What Your State Was #Thankful For
Autostraddle was thankful for you, but other people were thankful for beaches, Google, and probably their girlfriends and pets. What was your state thankful for this weekend?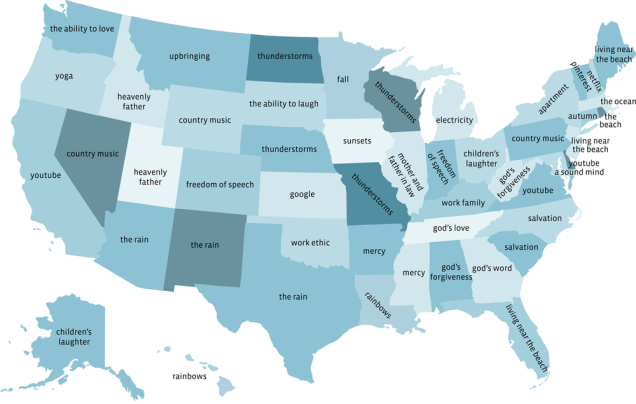 We Won a Thing: Marriage Equality in Finland!
Hooray! One more reason for me to become an expat.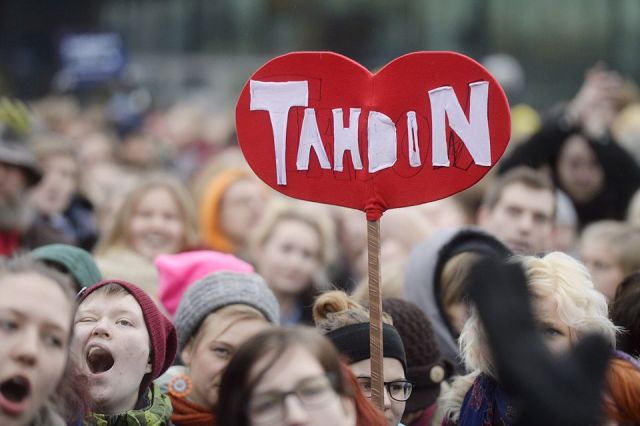 Laverne Cox Stole Our Hearts Again on The View
I mean, I was expecting it. Laverne Cox's historic guest host spot on The View was actually so good, though, that the other hosts mostly just wanna have her back over and over again because everyone needs a little more time with the most perfect human on Earth. Also, Lady Gaga performed, so like, the entire world was queer for a minute there. Watch it here, if you can, or just stare at this photo for a while. Your choice.
Trans People Just Might Be Able to Serve Openly
The Department of Defense just did away with the ban on trans service. Sort of.
A recent update to Department of Defense policy could allow transgender Americans to serve openly in the armed forces, according to a new report the Palm Center.

In fact, maintaining the military's longstanding regulatory ban on open service by trans individuals is a "failure to comply" with the updated policy, claims the report from the Palm Center.
This is a Love Story About a Girl and Her Cow
Mom, can she keep it? Watch this little girl explain why the cow finally came home.
Ellen Should Probs Be in 50 Shades By Now
I think this is proof enough of why.
Lesbian Couple Gets a Free Wedding
Natasha and Leslie met playing basketball twelve years ago. Last week, they were finally able to marry (for free!) when gay marriage became legal in South Carolina. I think this is grounds for a Love & Basketball rewrite myself, but I don't know if you agree.
Mayes and Hemphill were among the first couples to apply for a marriage license at Spartanburg County probate court. Even with the paper in hand, Hemphill said it didn't feel real until she stood at the altar of the Unitarian Universalist Church of Spartanburg two days later.

"She (Mayes) would ask me how I feel. My stomach has just been balled up since Thursday, and this was the release. I'm happy. Today I married the love of my life," said Hemphill, who will be changing her name to Hemphill-Mayes in light of the wedding.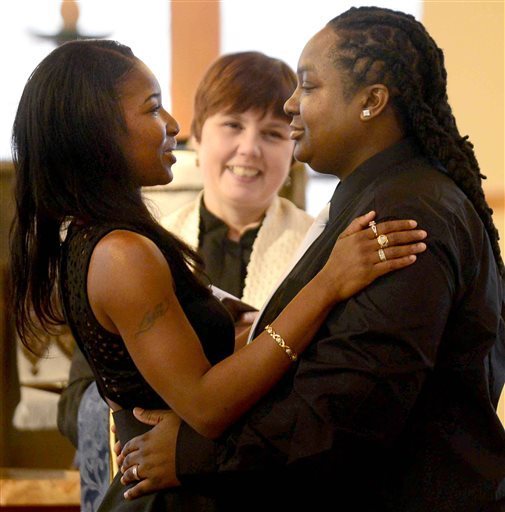 Angela Merkel to Putin After Anti-Gay Remark: Bye Felicia
Angela Merkel has had a lot of patience for Vladmir Putin over the last year, but a recent anti-gay tirade by the homophobic Russian president was the last straw. Now, she's completely abandoning all hope of a cheery relationship with him and basically, they're not talking anymore.
The German chancellor was deep in one of the 40 conversations she has had with the Russian president over the past year — more than the combined total with David Cameron, Francois Hollande and Barack Obama — when he began to rail against the "decadencewp_postsof the West.

Nothing exemplified this "decay of valueswp_postsmore than the West's promotion of gay rights, Mr. Putin told her.

It was then, said sources close to Ms Merkel, that she realised Europe and America should abandon all hope of finding a common language with the Kremlin and instead should adopt a policy of Cold War-style containment.
Yes, This Baby Elephant is Chasing a Dog
There's nothing else I should need to tell you to make you watch it, right.