Happy Sunday Funday, frosted sugar cookies and gluten-free cupcakes! I'm writing this Sunday Funday as if it is the last Sunday Funday where I will ever have to acknowledge Donald Trump exists because I am assured enough of you have emailed your electors by now to tell them to dump him like a bad prom date and I assume if I'm wrong you now feel guilty enough about it to act. That's how revolutions work!
Here's some good gay news to mull over while you debate writing "fuck this" in the custom note field on the DemocrEC Take Action page.
All I Want for Christmas is for Donald Trump to Cease to Exist How About You
Finally, a holiday anthem fit for the fuckery that has been the entire year of 2016.
Make America Proud Again
Pride suddenly seems more important and pertinent than ever. And it's marching on around the world!
+ Taichung's fifth annual pride parade brought thousands out to the streets. There was also reportedly a lot of cute animal imagery!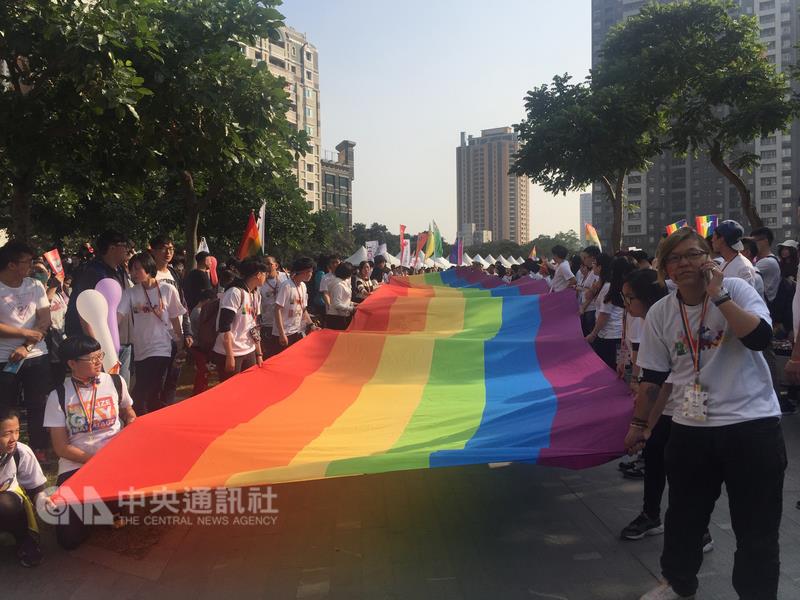 + Montenegro isn't exactly the most tolerant of places for the LGBT community. That didn't stop these dozens of brave activists from proudly marching there in the name of LGBT rights this week.
Something to Look Forward to in 2017: Trans Rights in Vietnam
In January, Vietnam's amended civil code will take effect. When it does, trans folks who have undergone gender reassignment surgery will, at long last, be able to change their government documents to correspond with their real gender identity. This obviously isn't perfect, but it's a huge step – and could immediately help 500,000 folks in the region live their truths.
Transgender people's personal rights will be protected by the law, which was passed by legislators in late 2015 in a breakthrough vote.

Huynh Minh Thao, an activist for lesbian, gay, bisexual and transgender (LGBT) rights, said: "Transgender people will no longer be rejected at school and at work. They will be able to live the life they want."
23 Times 2016 Didn't Suck
It wasn't all a bust! Between badass protests, public proposals, celebrities coming out left and right, and a string of big and small successes, 2016 has its high points for the LGBT community. Here's 23 of them, courtesy of GayStarNews.
"Chelsea Handler Gets Frisky With Lesbian Santa Fortune Feimster"
I think that Advocate headline said it all.
https://www.youtube.com/watch?v=fQm6NM8wU6U