Happy Sunday Funday! Today we will have the opportunity to see some vintage ladies and the future they inspired!
We're also going to talk more about Ellen and a super badass gay judge, and maybe a baby fox. Stick around.
Lesbian Badass Judge
Texas Judge Tonya Parker is mad as hell and she won't participate in the further separation of her community from the straight community anymore. She refuses to perform marriage ceremonies until she can be on the other side of one:
I don't perform marriage ceremonies because we are in a state that does not have marriage equality, and until it does, I am not going to partially apply the law to one group of people that doesn't apply to another group of people.' And it's kind of oxymoronic for me to perform ceremonies that can't be performed for me, so I'm not going to do it.
Ellen's Oscar Commercial
Ellen DeGeneres' face will be all over the Oscars — five times, to be precise. Five ads for JCPenney featuring their new, cool spokesperson who is also your lesbian idol will play tonight.
Ellen can't show the commercials yet, obviously – but here's some outtakes.
Young Republicans (Used to) Know How to Party
This gallery of Republican ladies in the past kind of makes you wish you had a time machine and a cigarette.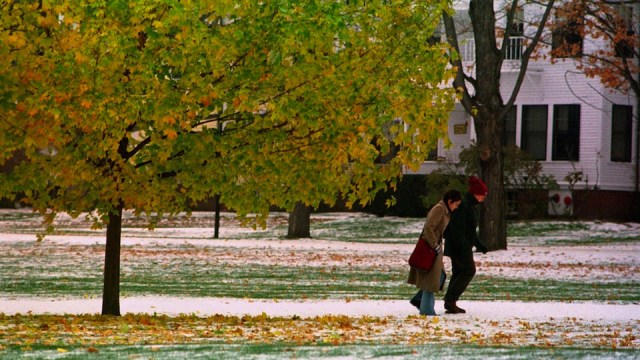 Lucky Magazine's Spread on Old Novels
Fashion inspired by books inspired by young women. This sounds so fun, especially when those women are tomboys/ in the Babysitter's Club in the 90's: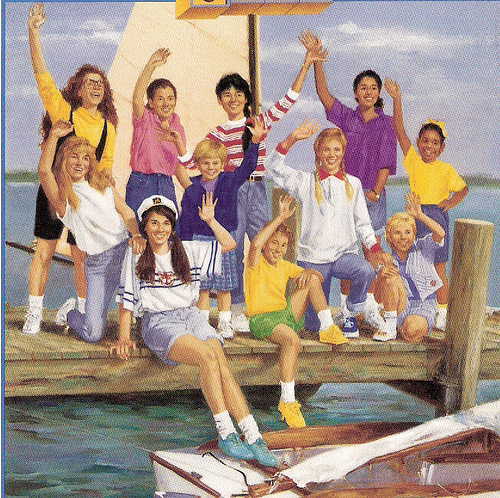 Happy Oscars! Make A Cocktail for the Gays
The National Gay and Lesbian Task Force wants you to have a grand old Oscars, and they even have a kit to prove it. It comes complete with LGBT-themed drinks:
Albert's Nobb (based on the cross-dressing main character in Albert Nobbs)
Ingredients:
3/4 oz sweet vermouth
2 1/2 oz bourbon whiskey
1 dash Angostura® bitters
1 maraschino cherry
1 twist orange peel
Directions: Combine the vermouth, bourbon whiskey, and bitters with two to three ice cubes in a mixing glass. Stir gently, don't bruise the spirits and cloud the drink. Place the cherry in a chilled cocktail glass and strain the whiskey mixture over the cherry. Rub the cut edge of the orange peel over the rim of the glass and twist it over the drink to release the oils but don't drop it in.
Salander's Shot (named for the bisexual hacker heroine of The Girl With the Dragon Tattoo)
Ingredients:
1/2 oz absinthe
1/2 oz melon liqueur
1/2 oz lemon-lime soda
1-1/2 oz pineapple juice
Splash of grenadine
Directions: Mix absinthe, melon liqueur, lemon-lime soda and pineapple with ice and shake. Pour into a shot glass and add a splash of grenadine.
Old Dominion Allows Queers to Live Together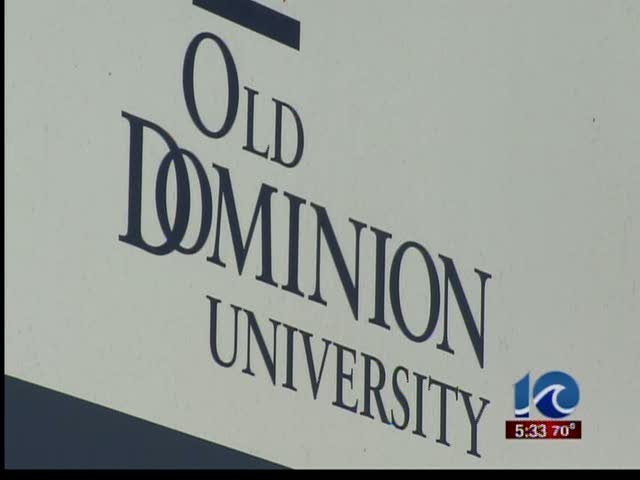 Old Dominion University is proud to now offer LGBTQ students a living community in "Lavender House," an on-campus cluster dedicated to LGBTQ people and their allies:
Kate Griffin, assistant director of new student and parent programs, said, "Any conversation we can start about this is helpful. Our goal is for ODU to be a leader in diversity in the Southeast."
George Mason University and the University of Richmond also offer dedicated housing for gay and lesbian students.
ODU junior Taj Mitchell supports the initiative.
"I have faced homophobia on this campus," Mitchell said. "A lot of people feel like it's separating people, but I think that it's building a bigger community of LGBT people on campus."
This is a Baby Fox