feature image via Instagram
Hello, unironic silver ankle bracelets! I spent all this past week in New York City for work and it was a lot of fun, a lot of meetings, a lot of walking, a lot of catching up with friends, and a lot of coffee.
I think I really perfected my, "I'm totally a New Yorker and not a tourist please don't talk to me," resting bitch face/body language on this trip. Except for Friday morning when I got on the wrong subway train, but I think I covered my sudden realization that I was going in the complete opposite direction than I intended fairly well?
Don't Look Like A Tourist Tips: wear black, never make eye contact, always be tap-tapping your phone #nyc #worktrip

— KaeLyn (Indoor Cat) Rich (@KaeLynRich) June 6, 2017
I love running around NYC, but I love coming home to Western NY to my house and my cat and my Waffle and my baby dino and my backyard and my economy car and my bed just as much. Let's take a pause from everything that sucks right now (I see you, Britain) and appreciate the good that we've got.
---
Rain Dove Strips Down Gender Norms
Get ready for a feels fest as Rain Dove strips down literally and figuratively in this vulnerable interview for the StyleLikeU's What's Underneath project.
---
Billboard Celebrates LGBTQ Musicians for Pride

Billboard's got a whole lotta LGBTQ content in their June issue for Pride month. Here's a few pieces that may be of interest I don't know just take a look:
+ Melissa Etheridge sends a Pride message to her younger self and says, "Don't let fear guide you."
+ 25 New LGBTQ Anthems: Troye Sivan, Ariana Grande, Hayley Kiyoko & More
+ Ma Rainey's Lesbian Lyrics: 5 Times She Expressed Her Queerness in Song
+VIDEO: Mary Lambert 'Know Your Name': Behind the Scenes Video
+ Justin Tranter on Ani DiFranco & Her Groundbreaking Use of Same Sex Pronouns. Oh, boi, this article makes me feel REALLY OLD.
+ 10 K-Pop Videos for LGBTQ Pride Month
---
Valentina Sampaio is Vogue's First Transgender Cover Girl
Brazilian model Valentina Sampaio is the first transgender model to appear on the cover of Vogue magazine. Vogue Paris' editor-in-chief, Emmanuelle Alt, wrote the editorial that accompanied the photo spread and said to Buzzfeed, "Only when a transgender person poses on the front cover of a fashion magazine and it is no longer necessary to write an editorial on the subject will we know that the battle is won."
Sampaio's success comes at the same time as increased hostility and violence towards transgender people in Brazil. 144 transgender people were murdered in Brazil in 2016.
However, Sampaio's Vogue cover is a milestone for the industry and she feels she's achieved her dream.
Transgender people need more opportunities. It's not the gender of a person that determines your character or whether you're good at something or not. Many times transgender women find the doors are already closed for them professionally, which only marginalizes us further — but everyone has something to show. – Valentina Sampaio
---
Here, Queer, Etc.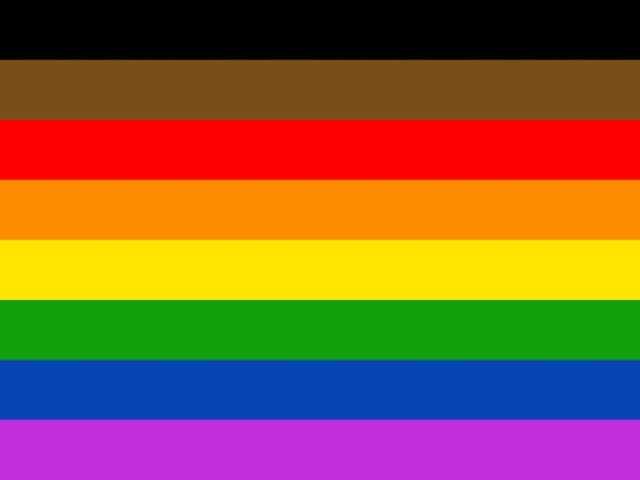 + Philly Petitions to Add Black & Brown Stripes to LGBTQ Pride Flag
+ 9 Steps To Take When Running For Office As An LGBTQ Candidate
+ Election results: Record number of LGBTQ MPs elected to Parliament (and the highest number of women!)
+ New York City Launches LGBTQ Health Care Bill of Rights
+ Born Before Stonewall: How LGBTQ Baby Boomers Are Helping Redefine What It Means to Grow Older
+ From ONE to Frontiers, A Brief History of L.A.-Based LGBTQ Publications
---
A Pride Playlist From The Gender-Bending Jazz Age
So if you didn't want me, tell me to my face,
cause five or six women going to take your place.
– Alberta Hunter, Someone Will Take Your Place
Atlas Obscura made you this fine playlist celebrating the golden age of jazz and the golden age of queer Black gender-bending performers in Harlem and non-traditional gender norms in the post-WWI social upheaval in Berlin and the U.S.
http://www.youtube.com/watch?v=IlCso6BMGUo
Went out last night with a crowd of my friends
They must've been women, 'cause I don't like no men.

It's true I wear a collar and a tie
Makes the wind blow all the while
Don't you say I do it, ain't nobody caught me
You sure got to prove it on me.
– Ma Rainey, Prove it On Me
Happy Pride!