Happy Sunday Funday, vegan pizza slices of my wildest dreams! I come bearing good gay news, let's read all of it! Also, welcome back to everyone who was at Camp, also I hope nobody brought these ghosts back from camp.
Edie Windsor Found Love in a Slightly More Hopeful Place
Edith Windsor, someone I swear must be the sweetest woman on Earth and the power-bitch who brought you the downfall of DOMA, just got remarried. She tied the knot with Judith Kasen, 51, on Monday.
Lightning Round
+ California has adopted groundbreaking legislation making bathroom access wide open across the state. Gov. Jerry Brown also just signed into law protections for LGBT students at private universities. California is amazing, just saying.
+ Alabama's Chief Justice was suspended for being a homophobe because justice is sweet but revenge is even sweeter.
+ The ACC football championship will not be in North Carolina because, I'll say it again, nobody likes HB2. Literally nobody.
+ The UN just appointed their first-ever LGBT rights watchdog.
Is This Your Dream Or What
Yolanda and Kayla got engayged and rang in the affair with a spectacular Disney-themed shoot.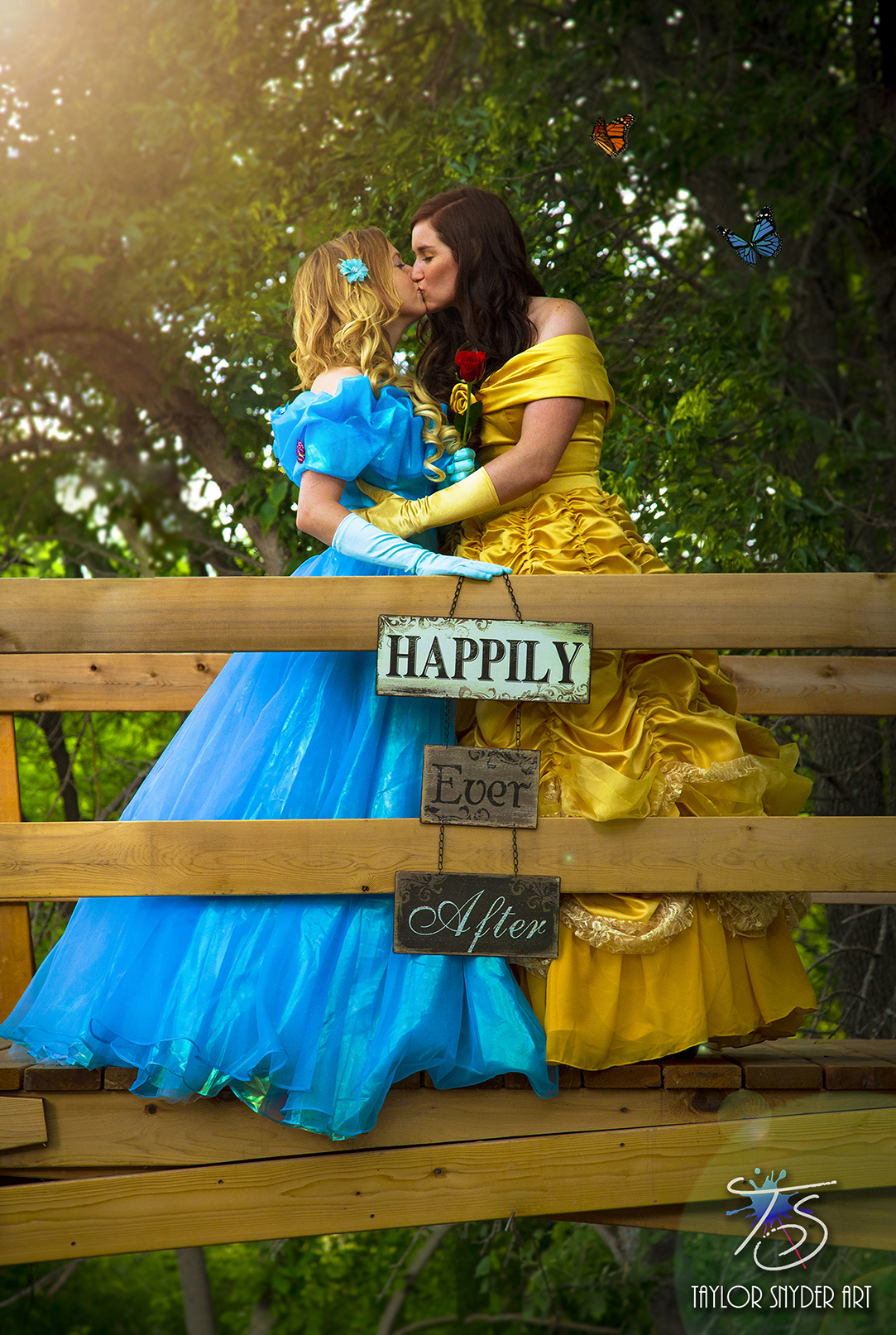 THIS IS NOT A DRILL: Lil Wayne Officiated a Gay Wedding in Jail
Rapper Lil Wayne officiated a wedding for a same-sex couple while he was behind bars at Rikers Island, a jail in New York City, serving an eight-month sentence in 2010. The rapper reveals details about marrying two men, and more, in his forthcoming memoir, Gone Til November: A Journal of Rikers Island, which comes out October 11…

"I got the Bible and I'm like, we gathered here today," he wrote, reports Billboard, who obtained an advance copy of the book. "We even had a reception, which everybody brought something for the couple." The rapper reportedly helped put together a makeshift ceremony and reception for the two grooms, which included cookies and Gatorade. Those in attendance hung tissues for decoration and listened to music on headphones to celebrate the couple.
Queer & Feminist Art is Chill
+ New York City just launched a $5M fund for women in film and theater.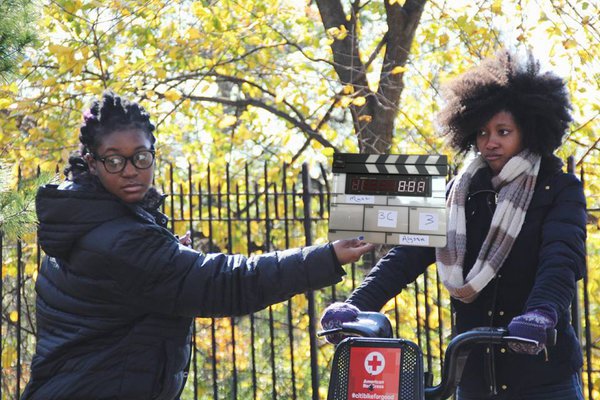 The Gay Agenda Is Going Into Space
Planting Peace wants to send the gay pride flag into space. I support this, and not just because of that Marc Jacobs galaxy print backpack I accidentally bought online and never wore.
"I would love for LGBTQ children who are struggling to see this, and look up to the stars and remember that the universe shines brightly for them, and they are not alone."