Happy Sunday Funday! I dropped actual hundred dollar bills at the mall yesterday and today I'm ringing in my birthday like a week and a half late on a patio getting drink drank drunk. Here's some good news while I pretend I'm not aging still!
The Olympics, Much Like Our Lives, Are Hella Gay
+ Record numbers of LGBT athletes are out and killing the game at the Rio Olympics. (It's not all rainbows and sunshine, but it's still worth celebrating, y'know?)
+ Also, did you catch Lea T making history during the Opening Ceremony or what.
New hero: Brasileira Lea T (model, trans woman) leads the #BRA team at the #OpeningCeremony. Go girl!! #Rio2016 pic.twitter.com/DxeIbKwHf5

— Britt Harris ⚡️ (@thebrittharris) August 6, 2016
Barack Obama: Still a F*cking Feminist
Please someone help me deal with how much I have fallen in love with Barack Obama's feminism over the years. And now, as he paves the way for what we shall all remember as Hillary Clinton's Feminist America, he took a second to reflect on what feminism means to him in an exclusive piece for Glamour:
As far as we've come, all too often we are still boxed in by stereotypes about how men and women should behave. One of my heroines is Congresswoman Shirley Chisholm, who was the first African American to run for a major party's presidential nomination. She once said, "The emotional, sexual, and psychological stereotyping of females begins when the doctor says, 'It's a girl.' " We know that these stereotypes affect how girls see themselves starting at a very young age, making them feel that if they don't look or act a certain way, they are somehow less worthy. In fact, gender stereotypes affect all of us, regardless of our gender, gender identity, or sexual orientation.

Now, the most important people in my life have always been women. I was raised by a single mom, who spent much of her career working to empower women in developing countries. I watched as my grandmother, who helped raise me, worked her way up at a bank only to hit a glass ceiling. I've seen how Michelle has balanced the demands of a busy career and raising a family. Like many working mothers, she worried about the expectations and judgments of how she should handle the trade-offs, knowing that few people would question my choices. And the reality was that when our girls were young, I was often away from home serving in the state legislature, while also juggling my teaching responsibilities as a law professor. I can look back now and see that, while I helped out, it was usually on my schedule and on my terms. The burden disproportionately and unfairly fell on Michelle.

So I'd like to think that I've been pretty aware of the unique challenges women face—it's what has shaped my own feminism. But I also have to admit that when you're the father of two daughters, you become even more aware of how gender stereotypes pervade our society. You see the subtle and not-so-subtle social cues transmitted through culture. You feel the enormous pressure girls are under to look and behave and even think a certain way.

And those same stereotypes affected my own consciousness as a young man. Growing up without a dad, I spent a lot of time trying to figure out who I was, how the world perceived me, and what kind of man I wanted to be. It's easy to absorb all kinds of messages from society about masculinity and come to believe that there's a right way and a wrong way to be a man. But as I got older, I realized that my ideas about being a tough guy or cool guy just weren't me. They were a manifestation of my youth and insecurity. Life became a lot easier when I simply started being myself.
Calling All Satanists For Hillary
Turns out Lucifer himself is down to be compared with Hillary Clinton, much like myself.
Tiny Victories / Big Deals
+ Wanna pee at Iowa State University? That's chill, use whatever fucking bathroom you want on this map because they're gender-inclusive.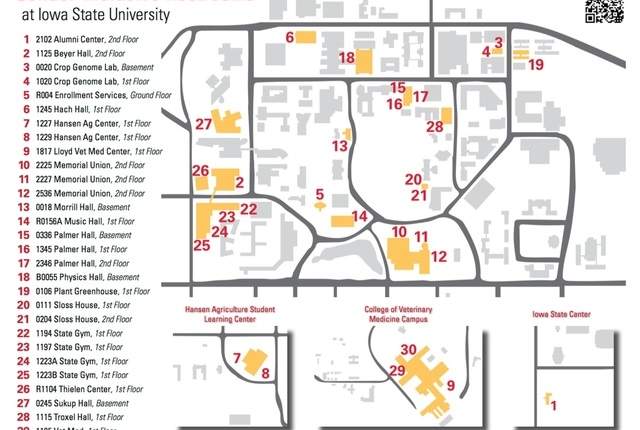 + The Queensland government is officially opening the doors for same-sex couples to adopt.
"I am proud we are removing one of the last discriminatory barriers that prevents LGBTI Queenslanders from being able to adopt a child," Fentiman said.

"It is time Queensland joined other Australian states and territories to remove this archaic chapter from our adoption laws.

The Minister said society no longer tolerated discrimination.

"It is only fair that members of the LGBTI community have the same rights as any other Queenslander and that includes the right to raise a family with an adopted child."
Um Hi Will You Wear My Varsity Pin to the Mid-Cent Shake Or
No but really will someone go to this with me I'm dying thinking I almost missed it. Let it be known I used to dream of being a sock hop girl before I found out that the fifties actually hella sucked for people like me. Oh, but side note, I can't swing dance. I look cute in saddle shoes, though. Also, I do have a varsity pin for you from the OVO store.