Hi! We are going to talk about sweaters today. In this very post. Sweaters are like hugs that you give yourself via wearing a sweater. Everybody likes to be held, which is good since everybody wants to wear a good sweater, too. Plus, the only thing better than a sweater is the presidency, right?
Happy Sunday Funday. Let's be warm and filled with sunshine.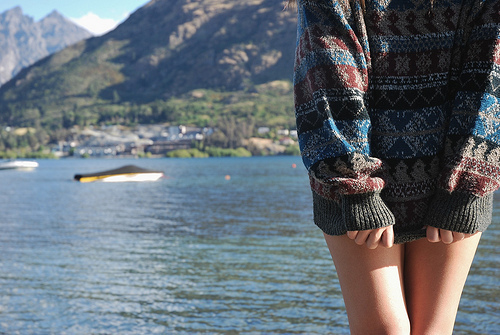 DOMA Repeal Goes Bipartisan
The repeal bill for DOMA in the House of Representatives has officially shored up support from the other side, with Republican Representative Ileana Ros-Lehtinen's blessings (in the form of a cosponsorship) on the legislation. She announced her support on Friday:
"I voted against the constitutional amendment defining marriage [in 2006] so I'm pleased to cosponsor the repeal of DOMA and work with my colleagues on marriage equality," said Ros-Lehtinen, who represents Florida's 18th district, which includes South Beach, most sections of Miami, and the Florida Keys. 
Rep. Ros-Lehtinen was described by New York Representative Jerrold Nadler as a "a tremendous ally in the world's struggles for freedom and against oppression and discrimination:"
"She is widely recognized as a champion of human rights and human dignity," Nadler said. "And her support reminds us that the march to repeal the discriminatory DOMA is not a partisan issue… The drive to end DOMA is — and must be — a collective, nonpartisan effort that unites Americans behind a simple push for equality."
Gay Candidate in the Lead to Be Irish President
A new poll shows Ireland Senator David Norris leading the race for the Irish Presidency. Norris, who is openly gay, recently re-entered the race and lead the poll with 27 percent of voters, with his closest competitor at 18 percent.
And look! He's so cute: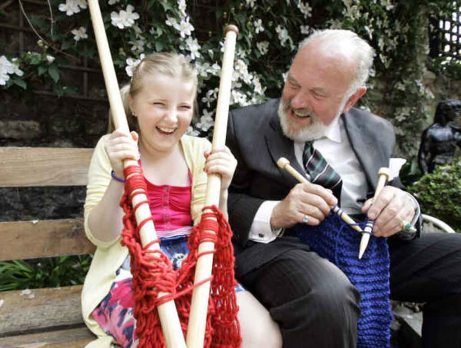 It's Sweater Season: Where Are Your Sweaters?
Do any of these scenarios sound commonplace to you?
+ Going to find your favorite pair of heather-green DKNY panties in a pile of boyshorts, to no avail, then crying softly with your dog in your arms
+ Digging through your clean laundry you haven't put away each morning to find the Hanes white v-neck, instead of the Fruit of the Loom one you borrowed from someone else
+ Searching hopelessly for your favorite ironic sweater in a bin of ironic sweaters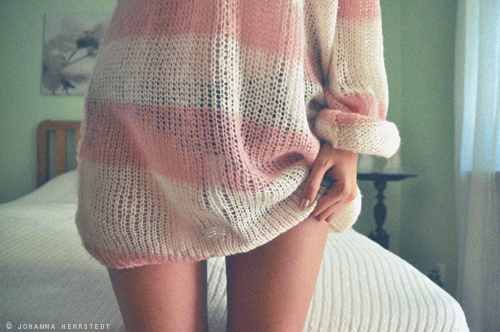 Microchip technology may end this battle for trendy date clothing for the rest of your life. In the meantime, though, stick with having a "favorite clothes" load of laundry that you always put away. No excuses.
DADT Movie Night
Now that DADT is a thing of the past that we can laugh at, ha ha ha, it's time to curl up with your girlfriend and watch a gay-friendly military film. You know, like the kind with Bill Murray or something. Plus, The Advocate compiled a list of gay-friendly flicks for you of this very kind. No excuses!
Adam Lambert Honored By PFLAG
Parents and Friends of Lesbians and Gays, which is the original ally organization, recently announced they will be honoring Adam Lambert and his mother. They are honoring them at "The LA Event," a gathering to support PFLAG National. It's being held today! And in Beverly Hills.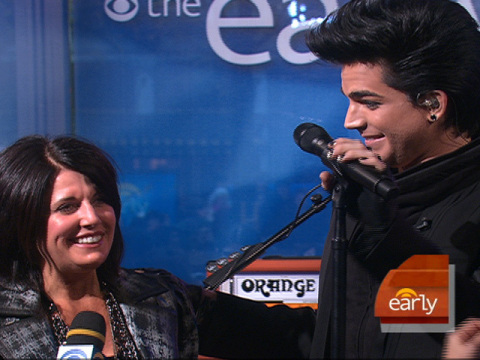 Adam and his mother are obviously being honored for their adorableness:
In June, Leila Lambert showed her support of the organization by marching in the Gay Pride Parade with PFLAG alongside Ellen DeGeneres' mother. Adam proudly tweeted a photo of his mom marching saying:
"Look how sweet! My beautiful mother Leila marching in the Gay Pride Parade for www.pflag.org"
Lambert was also nominated for his work to promote gay rights and gay equality with younger audiences.
Willow Smith's Album Almost Ready
Willow Smith blew you away in 2010 and made you do the "hair whip" too: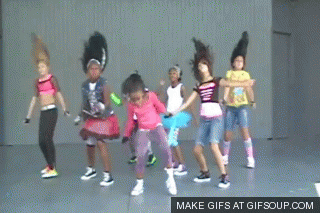 And her full-length album still isn't out.
But! The waiting is soon to end, according to her producer, Ronal Jackson. Willow is on the way. And something tells me it's gonna be fierce:
Jackson explained that Willow will feature a range of influences from several different genres of music.
"Willow is kind of a combination of what 'Whip My Hair' was," he added. "Willow isn't just an pop star, she isn't just an urban artist, she's very international. A lot of her music has a very big influence of everything from rock to pop to hip-hop."
Burning Man
Dude, what the fuck is Burning Man and why would anyone go? Slate explains. And for the record – there's a desert, some naked chicks, and thousands of other people. Oh, and a real-life burning man.
Rihanna Found Love
Rihanna's new single, "We Found Love," is full of warm sunshine and good black-and-white album art. And it's finally here!

Nicki Minaj is Gonna Call You Soon
Nicki Minaj has joined other notable celebrities, including Trey Songz and Wiz Khalifa, in the "Get Schooled" campaign, which focuses on keeping kids in high school – and helping them successfully graduate.
What this means is, you can register at the campaign website for a wake-up phone call from Nicki herself, you know, to make sure you get to school – and she'll surprise you on the day she chooses.
Could anything be better? No. (I am aware this will be a robocall. But what if it isn't? What if everything becomes perfect and Nicki Minaj and I become friends?)
Lesbian Comics
Lesbians are allowed to be funny now. The big shocker is that the people you thought were funny all along were probably lesbians. Either way, here's an article from ScreenJunkies about some notable lesbo-funny-people and what they're up to. Ellen's in it, so you have to read it. Obviously.
Jess Dugan's Totally Gay Art Piece
Jess Dugan's series "Coupled" profiles gay people who are happily committed to other gay people through photographs:
I began photographing for Coupled in 2006, at which time gay marriage was a major political issue in Massachusetts and around the nation. I had the opportunity to use a 20-by-24-inch Polaroid camera, which is very rare because there are only five of these cameras in existence in the world. With my other projects, I always take my camera to my subject, but in this case, because the camera is so big, I had to bring my subjects to the camera. This limitation caused me to embrace the studio fully, posing each couple against the same bold red backdrop and creating images that focused exclusively on the people in them. Because the composition, lighting, and background are the same in all 20 images, it really forces you to look closely at the people as individuals. 
I wanted to photograph queer couples as an affirmation of their relationships and of queer identity. It is important to make honest and positive photographs of queer people because it allows viewers to connect with our community in a way they might not otherwise do. I am asking viewers to look at real, beautiful queer couples as individual people, not as a demographic or political issue. I believe strongly in the power of art to influence social change, and I also believe that education can be the most effective on a personal level.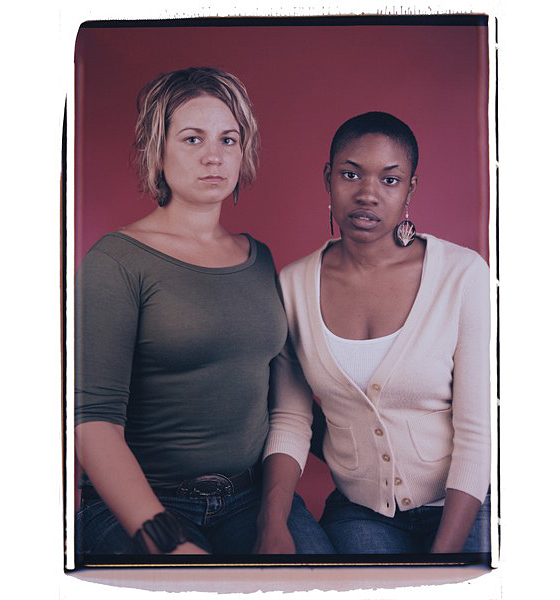 BABY OTTERS.