We mourn the loss of 49 LGBTQ people and allies — almost entirely people of color, almost entirely Latinx and black people specifically — with our whole hearts. We already know that at least one of the men killed on Sunday was a friend of an Autostraddle team member, and it's likely that many of you out there have connections to these beautiful souls yourself. The Orlando Sentinel is one of many outlets who have been posting stories and information about the victims lives and I wanted to do so here as well. But I quickly realized, while getting deeper into these stories and checking the multiple sources reporting on them, that conflicting facts abound. So for this post we stuck to a shorter list of stories to highlight: specifically the stories of female victims. This is not to create a hierarchy of grief, but merely to engage with those who could have been a part of the specific community that we consciously build here — queer women.
But what interested me as I dug further into these women's stories, however, was that most of the female victims seem to be straight, although I suppose it shouldn't surprise anybody to hear that there were straight women at a gay bar. Only two of the murdered women were out lesbians, and both were employed at the club. The other five were (as far as I know) allies to their LGBT communities who patronized their businesses and had richly inclusive social and family lives, and they were all women of color. I mention this 'cause I've seen a lot of rhetoric on social media about the degree to which straight people are permitted to rage against this tragedy and I think it's often misguided. This was a hate crime specifically targeted at LGBTQ people, but straight people of color died too, and they died as proud allies. We need to center LGBTQ people of color when we talk about the attack, the intent of the shooter, and what can be done to help in the days and weeks and months to come. But if straight allies want to help or want to get angry about what happened, we should accept that support and anger.
These are the stories of the seven women who died this weekend in Orlando. Our thoughts and prayers go out to their families and friends.
---
A native of Queens, Flores had gone to Pulse that night with her best friend Amanda Alvear and their other best friend Josean Garcia, as she did most weekends. She felt safe there, even though, according to Garcia, neither Flores or Alvear identified as gay.
Flores loved music, was a student at Valencia College (studying either literature or interior design, depending on your source) and worked at Target along with another victim of the shooting, Luis Omar Ocasio-Capo. She was interested in becoming a party planner, hoping she could then work events with her two older brothers, who are both DJs. According to her Facebook profile, she loved Jay-Z, Drake, Remy Ma, Gina Gunz, John Legend, Sia and many others.
Her brother, Cesar Flores, told The Sentinel, "It is not fair that such a horrific act of hate would take the life of a beautiful soul. No words can describe the pain my family is going through." Her father describes her as "a happy girl all of the time."
---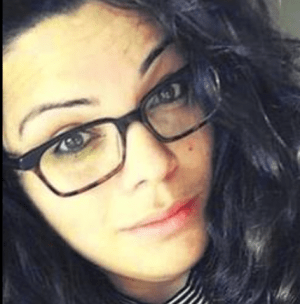 Alvear was so close to her family that their panic developed immediately after not hearing from her on Sunday morning, knowing she'd gone out the night before.
She worked as a pharmacy technician, was studying to become a nurse at The University of South Florida, and had spent Saturday out shopping with her two young nieces. She'd recently undergone gastric bypass surgery and had a passion for selfies. Alvaer was posting to Snapchat when the shooting began. According to her Facebook page, she was a fan of The L Word, Glee, RuPaul's Drag Race and The Fosters.
Flores, Alvear and Garcia had been inseparable since approximately 2008, according to Garcia, who told The Ledger that "…we just fell in love with each other. We were all kind of in a little clique in high school. Everyone had a name for us because we were so close and continued to be that close after high school."
---
Her family called Drayton, a bartender at Pulse, "Dee Dee." They said she'd been through some shit in her life and was on probation but was coming out the other side at last and helping to raise a three-year-old boy in Orlando with her partner, Emily. She wanted to become a chef, wrote poetry, and kept a Bible in her bookbag.
Her ex-girlfriend told The Orlando Sentinel that they'd hit rock bottom together, but knew that "she didn't leave this earth doing wrong. She pushed me to get through her issues and I always tried to do the same for her."
Her Aunt told The Times, "I was aware of her lifestyle and I loved her. Being gay didn't change one thing about her as far as I was concerned. She was my niece. She was my Dee Dee."
"Dee Dee was a very simple person," her half-sister, Mona, said. "All she wanted was to be loved."
---
McCool loved to dance. She was smart and kind and beat cancer twice. She had 11 kids. She'd lived in New Jersey and other parts of Florida before settling in Orlando, where she'd enrolled in classes to become a real estate agent.
On Sunday, McCool was at Pulse with one of her sons, 21-year-old Isiah Henderson, and had been uploading Facebook videos all night.
Her friend told The Orlando Sentinel, "she did the cowboy dancing. She did salsa. She did everything. She loved music."
She is mourned by a large network of friends and family, including actor Wilson Cruz.
---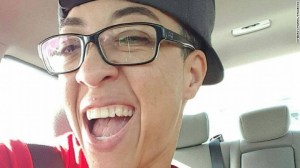 Her friends called her "KJ" and she'd only been living in Orlando for a few months, having moved there to help her mother and grandmother.
The Connecticut native already loved her new home, telling her ex-girlfriend that she was stoked about her new job as a bouncer at Pulse and getting more involved with the local LGBT community. She played basketball and mixed martial arts.
Prior to living in Orlando, Morris worked for student affairs at Amherst College in Massachusetts for several years, and then took a similar job at Smith College in Northampton, where she "blossomed," according to her brother. She'd struggled to fit in all her life, but she found community in Northampton, and performed as the drag king "Daddy K" at Diva's Nightclub and parties around Hartford.
She is described as talented, kind, humble and generous.
---
Murray is from Philadelphia but was in Orlando on a post-graduation family vacation. She'd been a basketball star and an honor student at West Catholic Prepartory High School, and would've begun playing basketball for Mercyhurst University this upcoming school year. She was a standout person in general, described by teachers and coaches as special, brilliant, and a "quiet leader." The coach who ran her summer league told ABC News Philadelphia, "She had everything going for her. Everything. Perfect student, mannerisms top notch. You can't ask for anything better from a high school kid like Akyra Murray."
Murray was at the club with two friends: her cousin Tiara Parker and her friend, NYU student Patience Carter, who are both recovering from gunshot wounds. Murray, the youngest victim of the attacks, called her mother from a bathroom stall as she was bleeding out.
---
Solivan was a married mother of two boys, Jariel and Sergio. Her friend, 24-year-old Jonathan Antonio Camuy Vega, had attempted to shield her body from the hail of bullets and died doing so. She'd gone out with Vega and her brother-in-law, William Borges, who survived.
Solivan had heard of a violent incident at another local club, and suggested they go to Pulse instead, telling her friends, "let's go to a gay club because they're killing at the other clubs."
On a GoFundMe page for funeral costs, her sister describes Mary as "the most loving and caring person you could ever meet."
---
Read about all of the victims (with the exception of a few for whom stories have yet to be told) at outlets including The Orlando Sentinel, CNN and NPR. You can donate to the victims fund here.
Say their names:
Stanley Almodovar III, 23 years old
Amanda Alvear, 25 years old
Oscar A Aracena-Montero, 26 years old
Rodolfo Ayala-Ayala, 33 years old
Antonio Davon Brown, 29 years old
Darryl Roman Burt II, 29 years old
Angel L. Candelario-Padro, 28 years old
Juan Chevez-Martinez, 25 years old
Luis Daniel Conde, 39 years old
Cory James Connell, 21 years old
Tevin Eugene Crosby, 25 years old
Deonka Deidra Drayton, 32 years old
Simon Adrian Carrillo Fernandez, 31 years old
Leroy Valentin Fernandez, 25 years old
Mercedez Marisol Flores, 26 years old
Peter O. Gonzalez-Cruz, 22 years old
Juan Ramon Guerrero, 22 years old
Paul Terrell Henry, 41 years old
Frank Hernandez, 27 years old
Miguel Angel Honorato, 30 years old
Javier Jorge-Reyes, 40 years old
Jason Benjamin Josaphat, 19 years old
Eddie Jamoldroy Justice, 30 years old
Anthony Luis Laureano Disla, 25 years old
Christopher Andrew Leinonen, 32 years old
Alejandro Barrios Martinez, 21 years old
Brenda Lee Marquez McCool, 49 years old
Gilberto Ramon Silva Menendez, 25 years old
Kimberly Morris, 37 years old
Akyra Monet Murray, 18 years old
Luis Omar Ocasio-Capo, 20 years old
Geraldo A. Ortiz-Jimenez, 25 years old
Eric Ivan Ortiz-Rivera, 36 years old
Joel Rayon Paniagua, 32 years old
Jean Carlos Mendez Perez, 35 years old
Enrique L. Rios, Jr., 25 years old
Jean C. Nives Rodriguez, 27 years old
Xavier Emmanuel Serrano Rosado, 35 years old
Christopher Joseph Sanfeliz, 24 years old
Yilmary Rodriguez Solivan, 24 years old
Edward Sotomayor Jr., 34 years old
Shane Evan Tomlinson, 33 years old
Martin Benitez Torres, 33 years old
Jonathan Antonio Camuy Vega, 24 years old
Juan P. Rivera Velazquez, 37 years old
Luis S. Vielma, 22 years old
Franky Jimmy Dejesus Velazquez, 50 years old
Luis Daniel Wilson-Leon, 37 years old
Jerald Arthur Wright, 31 years old