by Gabby and Riese
I have received information and materials from McNeil Consumer Healthcare, Division of McNEIL-PPC, Inc., the makers of TYLENOL®. The opinions stated are my own. This is a sponsored post.
Sleep is a gift. A good night's rest heals the body and soul and is glorious but for real, it can be super elusive! It's like that one fine person on OkCupid who keeps checking out your profile but won't ever message you.
When I can't sleep, I start to freak out. I try out every corner and side of my bed. I lie one way and then I lie another way. I give up, get up, and play Trivia Crack on my phone all night until I pass out from sheer content overload and then cry when my alarm goes off an hour later. I know we all share in this struggle 'cause y'all are the ones reblogging my tumblr posts at 3 AM. We're in this together!
So, let's help each other sleep, yeah? I'll share my tips and you'll share yours. Then maybe we can have an international spiritual slumber party, but the kind where people actually slumber. Here are some sleep tips for all you busy queers:
Read A Freakin' Book
Choose wisely, though! Don't be mad at me when you can't sleep because your foolish self decided to read Haunted by Chuck Palahniuk or The House With A Clock In Its Walls. Read something gentle like Pat the Bunny. It's a touch and feel book, yo. You can touch it and feel how soft it is and lull yourself to sleep. No but seriously, reading is my first go-to. You're accomplishing something (because reading makes you smarter and, obviously, more well-read) while slowly drifting away into the night. But I'm talking about a book-book, y'all, the kind that's printed on paper, not a book on a kindle or an article on your phone, which brings me to my next point —
Step Away From The Blue Light
Research has shown that using an e-reader, laptop, or smartphone before bed can really mess you up. That light your screen radiates tricks your mind out of sleepiness and into alertness and harshes your melatonin mellow. There's even a study that showed people who read on an iPad for four hours before bed had a harder time falling asleep and ended up getting less REM sleep than those who read a print book before bed. So put away the laptop. Oh and also:
Treat Your Phone Like It Has The Zombie Virus
TURN OFF YOUR PHONE. Turn it off! Choose the strongest of all your IKEA tupperware. Place phone in tupperware. Wrap tupperware in a black trashbag. Set bag on fire. Then go to sleep. Alternately: leave it in another room. Alternately: turn off the ringer and flip it over so it won't light up with notifications.
Your mind can't start preparing to shut off when a device that literally connects you to the entire universe is sitting there, receiving transmissions from said universe and then alerting you of them. That's the actual opposite of "relaxation." Also, seriously consider investing in an alarm clock so you don't need to keep it by your bed and can resist the temptation to check it first thing in the morning, too!
Deep Breaths
Sometimes not being able to sleep is connected to being anxious or worried or just plain antsy. This happens to me all the time. I've started recognizing these feelings and using my breath to calm down. I shut my eyes and concentrate on taking long, slow, deep breaths. (A lot of smart healthy people suggest a precise equation of breathing: breathe in through your nose for four seconds, hold it for seven counts and then exhale for eight counts. Repeat, repeat, repeat.) That's it. And for me, it helps so much. I'm out before I can think of more things to worry about.
White Noise / Fan
If you've got trouble winding down 'cause every little noise distracts you or rouses you out of half-sleep, try turning on a fan or a white noise machine. Your brain will be lulled by the sameness of that one particular sound and therefore is less likely to notice other, unexpected sounds than it would be if the room was previously silent. At least that's how I think it works. All I know is this: it works. (Especially helpful for sleeping with snorers!)
Lavender Oil
A few drops of lavender oil on your pillow and sheets work wonders. It's like secret hippie magic for the senses. Those drops whisper to your body, "Sleep baby, 'cause you're too darn pretty not to. Momma Lavender loves you."
Podcasts (But not Serial, anything but Serial)
Podcasts are relaxing. Definitely Not The Opera is a good one. Sook-Yin Lee has the world's most relaxing voice and when she speaks, it's like the angel of the universe is telling you that everything's going to be okay. And it's a Canadian podcast; you know Canadians are the chillest people ever. They want you to sleep.
Cast A Sleep Spell
I'm not going to tell you how. We're not supposed to talk about this. If you don't know how to cast one, find a coven or a botánica. But don't you dare say I sent you.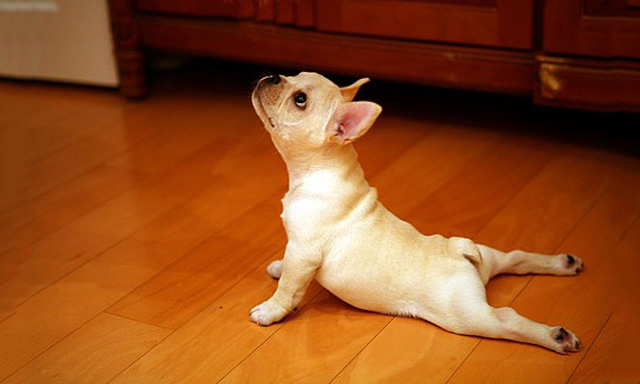 Stretch Them Limbs, Loverboi
Before laying down to sleep, set aside fifteen to twenty minutes for stretching. Whatever your body is capable of doing or however it can bend, do that. This is something I do either before I go to bed or after tossing and turning. I touch my head, shoulders, knees and toes a bunch of times with deep intention and deep breaths. Or get yourself some yoga to help you sleep better.
Stargaze 'Cause We're All Just Bits of Sky Anyway
If you're just lying there freaking out about how you've been lying there for so long and you're checking the clock and oh my lord you've been lying there for so long WOW YOU'VE BEEN LYING THERE FOR SO LONG SO LONG  — get up. Stop trying. Stop stressing out about how you're stressed out. Step outside of the crib and look up into the deep dark blue of night. Take in all of the stars. Find peace in the sky and take that peace to bed with you, Dreamlover.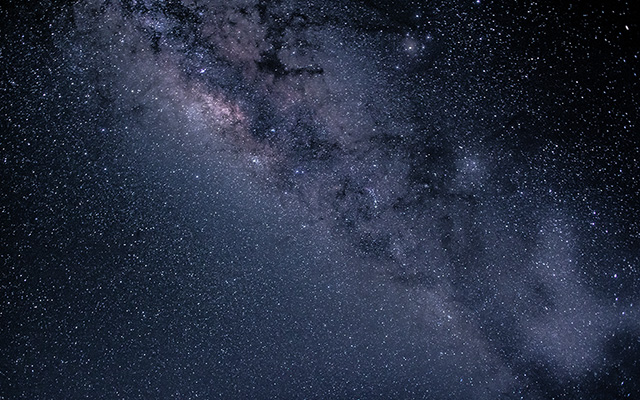 ---
You Could Win a Thing!
So now that we know some ways to sleep better, let's hear the embarrassing things have you done after a sleepless night. Share with @TYLENOL on Instagram using #IWasSoTired and #Sweeps for a chance to win a $1,000 Bed, Bath & Beyond™ Bedroom Makeover.
Learn more here.
NO PURCHASE OR SUBMISSION NECESSARY. OPEN TO LEGAL RESIDENTS OF THE 50 US & D.C., 18 AND OLDER. VOID WHERE PROHIBITED. Sweepstakes ends 5/1/15. Prize awarded as a gift card. For Official Rules, how to enter without use of a mobile device or submission, prize descriptions and odds disclosure, visit here. Bed, Bath and Beyond™ is not an official sponsor of this promotion. Sponsor: McNeil Consumer Healthcare Division of McNEIL-PPC, Inc., 7050 Camp Hill Road, Fort Washington, PA 19034.