Shaun Thompson has a lot to celebrate. He came out publicly on Twitter for the first time Saturday, and with good reason: it was his wedding day, and he was marrying a man.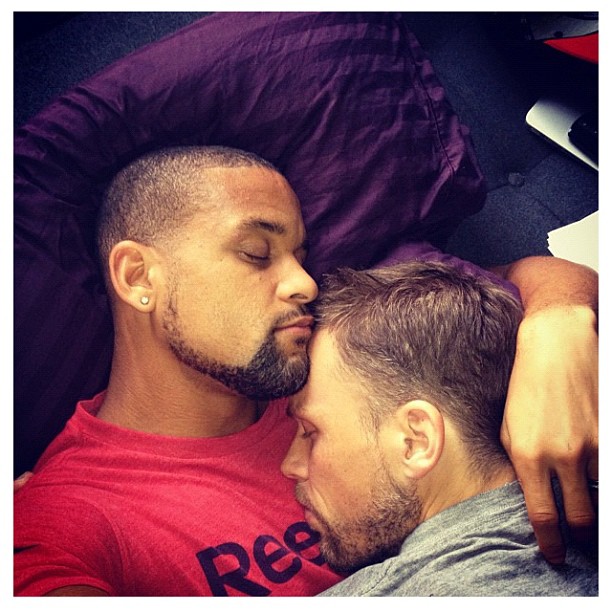 Thompson, who goes by Shaun T., is well-known for his popular "Insanity" workout routine and his "Hip-Hop Abs" video, although he's also produced some fitness programming for kids and pre-teens. (Side note: his first professional dance experience was traveling with Mariah Carey, and therefore he is flawless.)
What this means is that if you're anything like my friend Danny, who watches infomercials for fun on his cable television, you've seen Shaun T. And if you're anything like me, you probably tried to buy "Hip-Hop Abs" once but got way too caught up asking the operator "if this is a scam or if it's for real" to ever give them your debit card information. You may even have a set of hip-hop abs of your own.
Shaun came out by retweeting a friend's remarks about his nuptials to longtime partner Scott Blokker.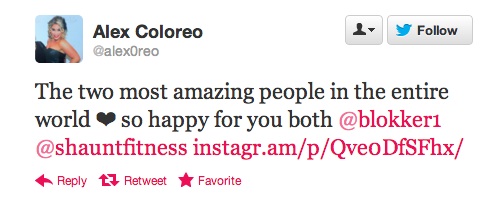 Thompson tweeted photos of the NYC ceremony following the retweet. Let me say now: it was a damn good looking wedding.
Thompson has gone on to talk more about his marriage, as well as respond to comments from supporters, using Twitter. He has since remarked that he was "never in the closet," despite having never come out in the public arena.